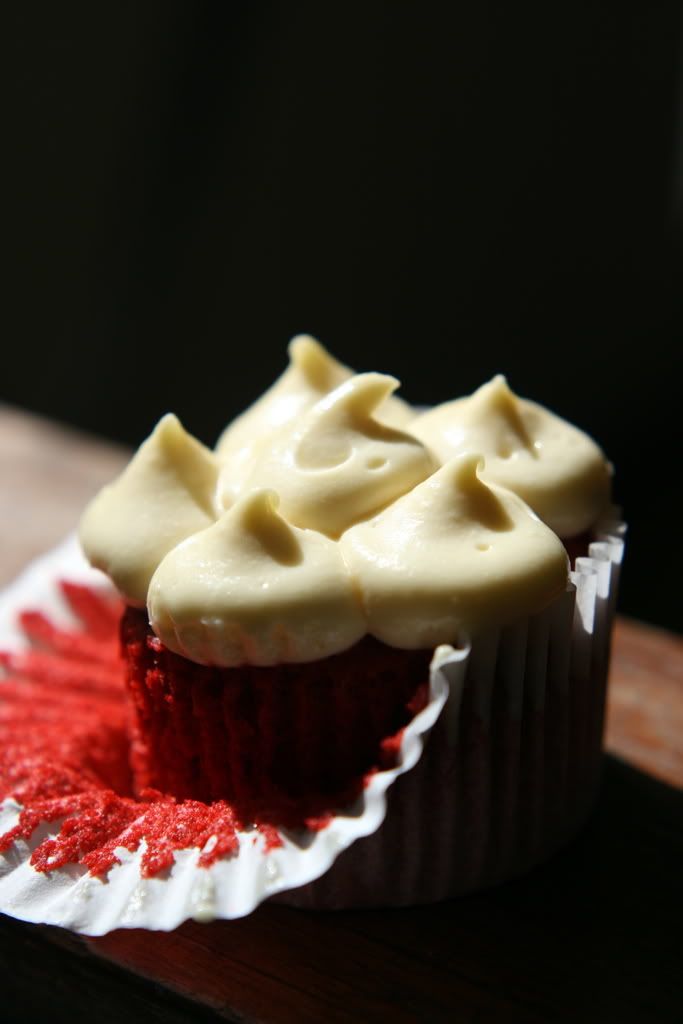 Feeling gloomy because its Friday? Still worrying about the deadline before you pack your bags and not return to office till 2008? Need a sugar rush after a year's worth of hard work? Well Just Heavenly has got us tickling and leaving us happy and gay from their shops with their latest delight..
The Red Velvet..Now available in its glory red colour and creamy cheese frosting, theres has never been a better reason to eat desserts especially when you are moody and down.
A more thorough review after the weekend. Happy Holidays, and pray there will be no traffic as i have to work all the way to the end of the year.