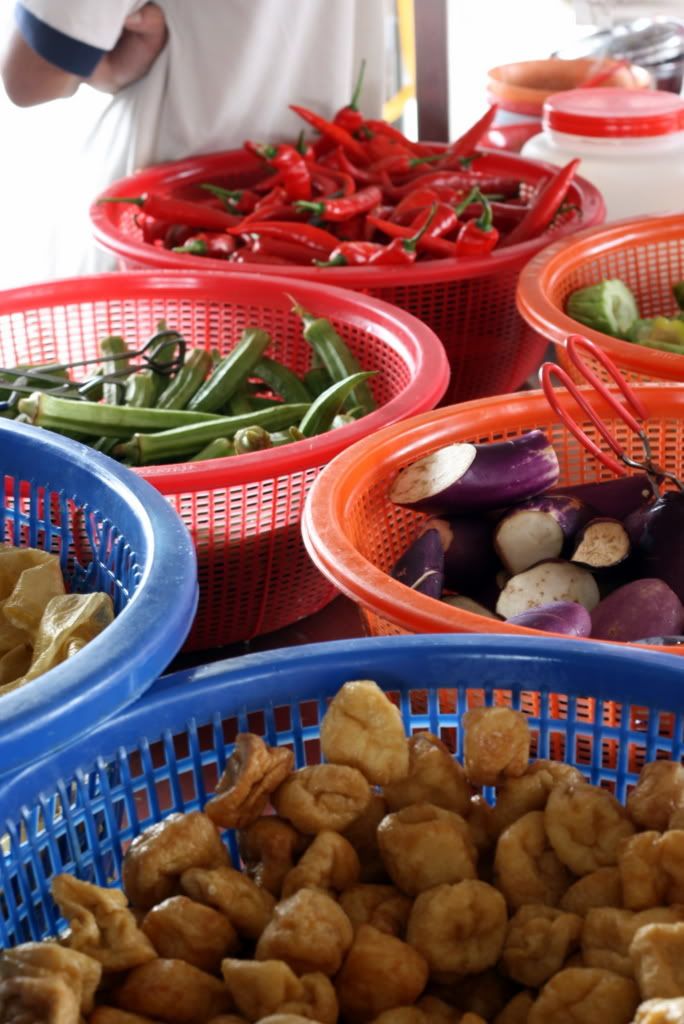 Life is about choices. The picture says it all, whether you want something in red, green, purple or yellow, long or short and stubby, it is all about choices. The fact that i chose to think the way i did last week, was because i had a choice; either suck it up or decide that enough was enough.
Though i needed an answer. I came back from lunch unexpectedly, saw the "answer" in his room. I prepped myself, compiled the documents that i needed him to sign and went inside to get the "answer". All that "brave talk" went away, as i sat down. The throat was dry and my troublesome teary eye was up to no good. When in fact i had prepared virtually an essay in my mind, all i could say was "Can we talk? About you know.."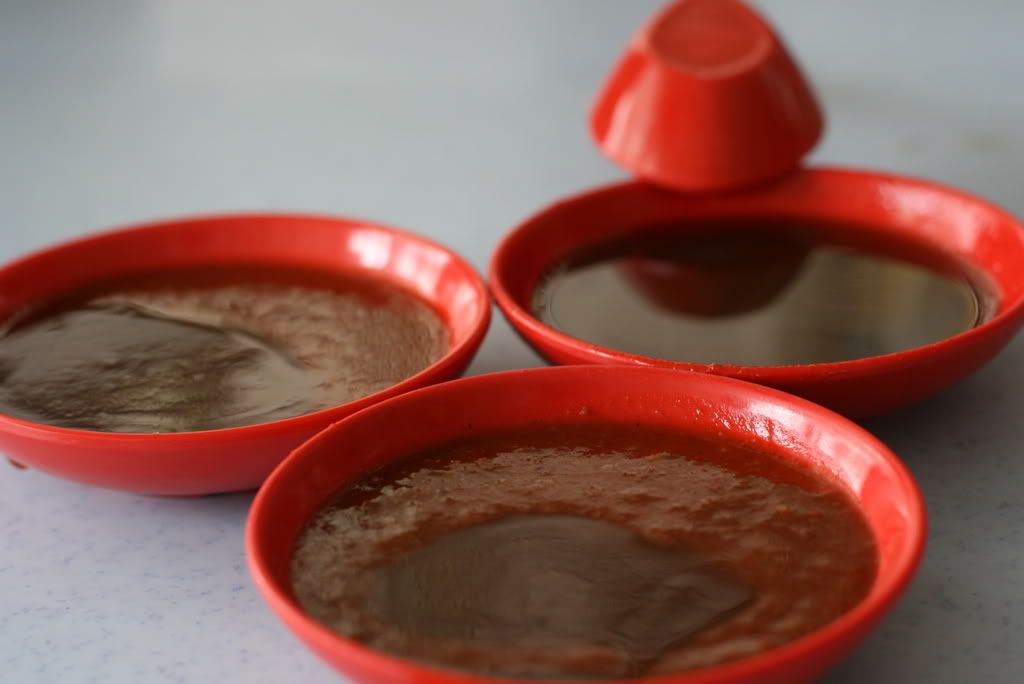 I find it ironic that i think that this matter is such a big deal but others think otherwise. It is clear it is about choices; to dip your food in sauce or eat it as it is. He said "Sure, about taking leave again?" Either he was clearly trying to avoid the matter or just being sarcastic, no one knows. His face had a worn weathered face that has several layers that you have to see through in order to know how he really feels.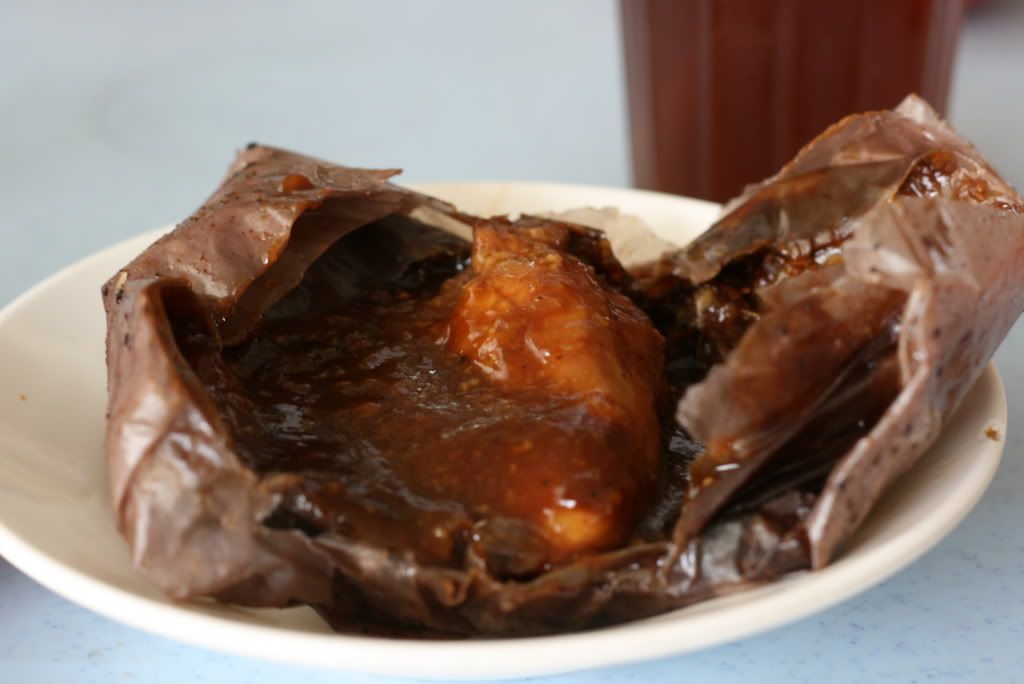 "Er, no. Its about the recent promotion list. Was I even considered for promotion?" At this point, how i wish i was like the chicken above, wanting to be wrapped back up again to feel warm and protected. I was expecting a 101 lame answers or to make the matter worse, how i truly fared in working for the last 22 months.
Came the answer.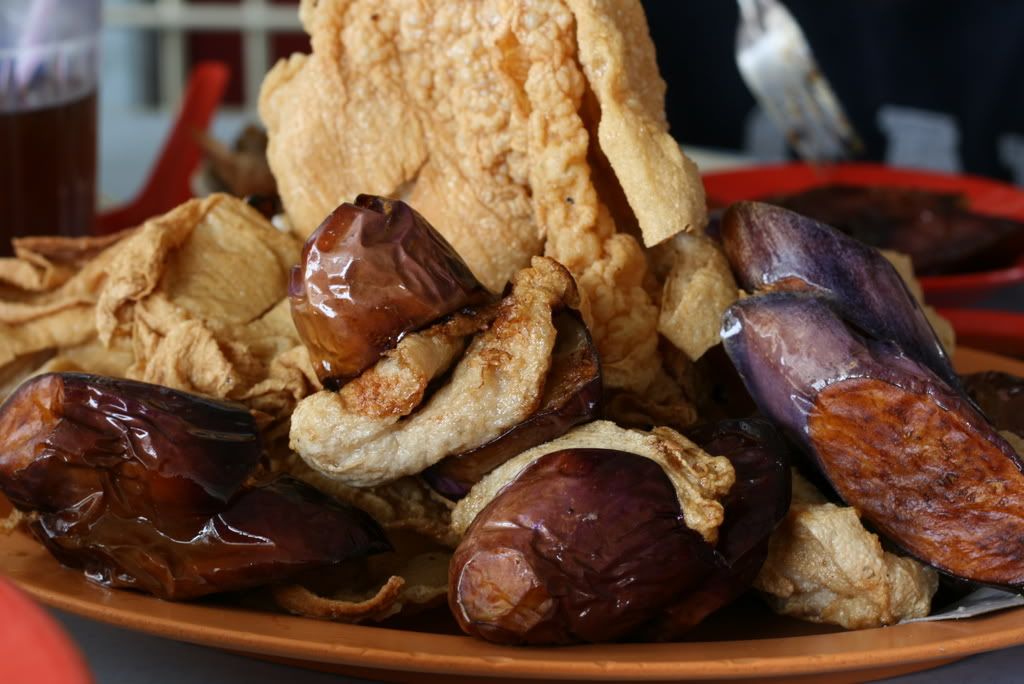 Like a large plate of fried brinjal, all too hot to put in your mouth and the lame pieces of foo chuk, the answer was as simple as cooking the plate above.
You see, this promotion round is really for "exceptional" people. I have no qualms with your progress so far eventhough you are short by 2 months for promotion. The feedback you got from your managers are yes impressive but still short for promotion this round. If you see, not a lot of people got the promotion. Dont worry, you would have no problems the next round, You will get there, I will help you get there.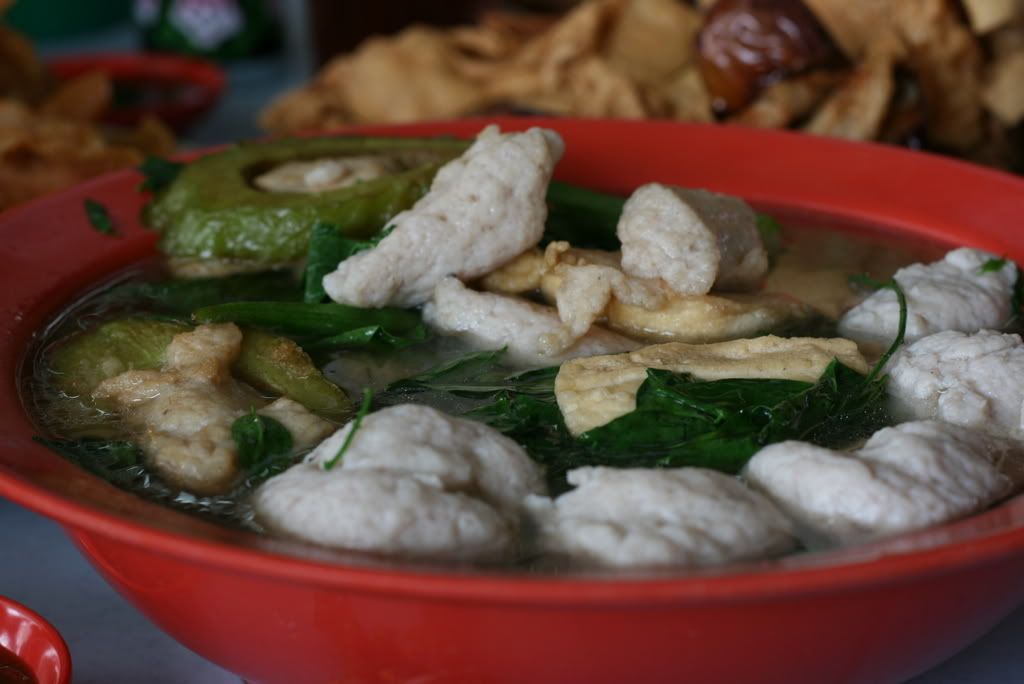 Now you see, it would have worked if i was a naive young graduate. In fact i would have been only so glad that such a senior staff could say such words. I would be happy with a bowl of oily soup and fish paste passing off for fish balls. Though as much as i would like to be impressed and happy, i wasnt.
I knew too much. I knew orders could be made to managers to "jack up" the scores. I knew off way too many people that had got promoted that "way". What was i to say? Tell him that he could have made a difference. What really hurt the most was the fact my friend took the gamble and moved to another department, and got promoted this round. I told the partner that and he said he didnt know. Clearly a lie i reckon.
Comes the conclusion, 6 months is a long time but is it worth working for people that says that you are a worthy staff and then only getting the promotion i seek? Or should i say forget it and leave this vicious environment? Fingers crossed, offers better come soon.
*Yong Tau Foo was eaten somewhere deep down in Puchong. Stuffed with fish paste on the spot and fried, it is available for RM 1 a piece. No address and details as i was whizzed away by my Dad. Ratings: 2.5 out of 5 stars for being too crude and just not delicate enough*