Before i introduce my first breakfast in Adelaide, just a summary of life.

Apparently, when i was gone for the week, plenty happened in Malaysia. I shall not comment on the rally but i hope whatever it is, elections in Malaysia will be fair and free. If anything i learnt a new phrase: the opposite of stressed is desserts. So all of you guys out there, go grab a ice-cream and chill out.

I got to say the slow life of Adelaide did me good. I think too much good, my whole body is tuned to the easy going life of the Aussies and i cant seem to push myself whether its work or even getting myself to the gym, Sigh, apparently the after holiday syndrome still hasnt fade off.

Lastly, I hope to be back blogging abit more actively and thanks for still dropping by while i was still away..

So without getting any more soapy..

If there is one meal that i enjoy during my days in Australia, it is breakfast. Maybe it is the simplicity of the meal or rather the first meal you will have after fasting for almost a whole night, but nothing beats a hearty breakfast meal. So without a doubt and no money for guessing correctly, once i touched down, i went out to get a good breakfast.
What defines a good breakfast? Has it got to be western? or eastern? It doesnt have to be. What it needs to do is make you feel good to start the day and that was exactly what i set out to find and i found it.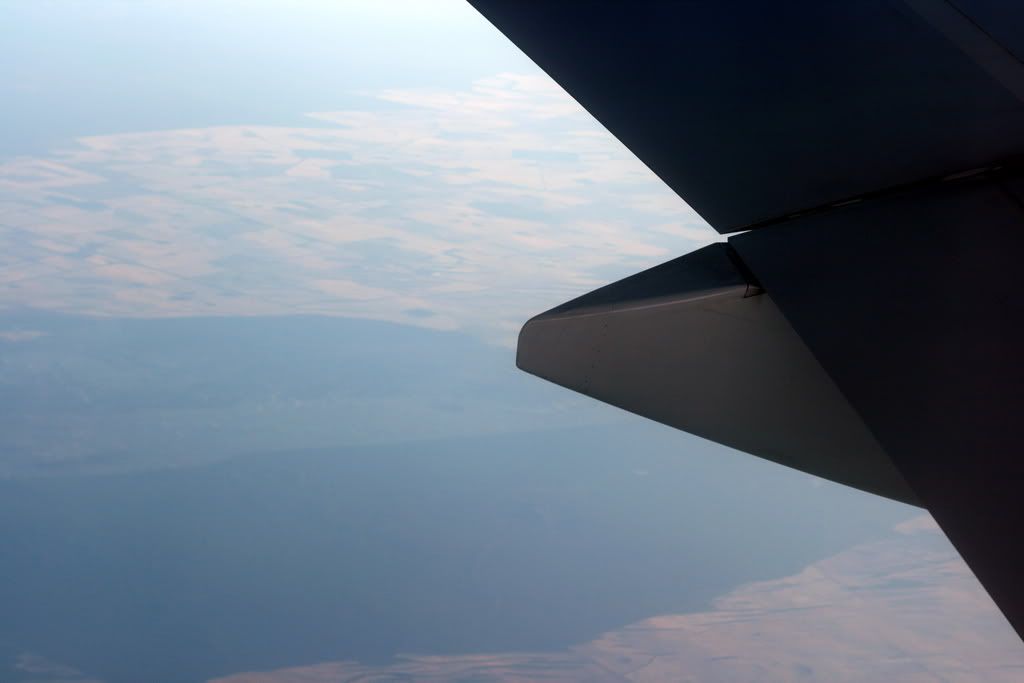 I never thought i would do this but i actually took a picture on the plane.
Melbourne Street is situated roughly 10-15 minutes walk from the city and is a gem for food and shopping to many. Since i used to stay only 10 minutes away from this street, i was thankful that everything still seemed so familiar. One of the breakfast shops that i used to visit is "the Store". Half the outlet is a "healthy supermarket" and the other half is a make shift cafe.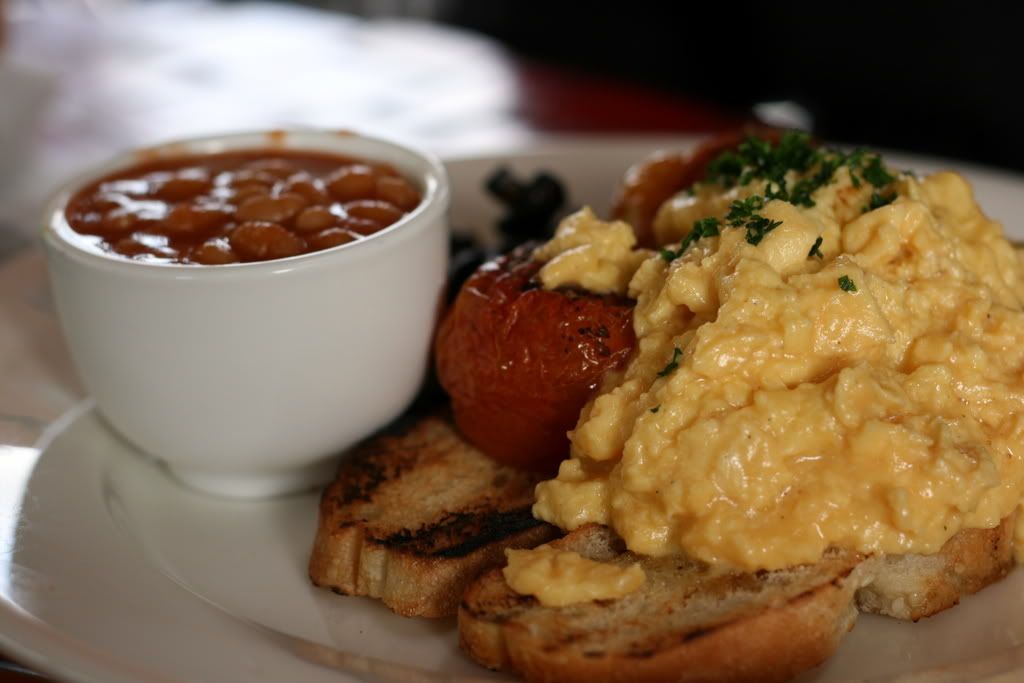 My brother settled for something comforting and familiar..The big breakfast..Your usual scramble, baked beans, mushrooms and tomatoes. (AUD 14) How wrong can you get?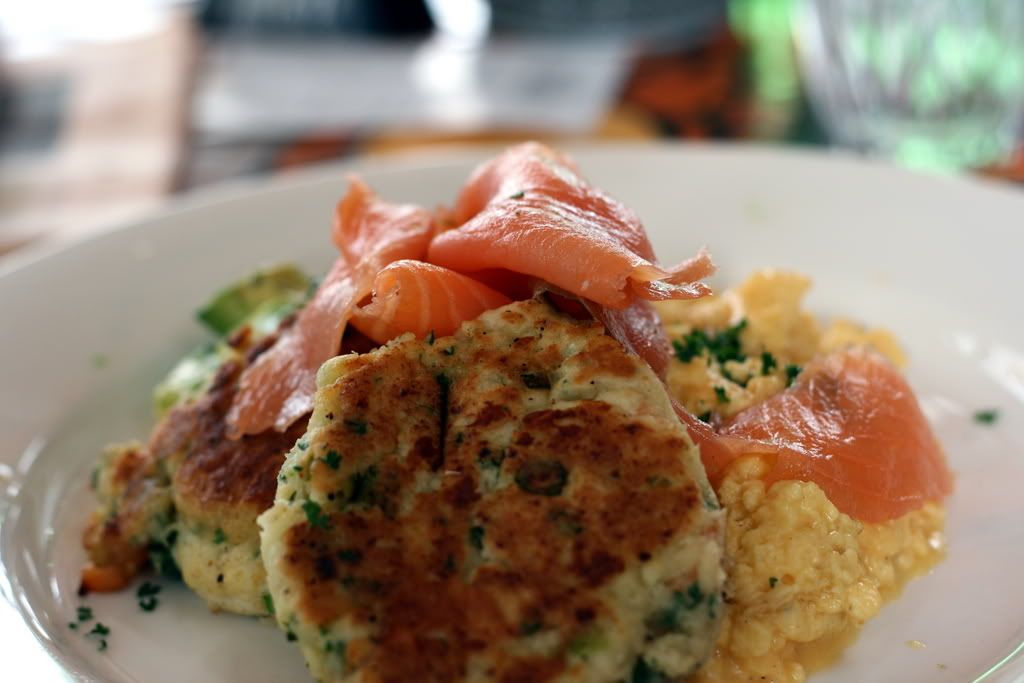 My eyes opened really wide when i saw "smoked salmon", these two words brings me to my knees and was meant to be accompanied with avocado, griddle cakes and scramble. Looks like my choice was easily decided. (AUD 16). Tastewise, the griddle cakes are plain and tasteless on its own but with the plentiful of flavours, creamy eggs, salty salmon and neutral avocado, it tasted better. A slightly different version of a usual big breakfast.
Address and contact details:

157 Melbourne St, North Adelaide

Ph 8361 6999
Score: 4 stars out of 5 stars