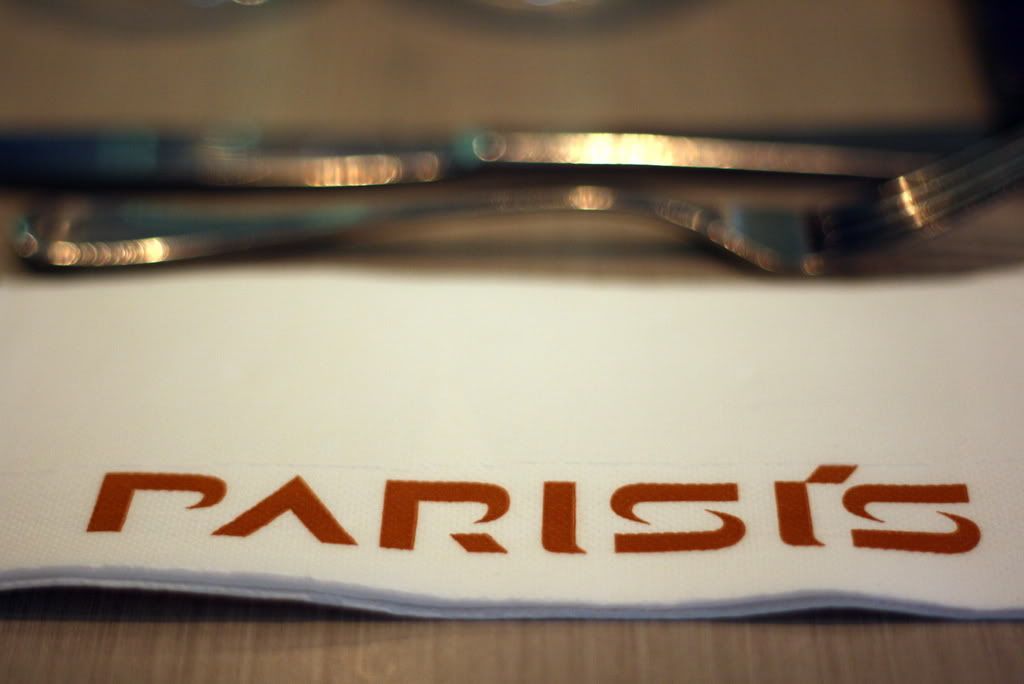 Medicine students can be one of the "nerdest" you can get. If not, how else can you explain that one day they have the ability save hundreds of lifes? They cant aim to score 50% because either the patients lives or dies, and as a doctor you cant let him/her neither live nor die.
So that was the impression i got, 6 years of studying and almost all of them should be like that. Apparently i was quite wrong, quite very wrong.
Now back in Adelaide, i came to know of a
medicine student
who apparently is into blogging as much as she is into studying and also a close friend of my girlfriend. It was with obligations that i give these two a ring, eventhough it was the midst of their swot vac, studying all they can in their final exam of the degree. Turns out, dinner was the plan and all i was asked was what cuisine i preferred. "Risotto" kept ringing in my mind, the moist rice soaked in cream or tomato paste lingered in my tongue as i settled for "Italian".
Now, apparently they enjoy life as much as i do, so Parisi's Cafe was the place to be. Indeed they never settle for second best, as i found out the owner Andy was crowned the World's Best Pizza Maker in New York, 2004.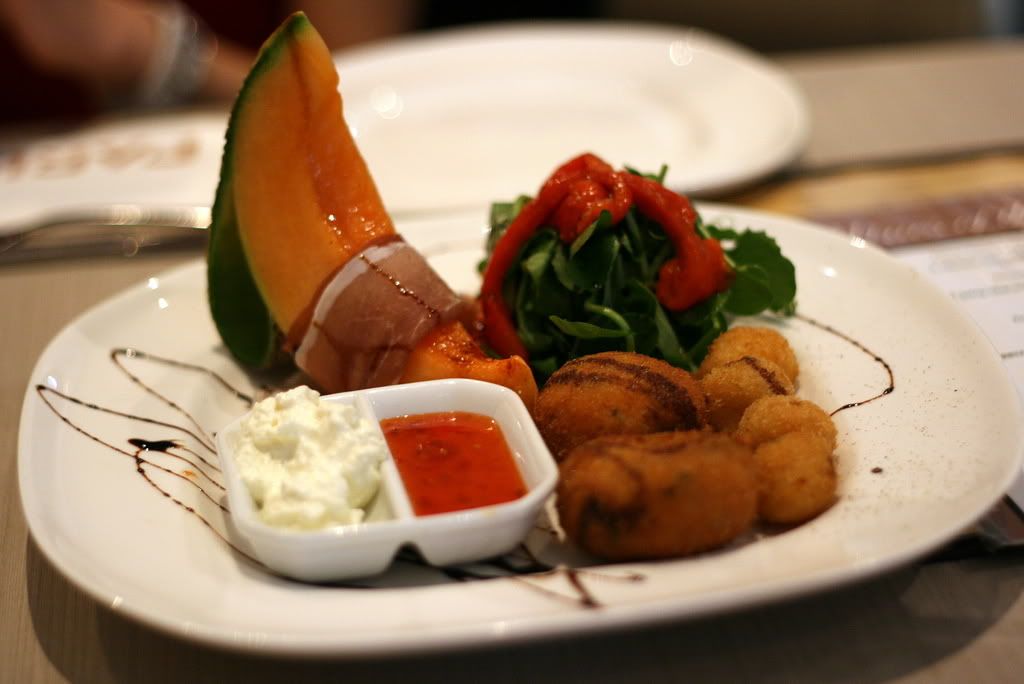 We started off with 3 selections from their Antipasto list. Their rock melon prosciutto, Salmon cakes and Bocconcini Balls. The highlight though was actually the sweet chilli and sour cream. A saviour to many nights of tasteless college dinners, i was unfazed by the face that i was eating classy cheese balls, fresh mashed salmon with herbs and spices and no longer a stranger to ham with melon. Yet, i was still intrigued that how the two sauces put together could be so peaceful and perfect. (AUD 15.50)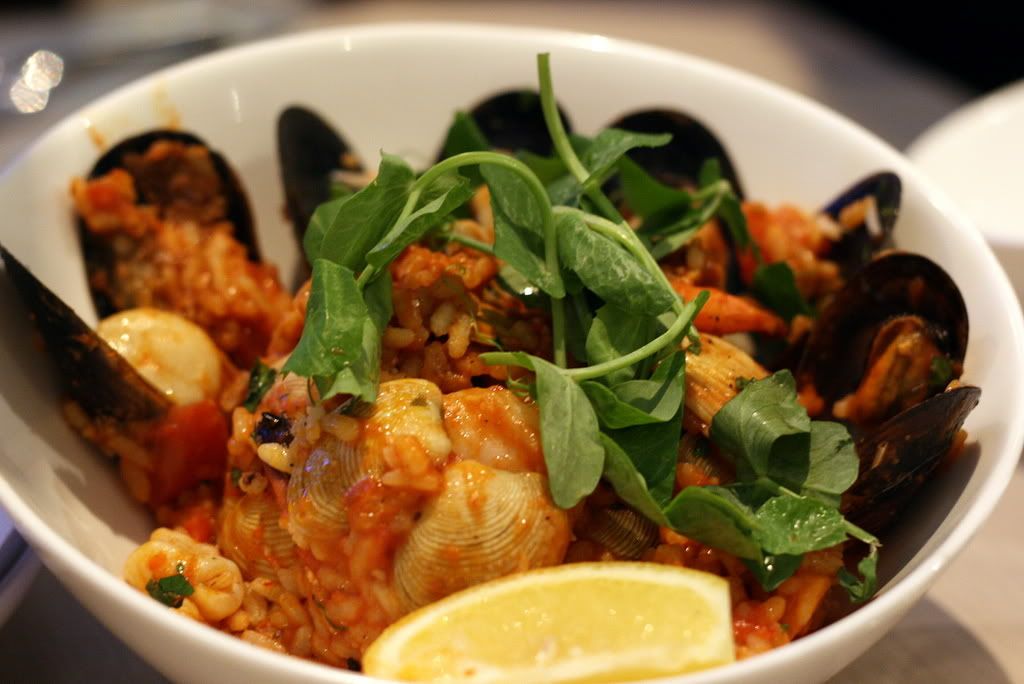 This was what i came here for, Risotto Marinara served with fresh seafood, blended garlic, basil and white wine in a napolitana sauce, it was simply marvellous. I know many people dont like their rice mushy, but i guess i am an exception. Instead of the strands of pasta, i rather like the short stubby rice grains and this was as near as heaven as i could get. (AUD 24)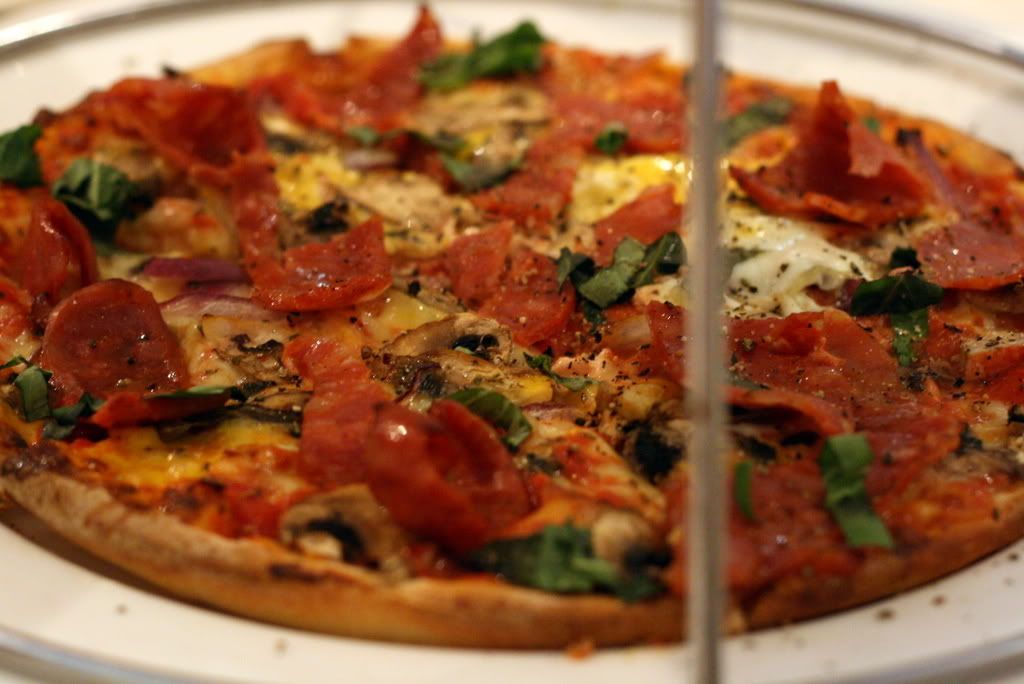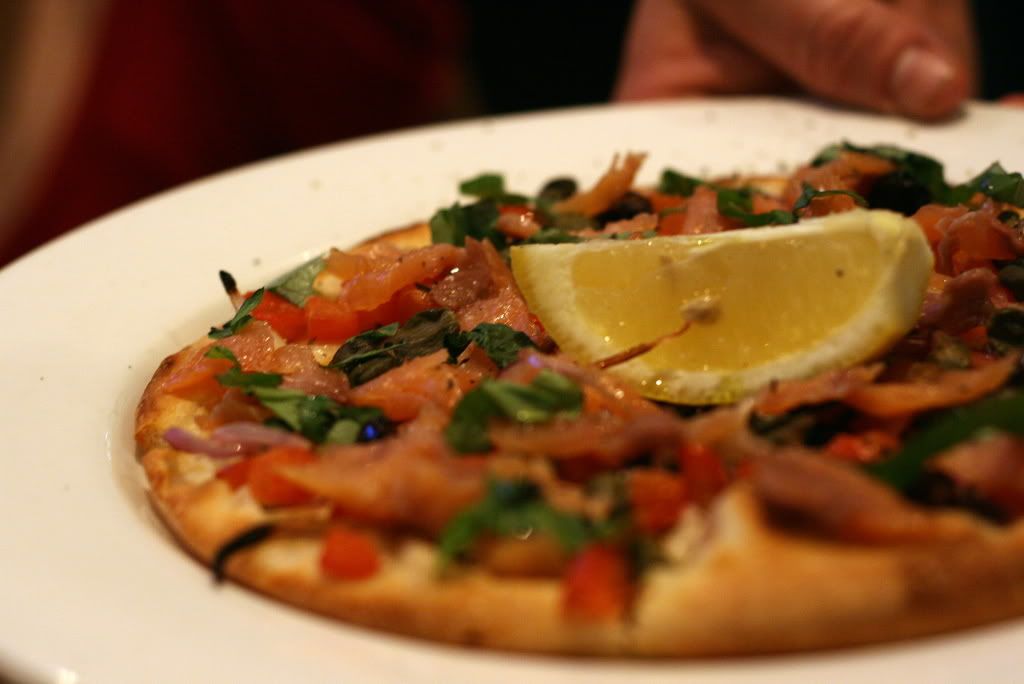 When you are told, that this place is famed for pizzas, you dont go and order everything except the pizzas. You order not one but two just to make sure that the hype and rumours are true. Apparently their reputation is concrete solid as we were amazed at the crunchy light base, the excellent choice of toppings, Salsiccie - Chorizo sausage, mozarella, mushroom, onion and etc plus an egg! Among one of the traditional pizza, i had never tried anything close to this before and now it would be a mountainous task to find anything close in Malaysia. Salmon Reef was based on sliced salmon, something rare in Malaysia but definitely more achievable with some capers and spanish onions. Definitely an eye opener. 9 inches start from AUD 14 and 12 inches start from around AUD 20.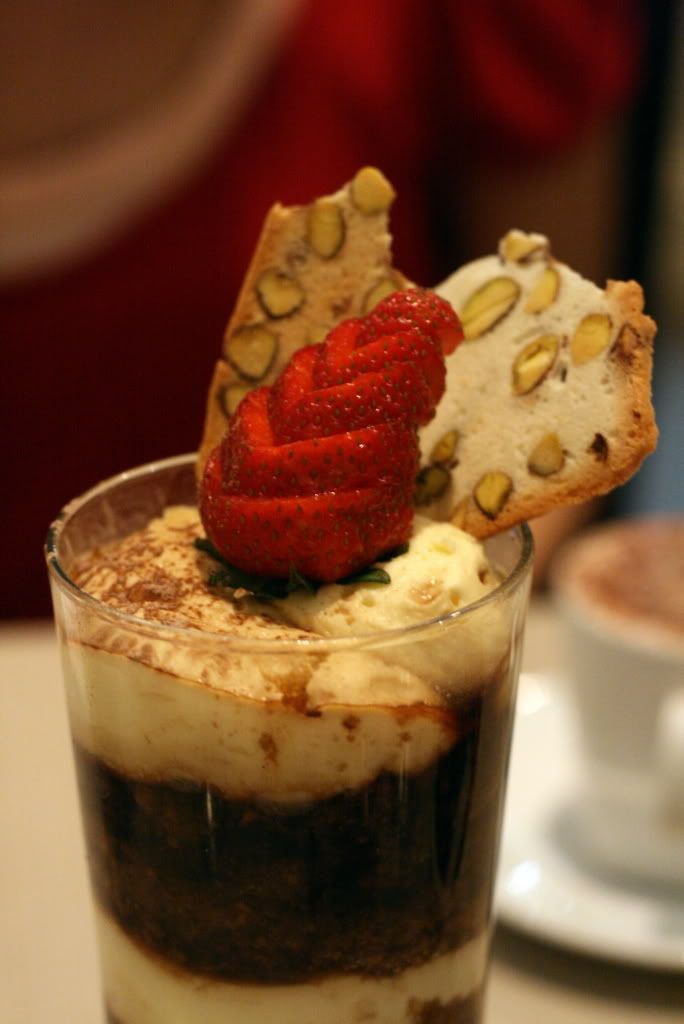 The layers of soaked sponge with mascarpone chese was a delight and the only regret is the lack of alcohol hint that i was trying to detect. Otherwise, a very enjoyable classic Italian dessert (AUD 9.50).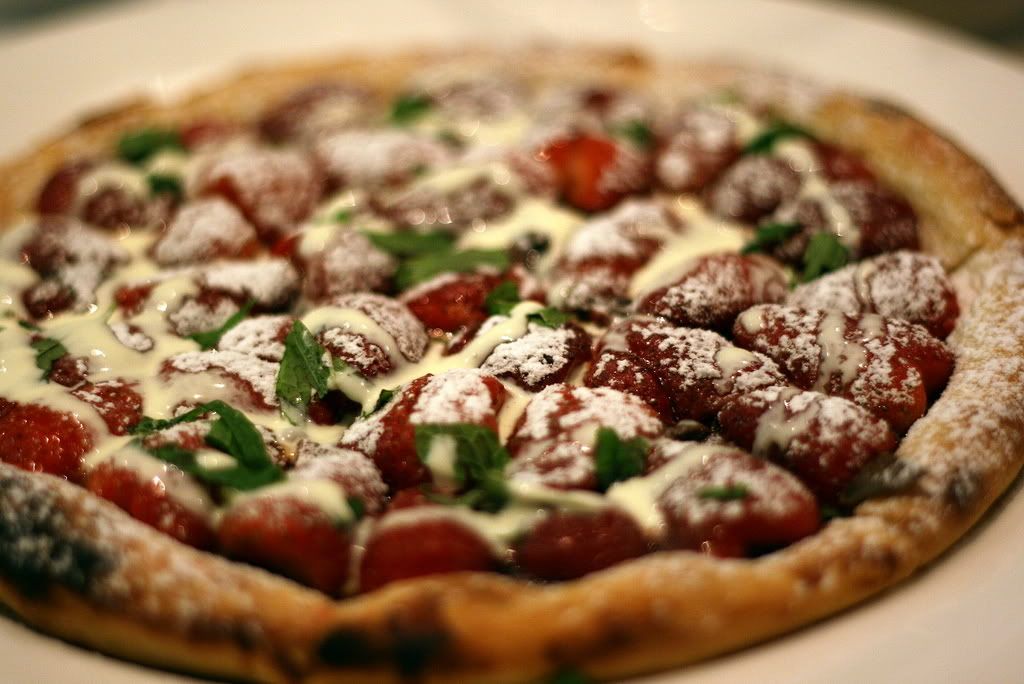 It wasnt as if we had not enough pizzas but who could resist the words; strawberries and pizza together? so it was Dessert Pizza Andy Flambe as made in New York. Cherry ripe based that had a hint of chocolate, strawberries flamed in Grand Marnier and orange juice finished with icing sugar and pouring cream. All of it seemed to flow in order, the flavours of the cherry ripe, the sweet strawberries and the crunchy base. The herbs that were sprinkled gave it a hint of savoury and it showed why such a grand award was given to the genius behind this Cafe.
Address and contact details:
138 King William Road, SA 5061
Ph: 83735142
www.parisis.com.au
Rating: 4 out of 5 stars. What we had was fabulous but we saw waiters bringing to other tables were pure torture. The huge meat dishes got us to salivate eventhough we had a table full of food! It would be a dream again to witness such comfort food in Malaysia and if only i could, i could open this kind of place in Malaysia for everyone to enjoy. A very good Italian food experience.
Thanks to Hooi Wen and Jun for the brilliant dinner! It goes to show students studying Medicine have a life, and at any one time could very well enjoy life as much as i do. One more day of rest before Monday is coming up!