I was originally going back to blogging about food in Malaysia. After all, eat once or twice, its great but eat three or four, even if its good, it goes stale and boring. So it was until i decided my photo archive is too messy to sort out.
What every lazy man would do; i think i will blog about everything on the page before i move on. I have here a short and sweet post, after all it has been picture and word heavy the last two reviews. Looking at the pictures gives me the satisfaction along with the tummy grumble.
Now, Oyster Bar is no stranger to many men in Adelaide. Serving half-priced oysters, men of all sorts come here to take advantage of the cheap zinc supply. Others believe the sexual powers they give thus if you observe their walls, theres a record of people who consumed six or seven dozens of oysters. Maybe they are desperate to be famous, or too rich or just too damn cheap to buy Viagra.
To bring myself back to the good old days when we used to tease that we need a fresh supply of oysters before a long night out, we ventured down the bar and ordered two dozens of oysters. For old time sake, for the good old days.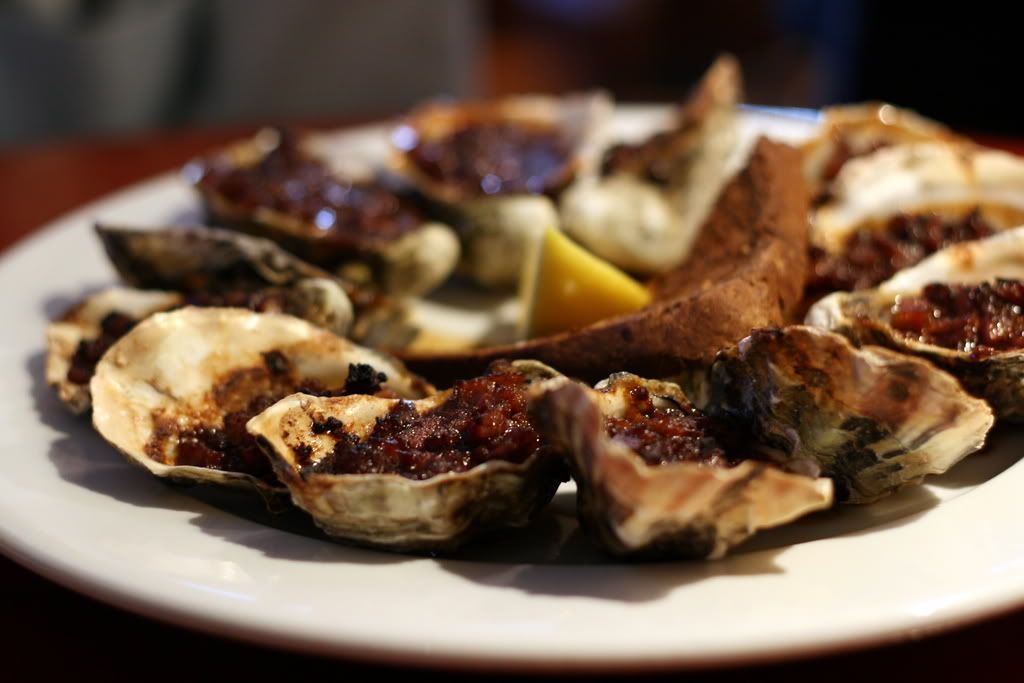 Before when the only time i had oysters were fresh in the bar during buffet, Kilpatrick oysters sounds as alien as blogging to me. Now? It is one of my love of life besides my top priority girlfriend of course. The worchestire sauce and bacon along with a short while in the oven is seriously the only way oysters should be eating. I vouch by this method of cooking. (AUD 14 for a dozen)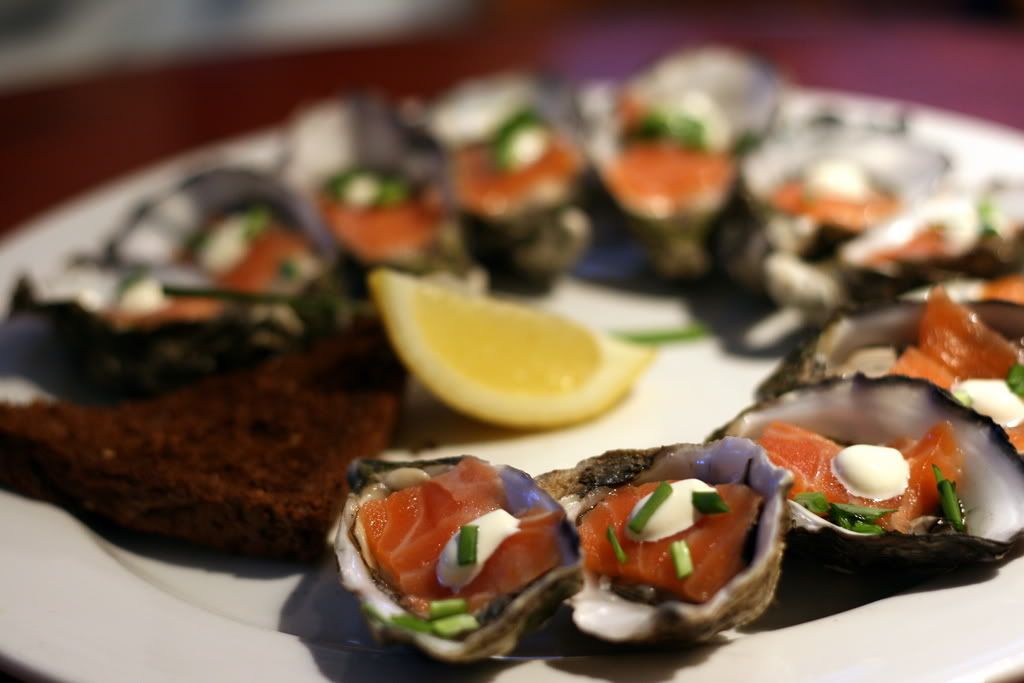 Now of course, oysters are also meant to be raw so it was with a thin slice of smoke salmon and mayonnaise. Ordinary but elegant looking. (AUD 14 for a dozen also i think).
Address and contact details:
14 East Terrace
Adelaide 5000
Ph: 08-82325422

Rating: 3.5 stars out of 5 stars. To be honest other then Tuesdays when it is half price, it is not worth eating here. There isnt exactly much of an ambience except a dingy old pub feel, but then again, its where you can get the cheapest oysters in town and their Kilpatrick is pretty much on par with the good ones i had. Quality wise, the size of the oysters got abit smaller as compared to my study days, but like i said before, the sake of the good old days.