Contrary to people belief's, Adelaide is indeed a city in its own right, in Australia. I have been used to the blank expression and the clueless nodding whenever i mention that i study in Adelaide and its about time i do something to correct this misconception that it is some "ulu" place and Melbourne and Sydney are not the only cities in Australia.
Over the years, it has grown beautifully and gracefully, just like wine. The effects are subtle but it show signs of encouragement.
People joke that Adelaide is "officially" a city when Starbucks finally opened their first branch in Rundle Mall. Then another friend said that i can finally settle down in Adelaide because Hugo Boss decided to open a boutique down at Grenfell Street.
The fact remains, as much as i like Adelaide due to the days in university, i dont see myself back there to work. Well, its abit too slow and serene, brilliant when you need to unwind but horrible for you to get yourself in the pumping mood to work. Definitely a place for me to retire.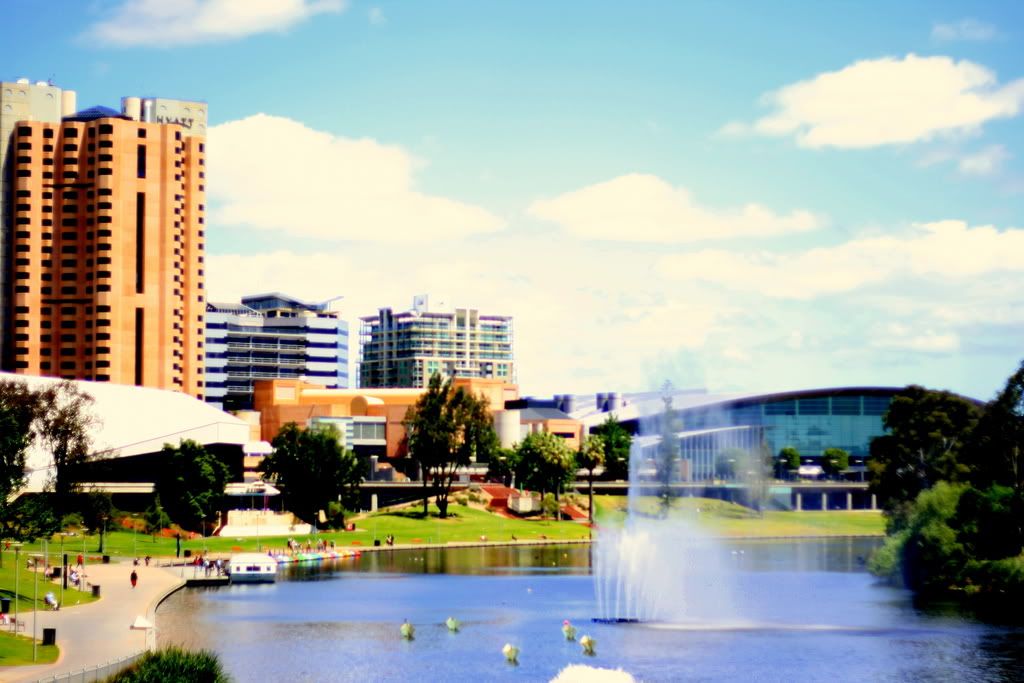 Again contrary to what people would believe, this is not a painting or a computer generated photo, this was a heavily edited overexposed picture. Kind of cool isnt? A picture taken on King William Street. People take jogs and walks along the Torrens River before they go to work. Life that i want to enjoy, but not now i guess.
Melbourne and Sydney, will you fare better when i visit?