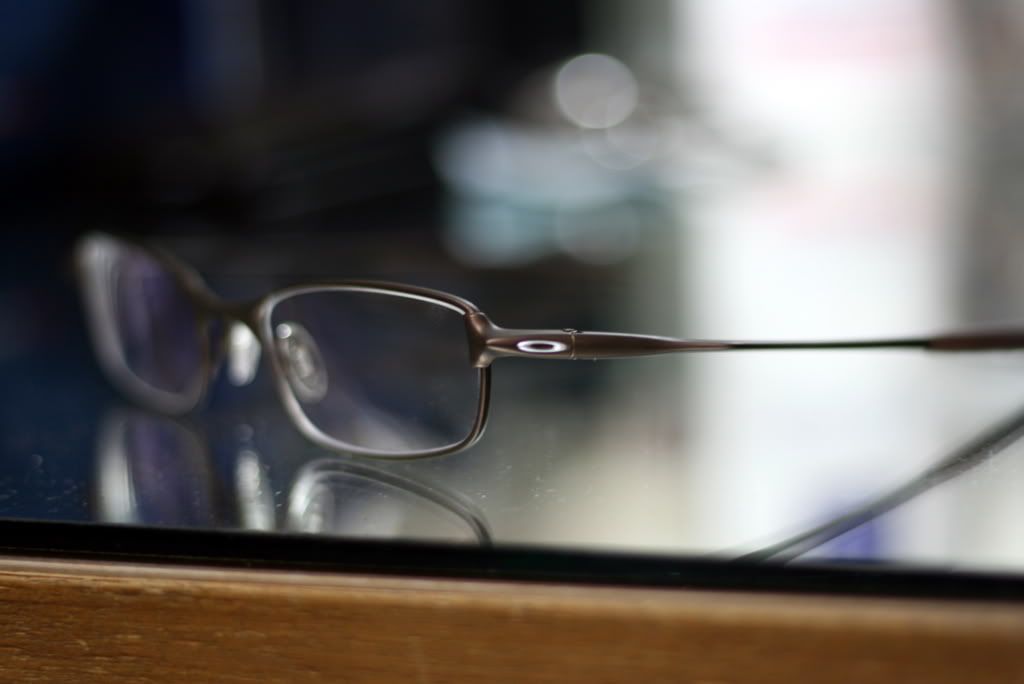 I thought i was getting a bit blur; solution? To get a new pair with exactly the same power, untouched after three years. Oh what joy!
I digress, the reason for this post is to celebrate my blog first anniversary with none other then the most talked about piece of dough since char leung!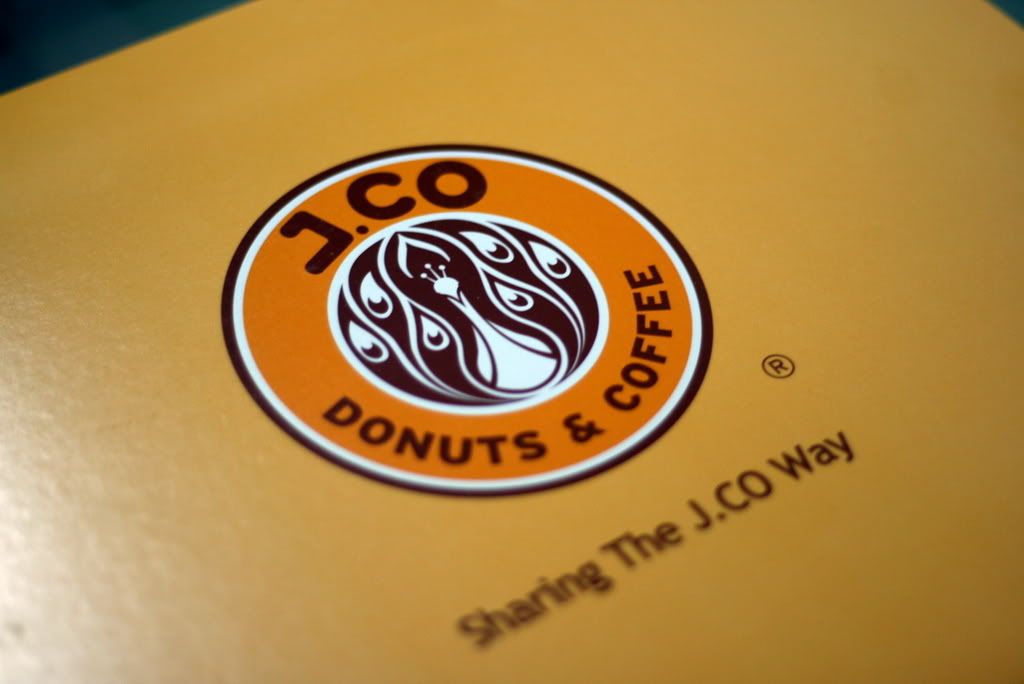 It all started after I got my new pair of glasses. I stared at the crowd with a confused face. Time and time, i passed by the shop, i see a long queue. Time and time, i read blogs about the donuts being a close rival to Krispy Kremes and how it is as good as an orgasm.
I refuse to believe it, the hype, the donuts and the peer pressure. Yesterday night though, seemed to be a different story.
For one, it was my blog's birthday. Every birthday, whether it is for a human, animal or even for a blog should be celebrated with sweets. If not, then places like Just Heavenly wont do very well, would they? Unfortunately, their place seemed a bit far and furthermore J&Co was just in front of my 2 eyes.
Grr..Should I or should i not? It was as hard as a question could get. Will i succumb to peer pressure and blog about this? Will i have the chance to burn the calories off? Will i be able to last the long queue of over 20 people? Would i? Would i?
Questions flew all over my head and i found telling myself to stay calm and think. Before i knew it, i was half way through the queue. Looks like the battle was lost.
So to celebrate the day of my blog turning one, which in turn created my nickname "Nipples" and despite a whole entry of being a slut, I am still Nipples. Yes, i stole all the nipples from the donuts thats why they have a hole in the middle. I digress again.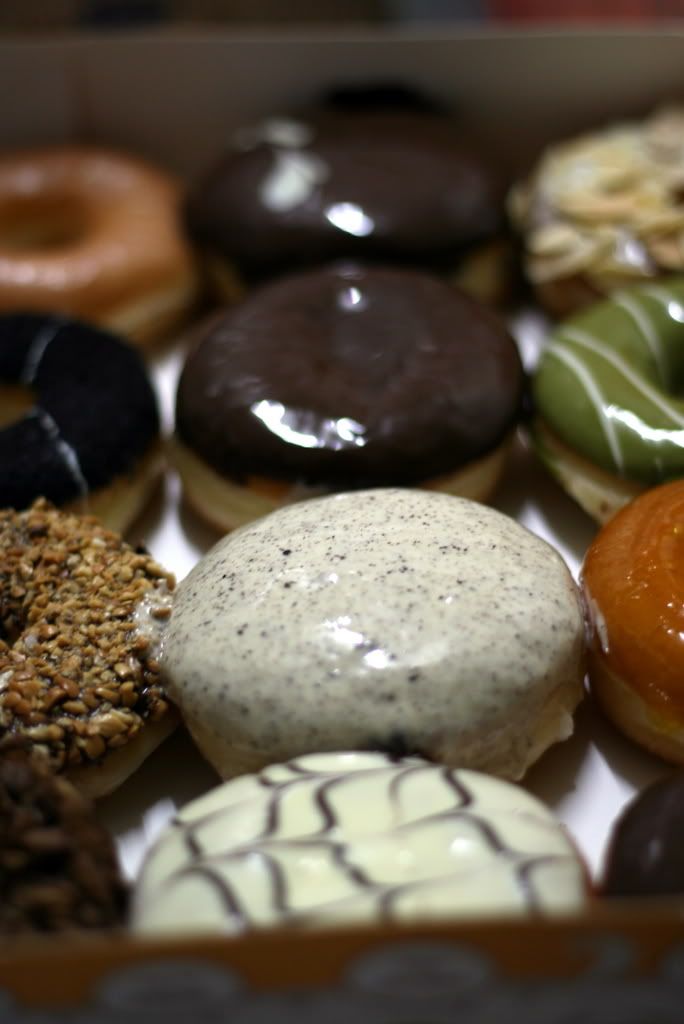 J&Co seemed to be the latest craze despite being opened for months. The speed that they were making the donuts at 9pm only shows how hot or good it is. The dark and white chocolate is glistening and every topping looks so moist and wet, to show that it produced fresh and upon request. It gives you that privileged feel despite the on-going promotion of RM35 including service tax for 24 donuts. And i mean 24 donuts!!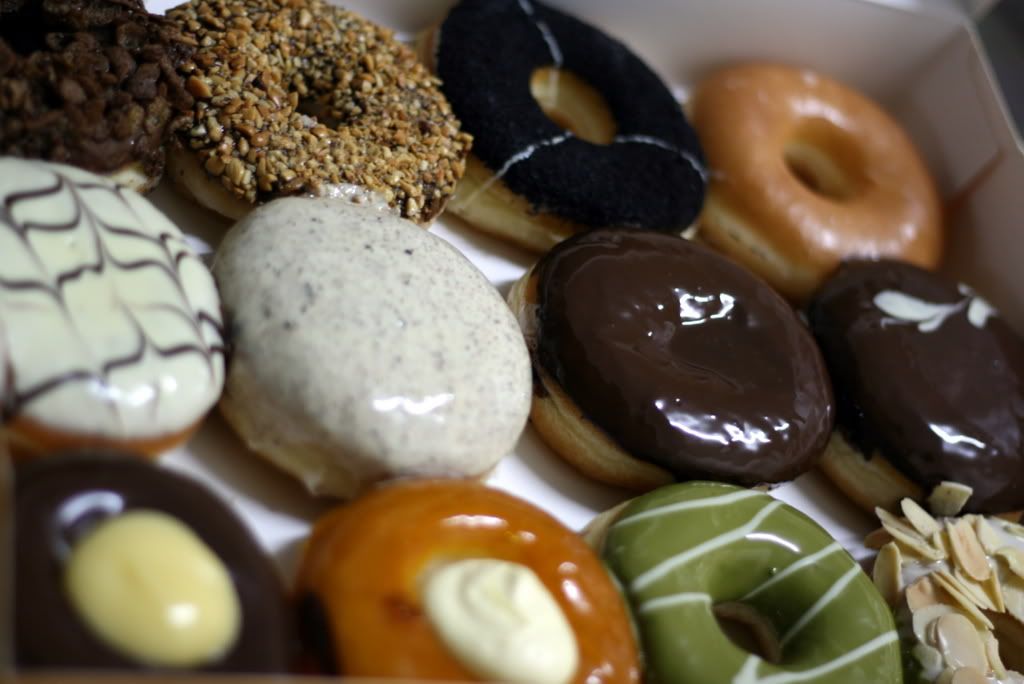 Indeed i couldnt stop my itchy hand and tried one. I believe the hype is unfortunately true. The bread is almost melt in your mouth and because the topping is still wet, it tastes so fresh. Now even after a night at the fridge, leaving it at room temperature allowing the topping to thaw and it will look like as if i just bought it from the shop.
Looks like Big Apple is in serious trouble, well at least the one nearby my place.
J&Co is available right now at the lower ground floor of Pavilion..Don't tell me you dont know where it is..