Unknown to many, i actually didnt go to Adelaide for its risotto only. I also went for their Char Leung. What is Char Leung you ask? In simple words, it is "yau char kuey" or "yu gu tiao" or if you insist fried crullers wrapped in a thin rice noodle sheet. Not your har cheong fun, not your char siu cheong fun nor your sweet sauce with lots of foo chuk and tau fu but char leung.
So when i happily had a whole plate to myself in Adelaide, i was quite satisfied. Then come Sunday and we go to Ah Yat Abalone Forum for Dim Sum and i spot "Char Leung".
Like a small girl running towards the big teddy bear or like a young boy screaming argh when he spots Toys R Us, i couldnt hide my giggles and quickly wrote a "1" next to it. Like an angel with a ring above my head, i patiently waited. My mind was already flirting with the same image i had a week ago.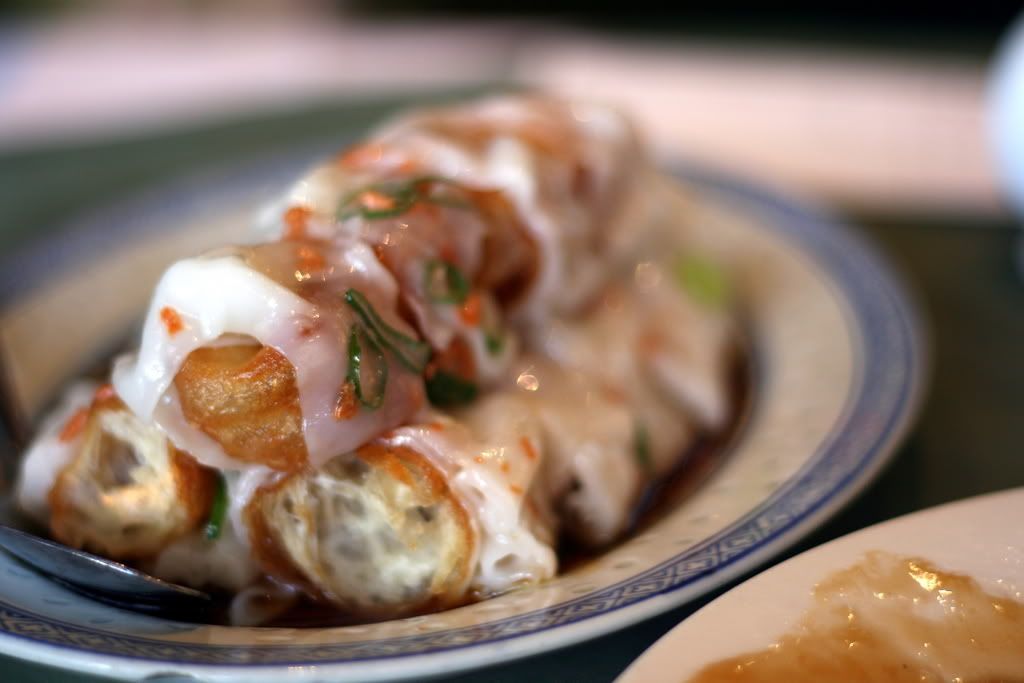 It was torture, more torturing then reading my blog in the morning, before breakfast. Then i saw this..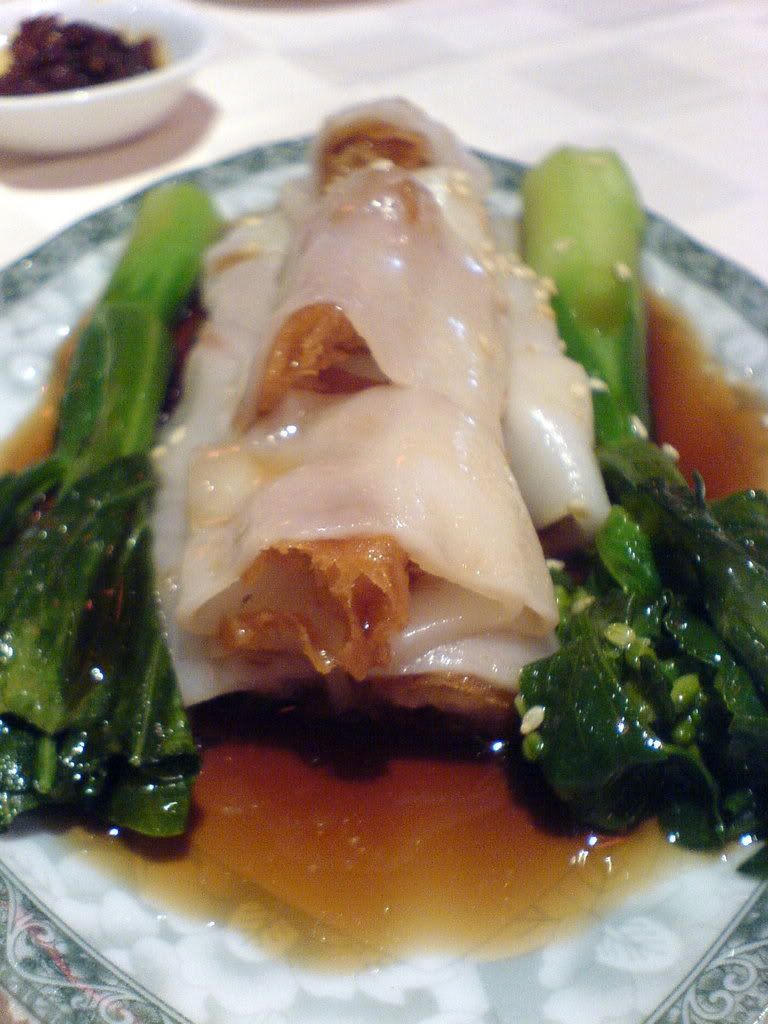 The word "Disappointed" seemed to be an understatement. I guess our paths will never meet again and there is no fate between us. The dreams of treasuring that smooth skin and experiencing the crispy hot inside will forever remain a dream. Till when i go to Hong Kong for you, dear readers tell me where i can get some decent Char Leung!! Some Dim Sum posts coming up soon, fingers crossed..