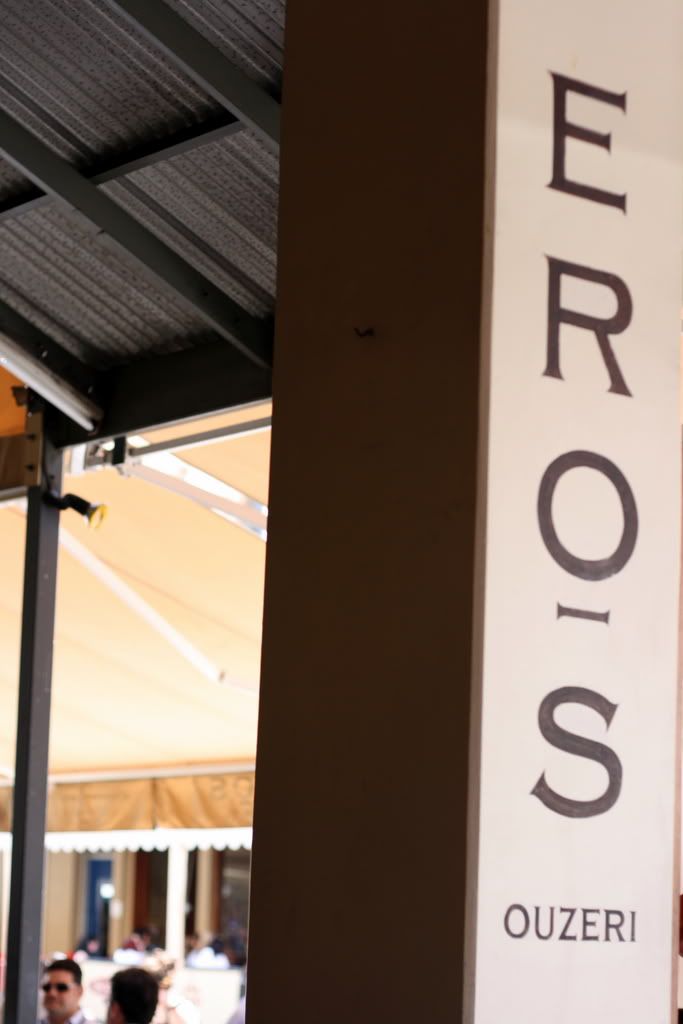 I got to admit i have learnt the deep art of enjoying life at a tender age. How else can one explain how i can shamelessly find good food and enjoying them, without a blink of the eye and never give it a thought about the consequences. Without digressing further, I would like to introduce to you one of the trendier places that one can find in Adelaide.
Now in Adelaide, Rundle Mall is for shopping, Hindley Street is for the 18 and above and Rundle Street is for the cool and hippy people.
You will find Eros seating comfortably about half way through Rundle Street serving Greek with a twist of modern cuisine ala fusion. When you see half the people on the street that gives you a mediterranean aura, you know that Greek food wont go wrong, i hope.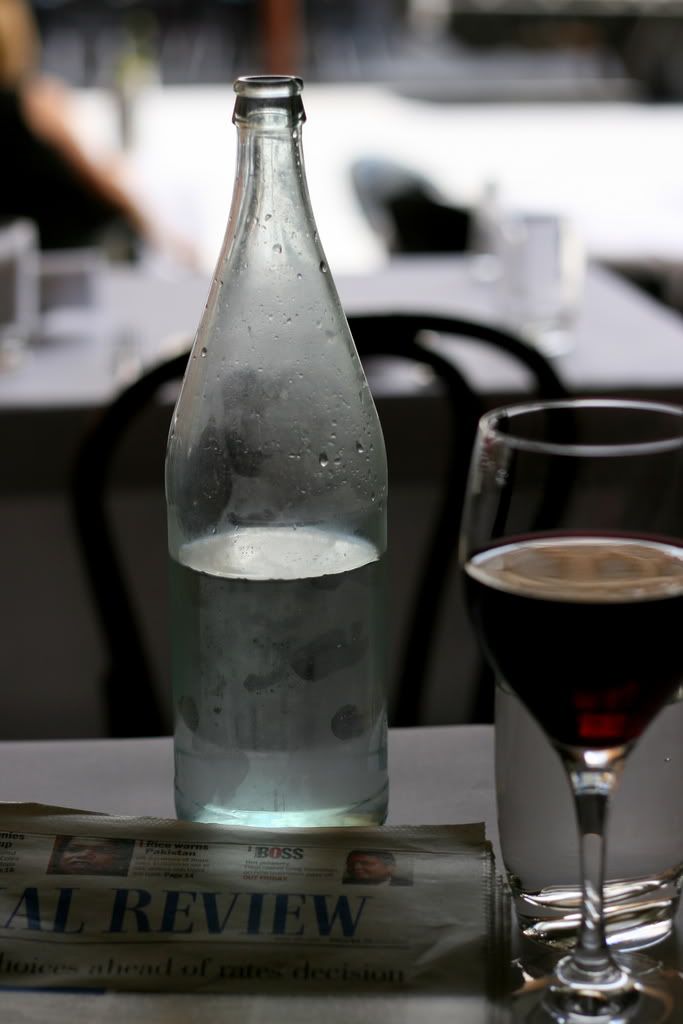 Lesson 1: Have a glass of pinot noir, read up on the world's happening and stare out at the busy street; a no-nonsense approach to appreciate life.
Settling on their "banquet" after giving up on what to order, all i had to do was wait and pay AUD 28 per pax. So i did, and this is what came.
Dips, well lots of dips..Since i know how to count, 1,2,3 and 4! From Eggplant Melitzanosalata, potato skordalia, tzatziki and taramasalata, we managed to dip our hot freshly made pita bread into it and let the new flavours take me to a new adventure, a bit like Alice in Wonderland.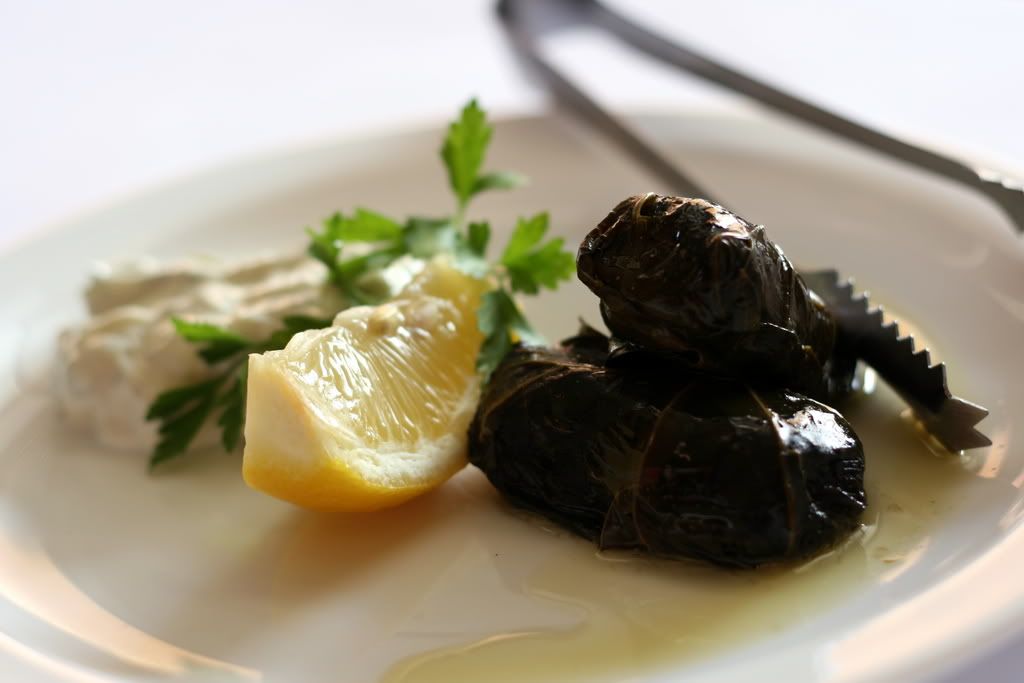 A rice pillaf was next, with a squeeze of lemon and even more tzatziki yoghurt dip, its like our chinese dim sum version; hor yip fan but this time the leaf is edible and its slightly on the cold side.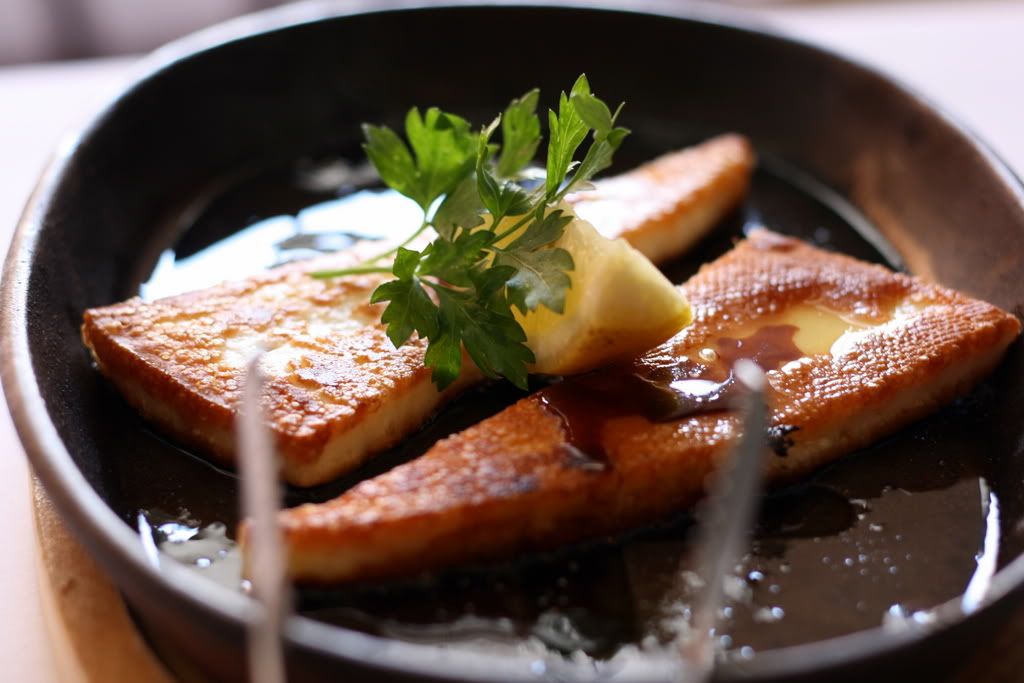 A Tiri-Saganaki was next. Greek Kefalograviera cheese floured and pan fried, served with olive oil and black vinegar on a sizzling plate. Chewy unlike the deep fried brie that i tried before, this was certainly new. If only I was only at Greece.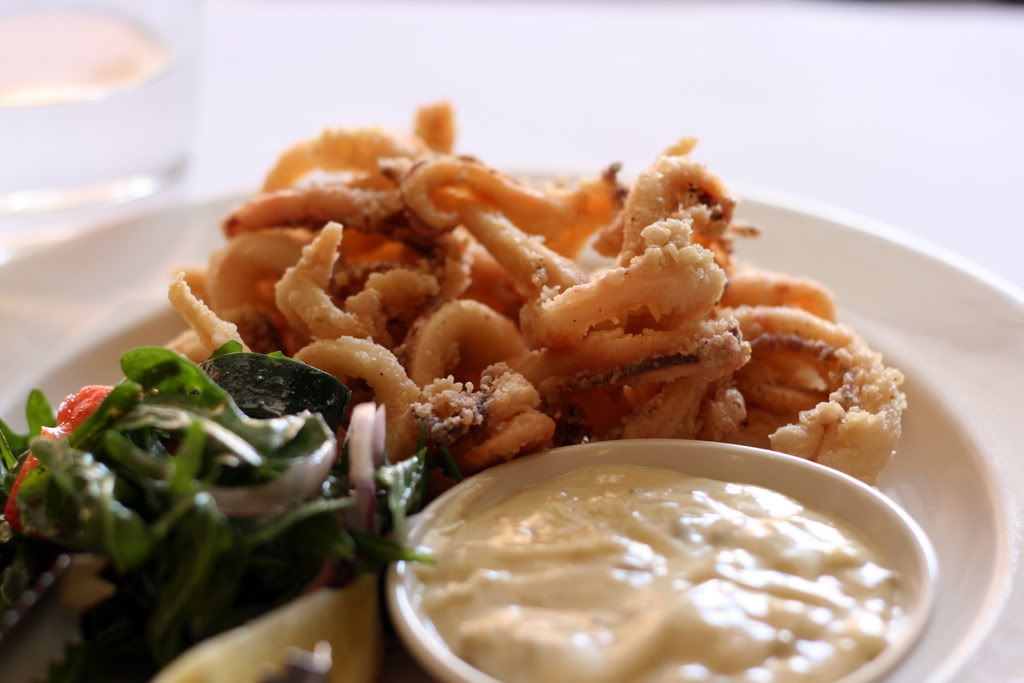 A Calamari was next up, something staple among Australians. Deep Fried served with a bed of salad and accompanied with a tartar sauce. Simple and like i said before, what fried items are not good?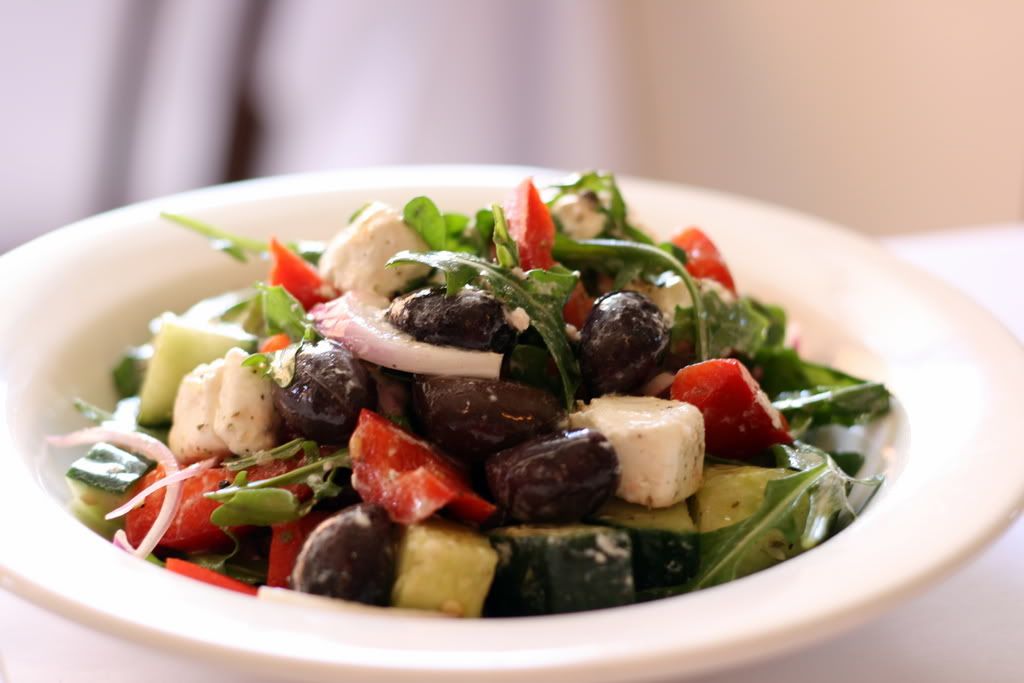 A nice salad in the middle to accompany the last main, filled with olives, feat, roasted peppers, zucchinis and onions, i loved the cheese but was stuck with the olives, maybe a bit too strong for me.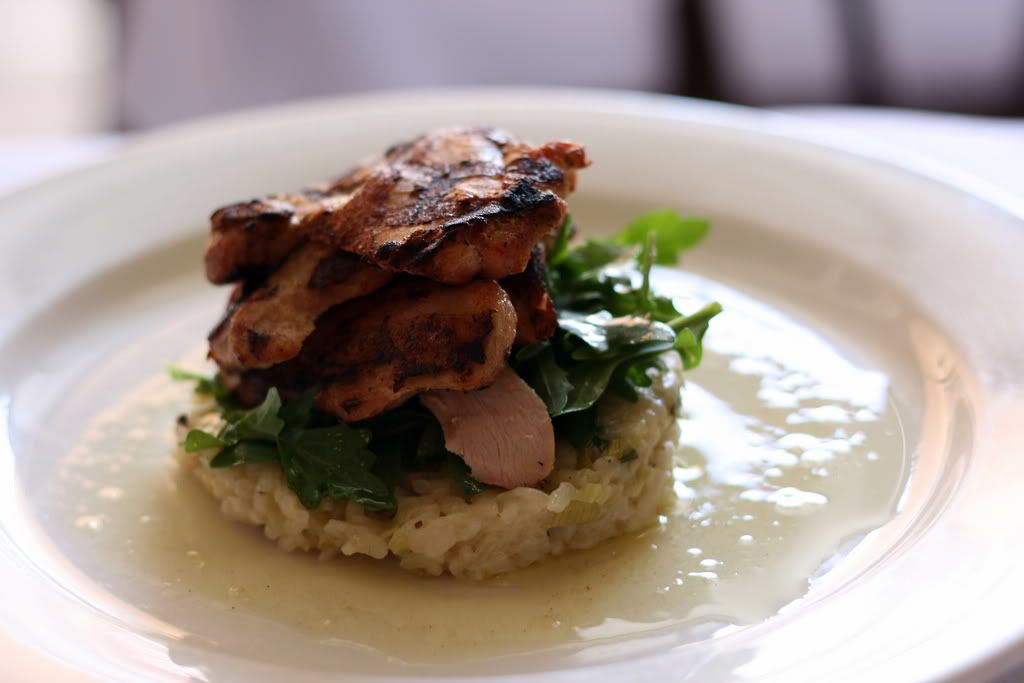 Char-grilled chicken thigh fillet served with a fresh herb and leek risotto and a tangy lemon dressing; i didnt exactly like it. Why? Maybe by now i had indulged too much or maybe it was a bit bland to me. The rice was well not my kind of style, the chicken was well all too familiar and i felt like i could re-produce it in my kitchen (ok, maybe too far fetched) but i was thrown back to Earth and i realise i wasnt in Greece anymore. I was back in Rundle Street.
Address and contact details:
277 Rundle Street
Adelaide 5000 SA
Ph: 08-82234022
Ratings: 3.5 stars out of 5 stars. Definitely famous for their other mains i suppose, maybe it wasnt too good of an idea to have tried the banquet, but at times i had no regrets in being adventurous but at times towards the end, i felt it wasnt a proper adventure at all. Blame it on the "fusion" cuisine that Mr Smart Alec created.