Life to me is about wanting to stay outside your comfort zone or be warm and cosy in a familiar atmosphere.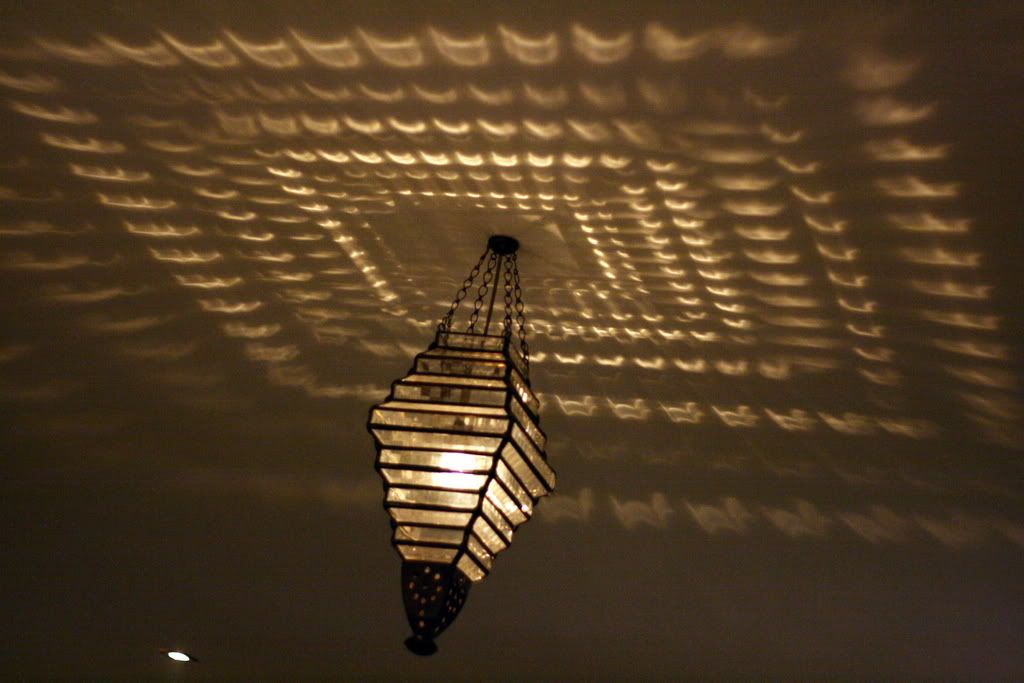 It is just like the light above, whether you always want to push yourself to the limits of the bulb, shining with all its might as it tries to reach out to an impossible area or be contended to lit up the spot it is suppose to.
I have always appeared to be someone always out for a challenge in every perspective. Whether it is work; constantly seeking for something to rack my brains, my body; forcing my legs to stomp another 200 metres before i will collapse anytime, food; always on the go to find the best of food i can eat and blog to make myself famous. All in all, i appear to be someone who likes to be outside the comfort zone, alert and ready for whatever the world throws at him. Some call me brash and overflowing with confidence, others think i am just cocky to the verge of rude. They think i am ever so ready to chat someone up, make a friend and seal a deal, it makes me wonder if i can get a job by purely talking. But is that who am i all the time?
It isnt as if i try to be someone i am not, i have no need to please anyone or be someone to please someone except myself. Somehow every now and then, it appears that the body just decides to go on auto-cruise and fails to rev up but instead allow the mind to cruise through a period. Its like a carefree bird gliding along with the wind, flying wherever the world brings him, no hint of where he wants to go and what he wants to do.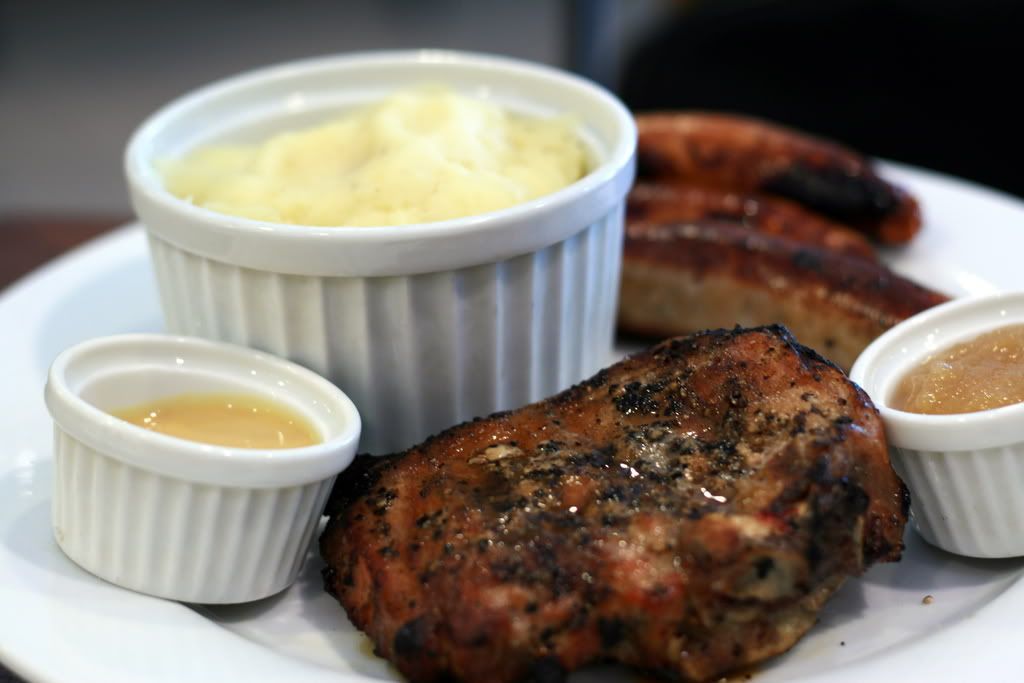 I just want want to eat comfort food like that pork chop and sausages (above), be in a familiar environment where everything is within grasp and my future is crystal clear. I dont want to work my ass off in the gym but rather cruise in the car, listening to the radio and stuck in the jam. I want to be passive, let other people do the talking and approach me instead of me being the aggressive one. No longer am i passionate about increasing the number of unique visitors but instead concentrating about what i should do best, no longer am i wanting to be given a piece of work that will start from me being clueless.
Its as if i was split into half, the abrasive bit that dominates my mind and the submissive half that once in a while surfaces the water when given the chance. I guess the abrasive half of me has burnt out and as the other half spies on the breathless demon, it itches to show what he can do.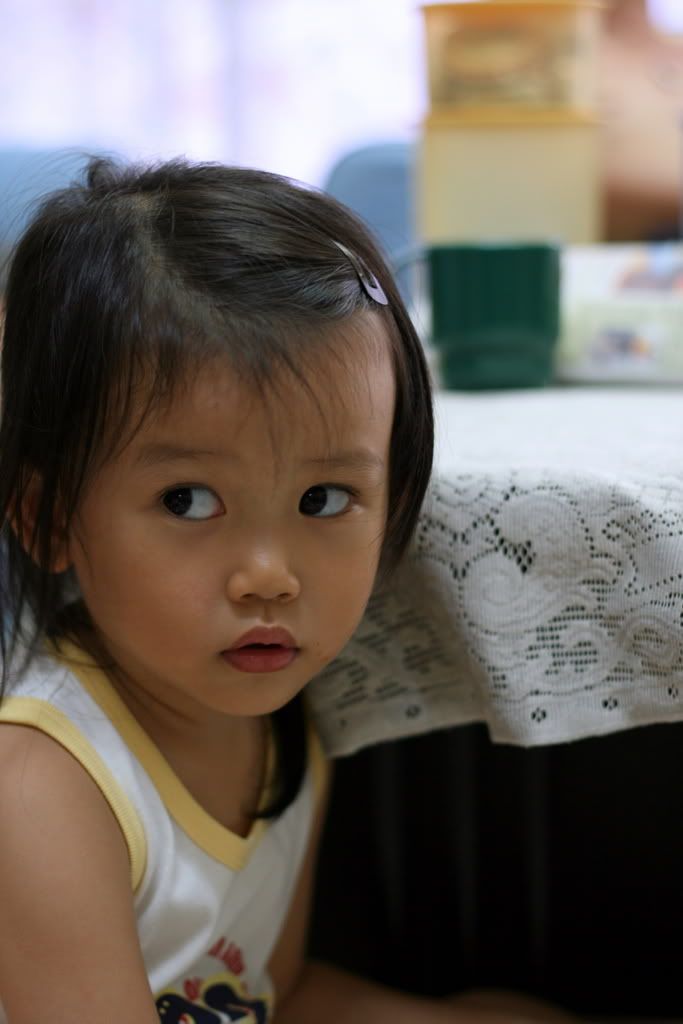 Maybe it might be good for me to slow down life, detox off all the rubbish that i have accumulated over the year, think over what i have done and yet to do, spend good time with my loved ones. Its time to think about what i should do with life and realise that being 22, if i am responsible i shouldnt be living the carefree days of university but be focused in what i was born into this world for.
Flying to Australia may not be a bad idea at all, Adelaide, lets hope it will do me good. A glass of good wine and a laptop to blog or a good hearty breakfast and newspaper, some stress relieving shopping as well, lets hope i can get this two parts of my life balanced out nicely.
Have a lovely weekend readers, and stay tune to what might be some de-stressing entries from Australia.