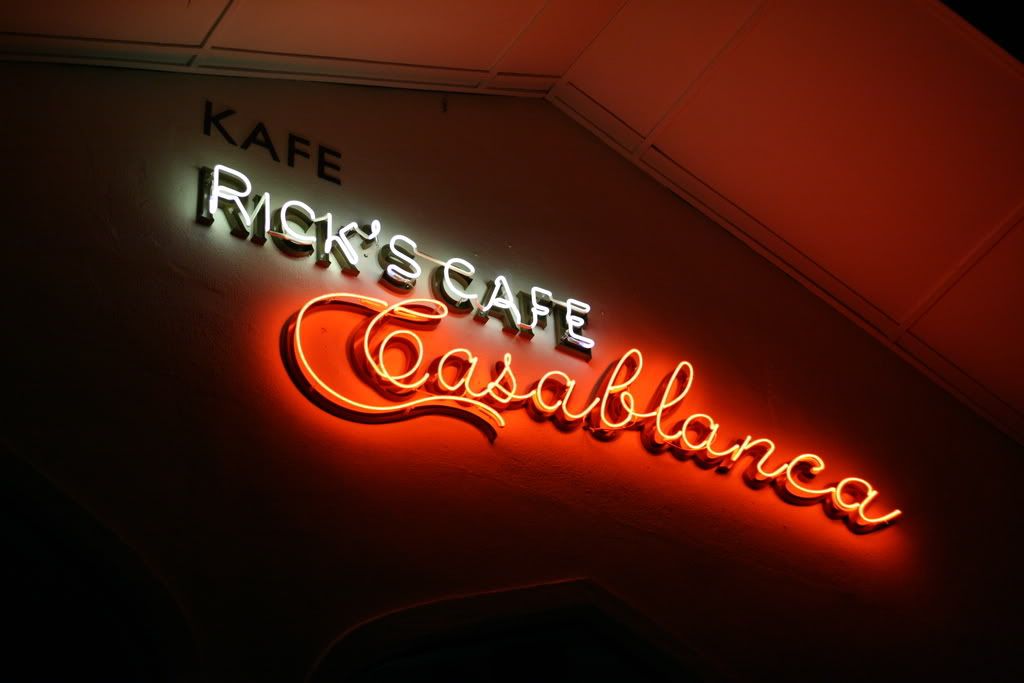 For most of my fellow readers in Malaysia, Monday will be a public holiday instead of the usual dread of dragging your heavy feet to work thus theres no need for the usual cute moments from my cousins, i guess she can finally take a break from my constant flirting to get her to pose for my bulky black camera that takes forever.
Instead, what i have got is finally a review that i voluntarily want to do instead of being in that lazy foul mood when i wrote a short post about teasing and getting teased. Word of warning, if you plan to read this before any meal, you read this disclaimer properly and understand the consequences for i am a person who trys not to be half hearted. Since i have teased all of you long and hard with snippets here and there, i shall present to you guys, Ricks Cafe in full gear.
I was first acquainted to the place after i heard about the place from the floggers forum. It seemed like a perfect formula, a new place with an established chef trying out in a dying area. Just the place that i could negotiate for a decent deal for my company's function. So the first time i visited, i met the manager and the chef. It was kind of funny as i saw the manager take his time training his new staff, from greeting to taking orders and speaking English, i didnt know whether they were prepared for a crowd that have been getting picky with their food especially with so many restaurants out there or it was just because there were opened barely 2 months ago. That aside, i was also greeted by the chef who was coicidentally taking pictures of his own creations for the kitchen's reference and thus the extensive set of pictures. To add on to that extensive set of pictures i had, we had a floggers gathering which i attempted to get everyone salivating with a beef tartare picture.
So without further ado, lets indulge in a nite of Casablanca.