My defected section is back and with full force, may i add. The three little buggers that once was the music of our ears during our draggy and sleep Sundays are now back in Malaysia for the next two weeks to terrorize my camera haha..
It was definitely lots of fun taking pictures of the girls, a joy and may i add, potential camwhores in the future. The moment they see a camera, they forget that they barely recognise you and supposedly very scared of you, forget that they are suppose to run to their mom and call for "mommy". All is forgotten as they put on the most innocent smile and wait for the *snap*. They do not hesitate to run over and see the picture you have taken as well as taking in the compliments of how cute they are.. So presenting to you..my inspirations to get through my crappy Mondays..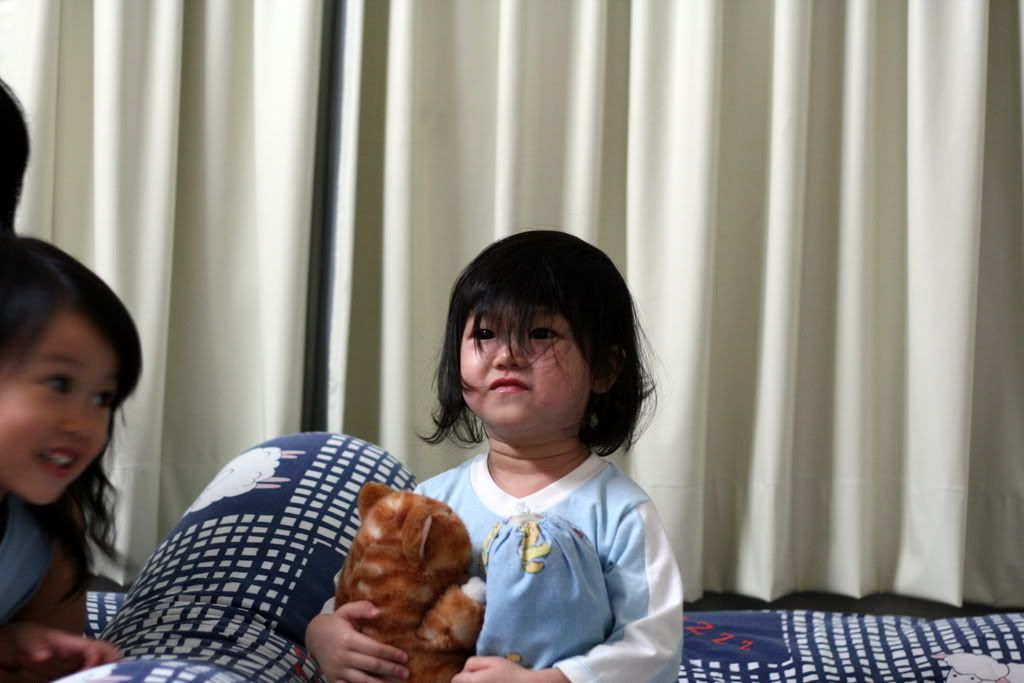 Are you feeling blue today? Just woke up with hair all over you?..So m i..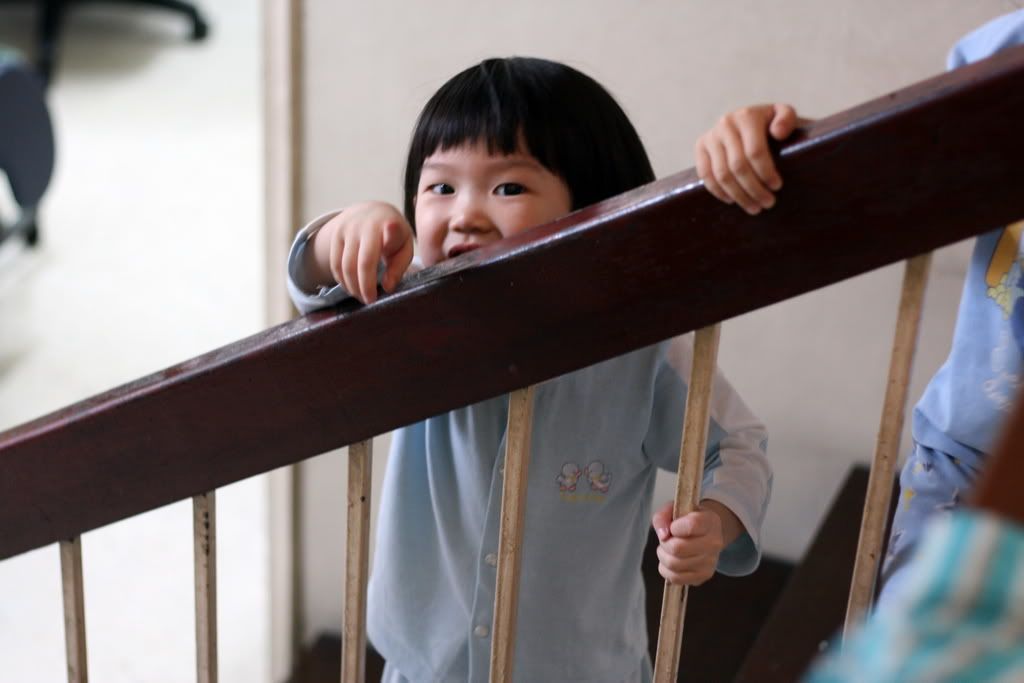 You! I want to tell you all is not lost, because Super Ellen is here to cheer your day!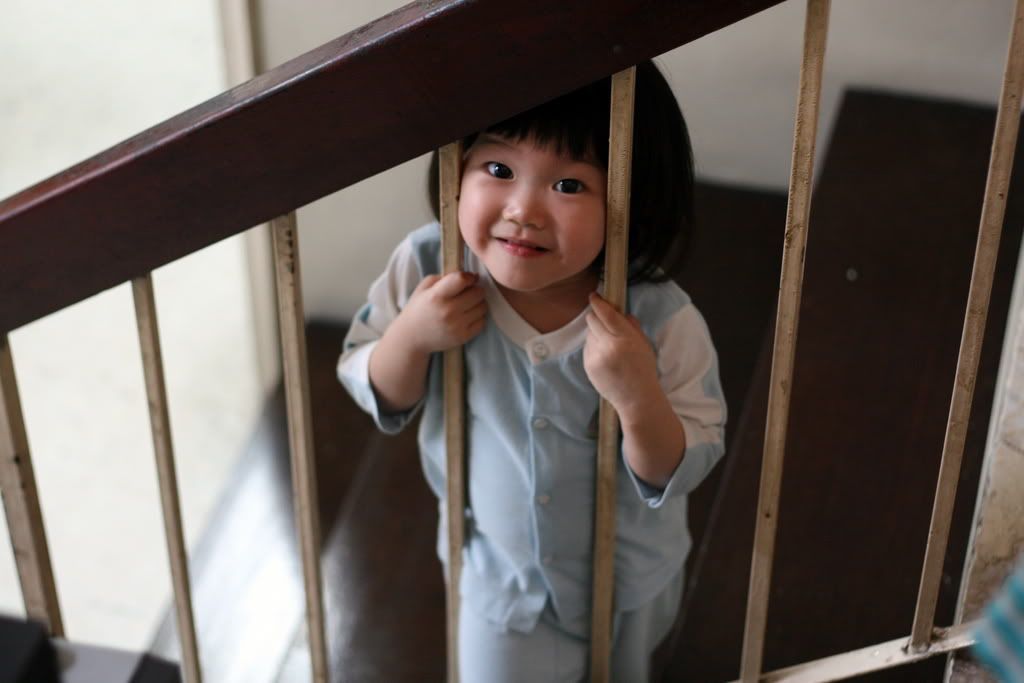 Cherish the moments you have outside the house, because i am stuck behind bars till i can talk properly and walk properly and go to school..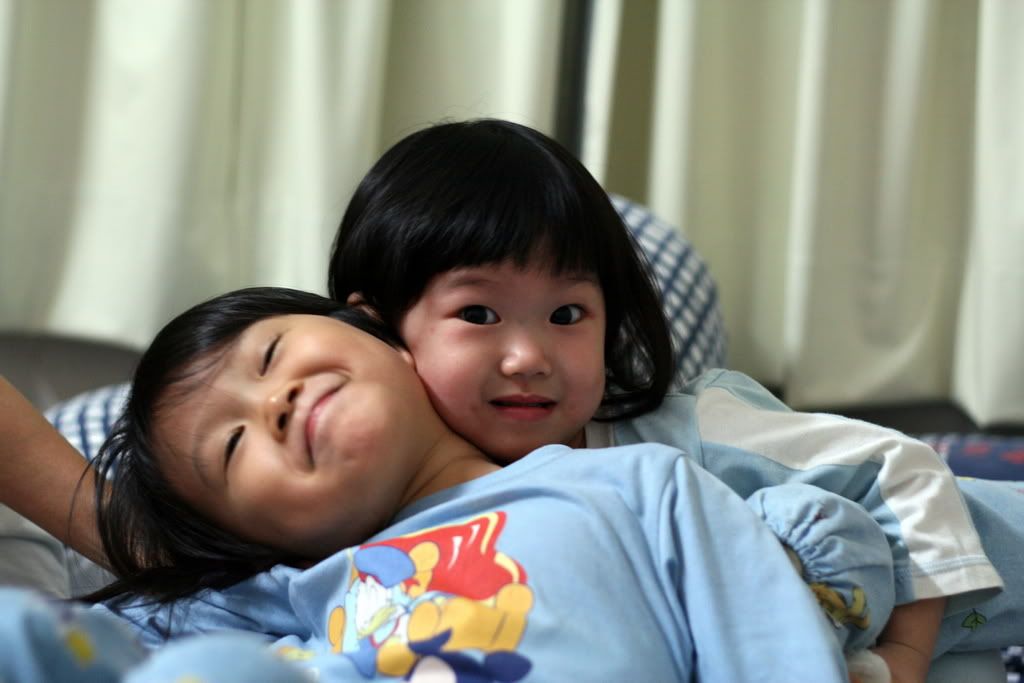 Wishing all of you a crappy Monday, now get your arse to work and dont envy me because i get to bum at home the whole day watching TV!..
Food is coming soon..