"You look gorgeous, tonight" As he waltzed his way towards his dream.
A sweet but meaningful reply "Thanks, but its my first time"
In which as what any gentleman should reply "Dont worry my love, i shall be gentle and lets enjoy the time"
Where did he waltzed his way though? Who was he waltzing away with? Has Joe suddenly fell in love again?
"Dont be stupid, readers. Take a look below where and who he waltzed with. If there was any human being he had to waltz with, it would be his girlfriend thus the only non-human he can flirt with are places that sells Japanese food."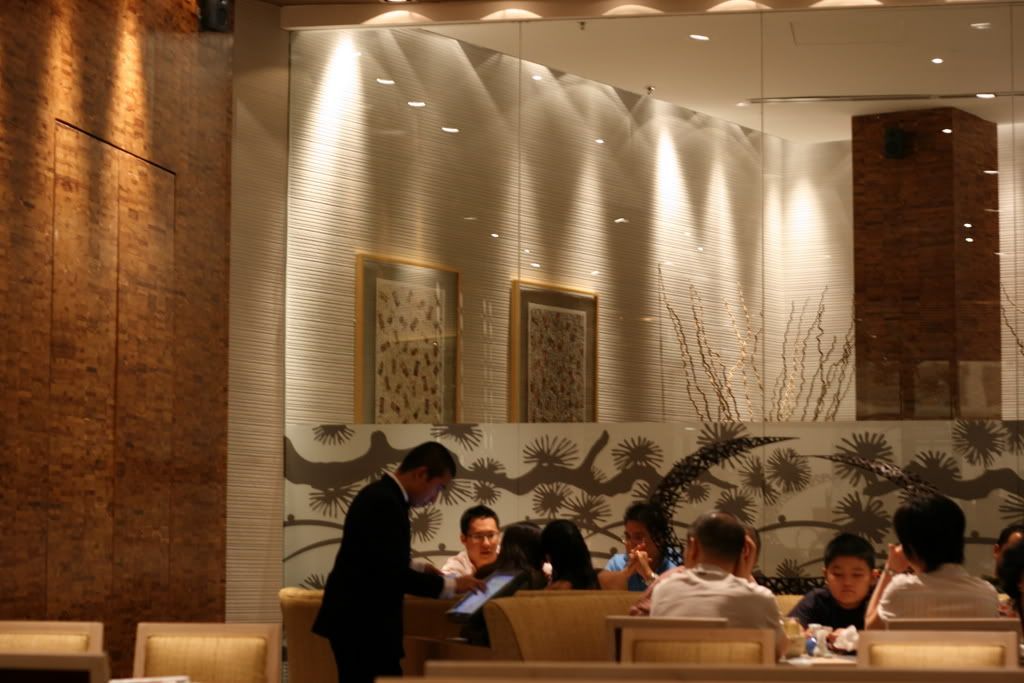 The name "Kampachi" is not an unfamiliar name to most of those people who would love Japanese cuisine. In fact its as if you seen that gorgeous lady somewhere but somehow cant pin point where or when you saw her. Shes that elegant lady that seats in Equatorial Hotel since the longest of times, from a young girl to a matured one and since expanded, not horizontally but multiplied so that more of us can enjoy, just like the one you are seeing with your own eyes, seated in Pavilion KL.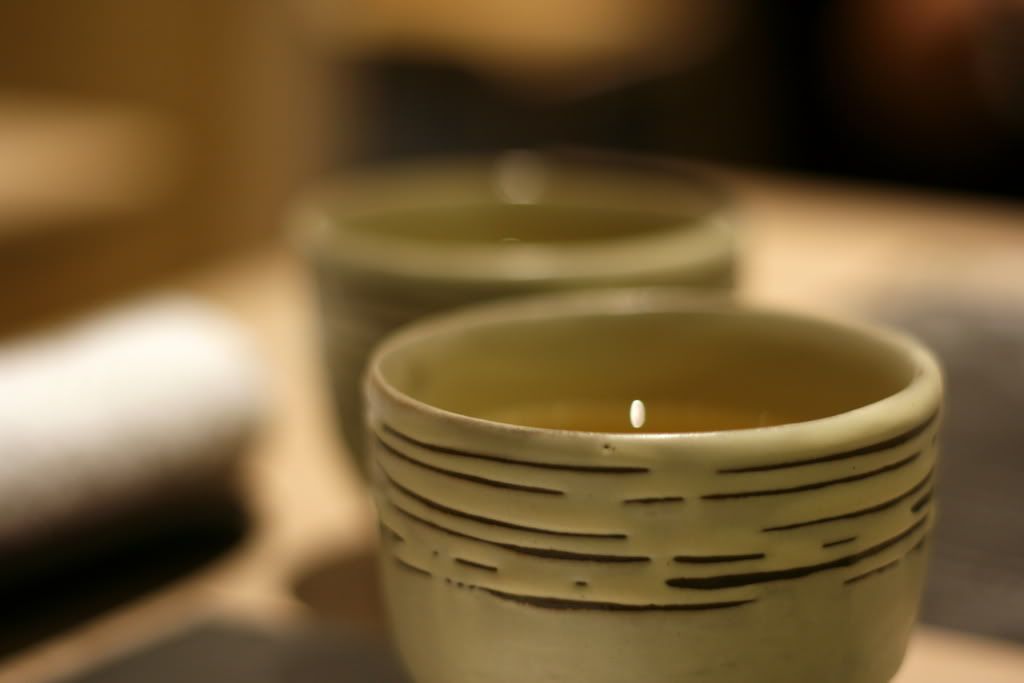 It takes two to tango, and as we sip on a cup of tea (RM1 a cup) we soak in the new minimalist concept that they had to offer and the growing crowd that wanted to compete with us on the stage. Apparently famed for their soba noodles, Japanese expatriates claims that they make the best soba noodles, it would be stupid to believe otherwise. So it was..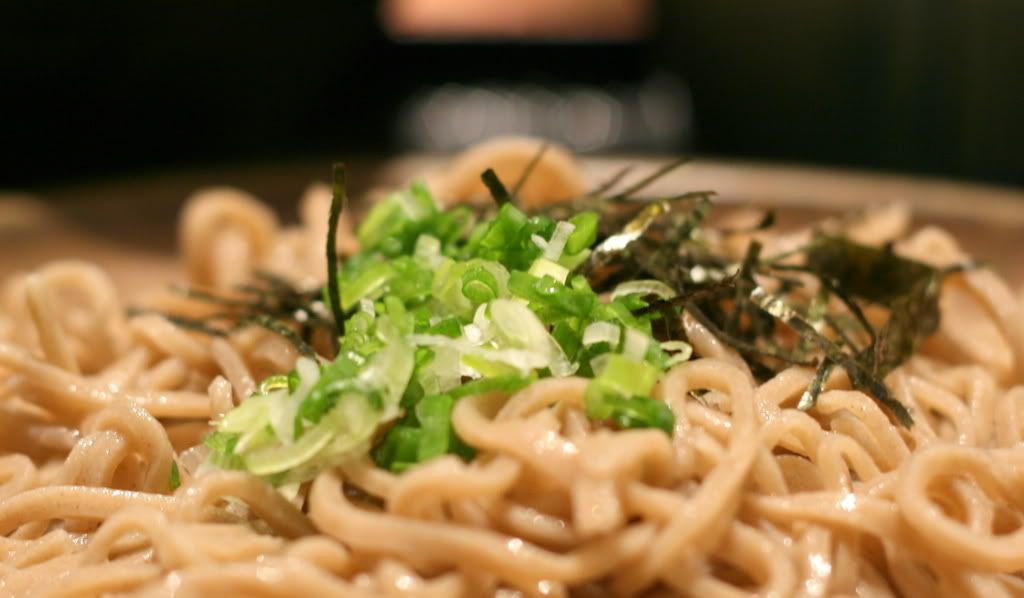 Chewy and springy as you dip it in the cool soya based sauce with abit of wasabi, I realise all this while i have been eating a soft and limp version. Even the version at Iketeru now seems to be a shadow of this one. Now their soba noodles sets comes in generous portions to satisfy everyone. With it comes even more delights as shown below at a steal RM28.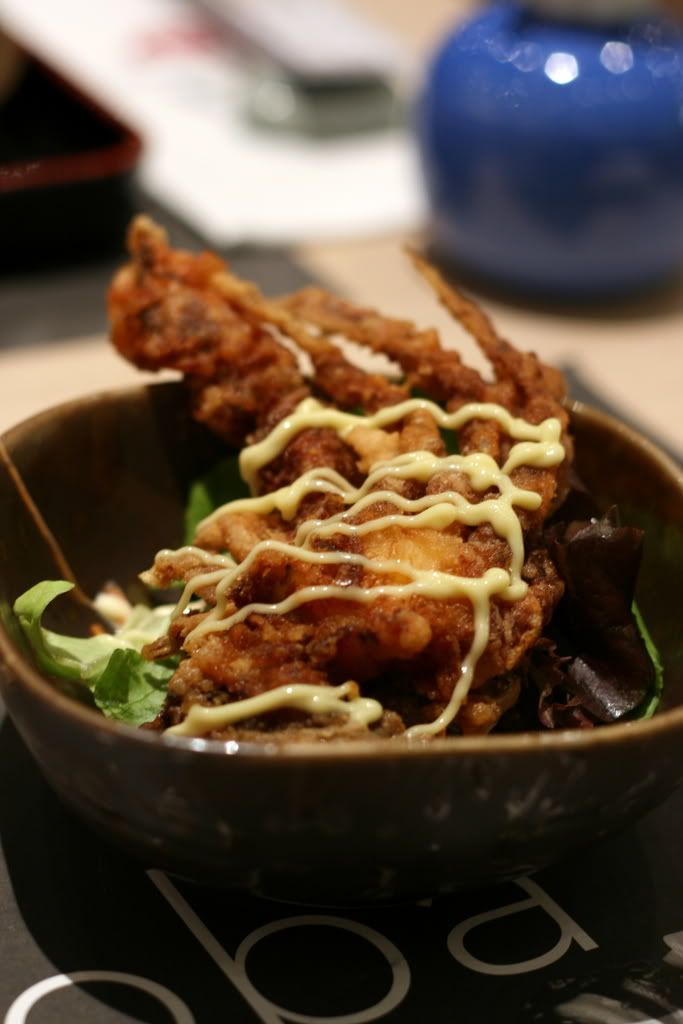 When my sister doesnt offer you a piece, it means its too good to share as evident i didnt even get a chance to nip at that soft shell crab properly. A mini chicken katsudon completes the meal but i feel it might be an overkill should you wish to waltz here with a proper lady who doesnt eat unlike a growing boy.
"It was her first time and i kept that in mind but shes taking forever, should i speak out my feelings? She might be offended or would she take it in stride?" He contemplated as he waited, patiently as the minutes ticked. He hesitated and finally blurted out "You coming yet?"
She apologises profusely and he thought he might have broke her heart but that would be the only way to get his Chirashi Sushi. After all it was her first time, maybe it might be quicker the next round.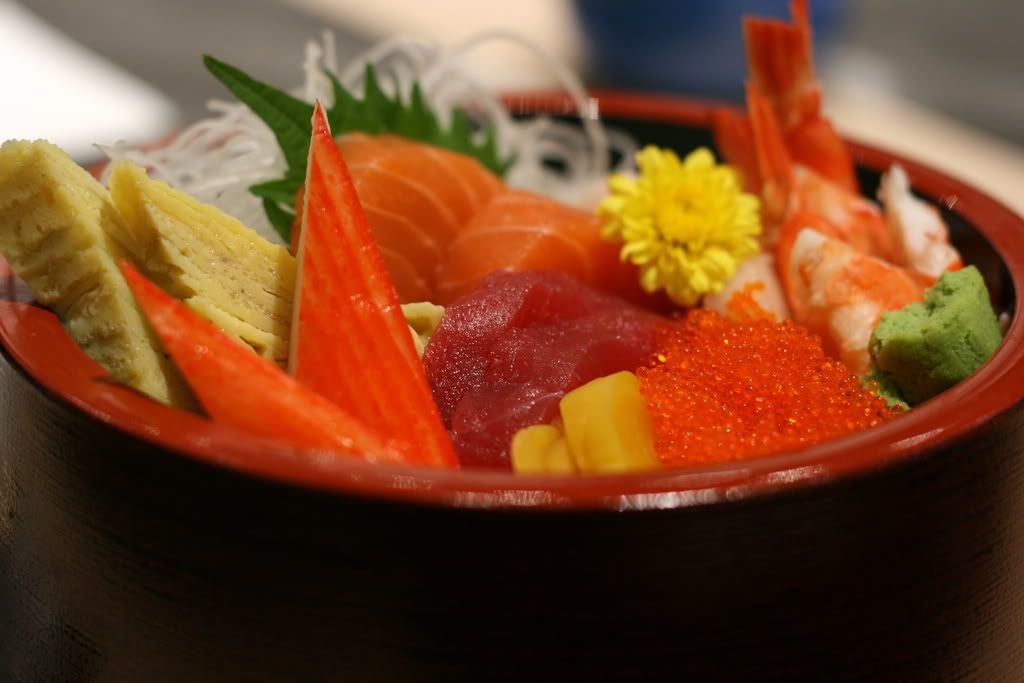 After a while, the beauty of a gem waltzed her way towards his growing appetite (RM45). Thick slices of sashimi were beautifully displayed on top of a bowl of sushi rice. It stands out like a sore thumb as it is at least twice as thick as what you would find in other places. The salmon, tuna and butterfish along with the big prawn is definitely worth another wait, this time without asking i hope.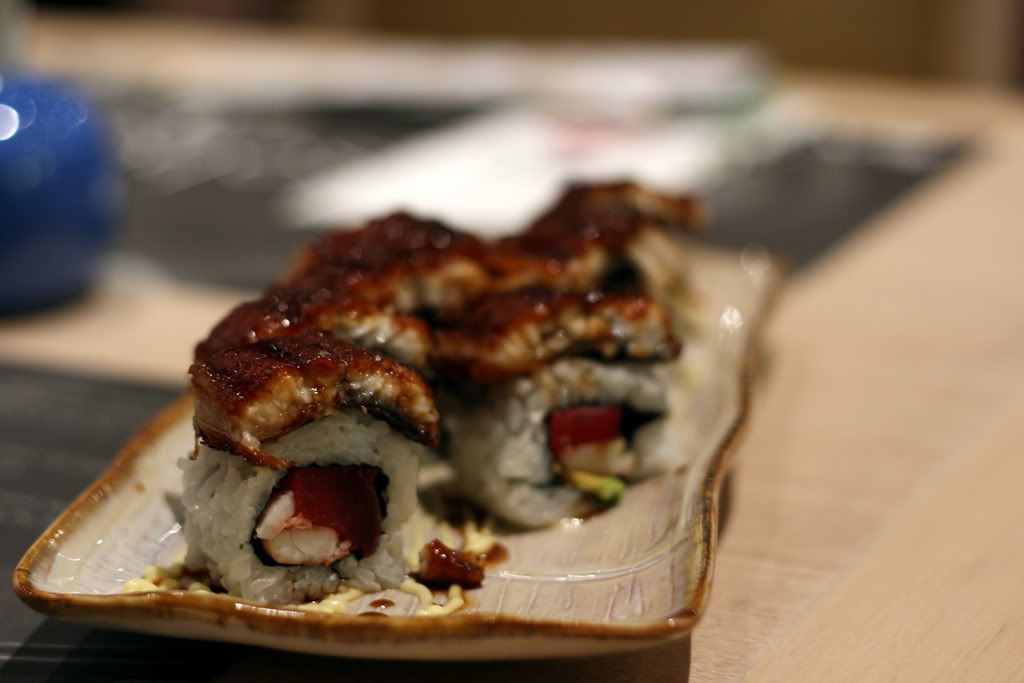 The Kampachi Maki snaked its way towards the waltz, hopefully not disturbing him and her enjoying themselves in their world of their own. Instead of getting rejected, it joined in a very happy threesome. Creamy slices of unagi, red chunks of tuna and prawns with a bit of mayo is exactly the ingredients to a very happy man. Not exactly the cheapest of makis at RM48 but what price can you put on happiness?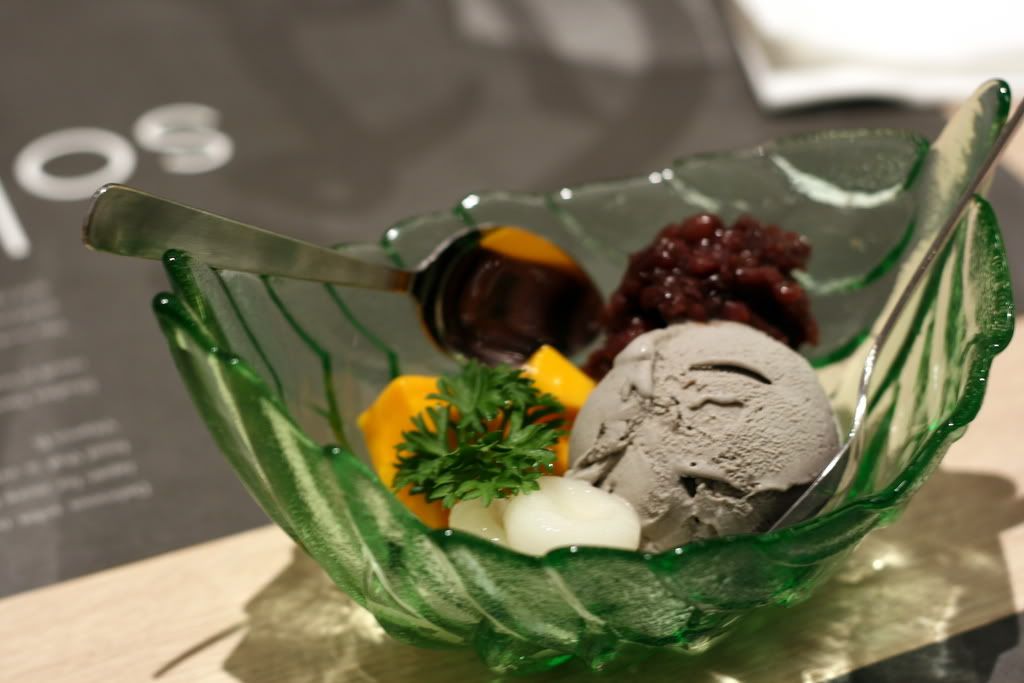 To get every lady's heart is only through one item, not diamonds but desserts (i think). I digress as i let the black sesame ice-cream linger in my mouth, letting the flavours come out, the creamy nutty taste. My saliva is drooling as i dream back of the night of heavenly pleasures (mind the pun). RM16 was all it took to seal the deal, i reckon although the red bean and the tasteless flat cousin of tong yuen seemed abit out of place, like an elegant dress with shiny diamonds at every available corner.
Address and contact details:
Lot 6.09.00, Level 6
Pavilion Kuala Lumpur
Bukit Bintang
Tel: 03-21489608
Fax: 03-21482608
Halal
Ratings: A good 4 stars out of 5 stars. The wait is akin to waiting for a lady to dress up, long but well worth the wait. After all it was the opening day that we went, the captain was running up and down, the staff were abit blur but friendly nonetheless. Give the lady abit of time to start going through her daily routines and she should be up and running in no time.
On another note, if you are reading out there, oh noble President of the Japanese Kawan Association, where are thou membership??