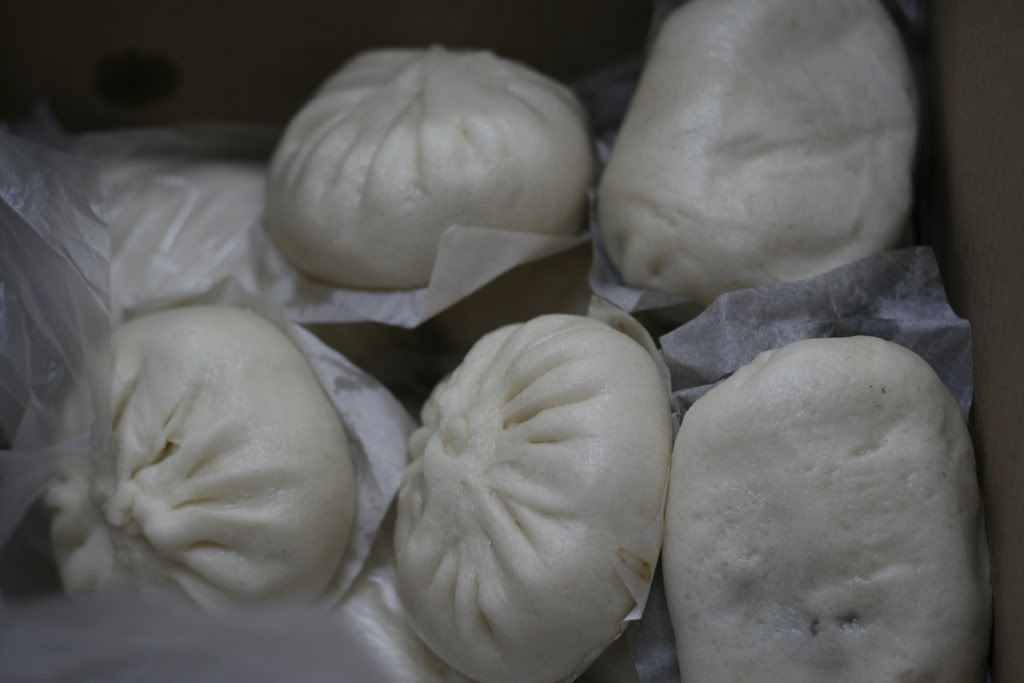 I had alot of these buns that were bought by the boxes from Ipoh, OMG, its sinful but nonetheless delicious, but i digress..
Its Friday and i should be rejoicing but i dont think i am. I have got rather attached to the show "Californication" recently, crude and funny at the start but as i delve in deeper, there was alot of "emo" bits but how the main character realises how screwed up his life is but he cant seem to fix it. Says alot about me eh? Before i dive in the usual "emo" story, by the way, the 3rd one after i missed my new office, i would like to share with you what happened this morning..
I found myself humming to this tune and went all the way to sing the lyrics to this song that sounded vaguely familiar. It was by this Kavana fellow with a cheesy song title "Special kind of something?". Then the two funny DJs told the listeners how they were tortured by this guy that called into the radio stations with different slangs and names requesting for "teeny bopper" songs and thus the boy band era songs being played this morning. I always thought that i had a good acquired taste in music, good loud R&B music for gym, cool jazz music for chilling out and the latest chart hits to keep with the trend, but never in my mind did i realise i would be humming to a teeny bopper song!
It amused me after the song, as i pictured this entry while driving to work and i made the wrong turn! If i hadnt realise, i would have somehow be stoning my way towards KLCC wondering how to get back to my new office, 1Sentral. Talk about emo!
Just back to the original subject that i wanted to emo about. Several weeks ago, i "emoed" about being unhappy with work and exams. The exam paper was done and life continued as it should be, without any changes. The problem is i cant seem to find some extra time to get my arse up to even do my RESUME! I lost the "virgin" copy that got me this job, therefore i appeal to everyone, can you pass me yours to copy and paste? I swear i will at least change the name and university you came from.
Secondly, its about my car. When i first got my car, it was brand spanking new and it gave me the liberty to drive it anywhere and everywhere without a worry in the world. The servicing was free for 2 years, tyres were new, petrol was provided and the paint all intact. Sad to say, humans never care about these things until they lose it or they find its all old and used. Almost 2 years since i jumped up and down over my new car, its serviced me well, there has been alot of scratches from jealous itchy hands, a dent here or two from people who doesnt know how to open their doors in a car park, the tyres are about to go bald and my last service is due in about 500km. After that, tyres has to be changed and servicing has to be paid. What does it cost? MONEY!
I find it rather amusing about how some people can get very comfortable with they are doing sometimes. Just like me, i was always comfortable using my car without a second thought and still stuck in my first job. Back in the old days, i volunteered alot to drive, as i had a rather spanking new car to boot
but
people get comfortable in muttering my name whenever we have to drive out which pisses the shit out of me.
Call me any four letter word you can find or "un-gentlemen" but there was a time i realise my car has to be loved as well. After all, tyres are on me, servicing will be on me, although petrol not on me, i question why in the world must i being the lowest paid of them all be the bloody one to drive? Some harsh words were exchanged but all was well after we moved in as the car park is now a rather sweaty 10 minute walk and driving out for lunch is rather a chore. Guess what, out from nowhere yesterday, i get an "invite" to eat lunch outside but comfortably asking me to drive! Do i look like a fucking moron driver to you? Pardon my language. It is just one of those "emo" days when anything will cause you to stick something sharp up someone's sensitive area i guess. *Update, i got a rather sarcastic reply, "no need you to drive la" while i am typing this out...*
I am meant to go on about how working out in gym for the last two weeks doesnt seem to have much weight losing effects on me, but i think i might just stop here. Have a good weekend guys, i might come up with a review tonight, "might"..