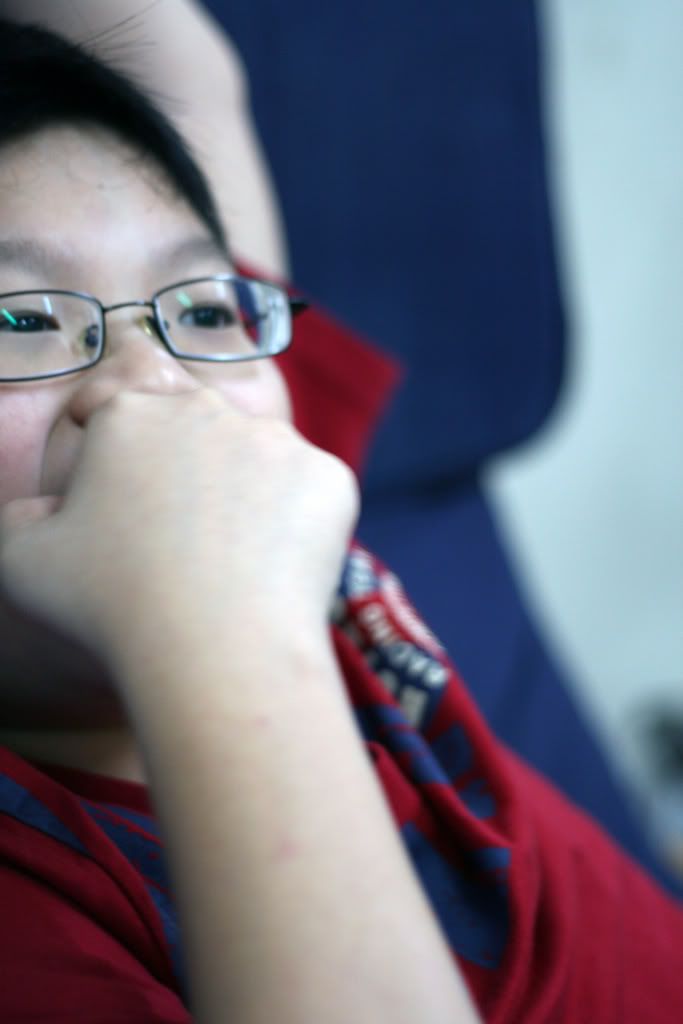 Sometimes i ponder and i wonder, just like my cousin is pondering whether how i would torture him by asking him to do an impossible amount of push-ups and not feed him enough rice. Where do i wander away in my dreamy gaze? Is it where i shall get my overdoes of calories? How come my bank account is always empty? Or am i just wondering what is my contribution to life?
I guess its the time of the year, when you dawn upon your achievements and contributions to life because before you know it, another year has passed by; a whole year of eating 3 meals a day, 21 meals a week equating to a grand total of a thousand over meals a year, massive amounts of gas you passed out, thousands of dollars spent on a thing called "food" that you excrete in a matter of hours, a year of working aimlessly without knowing what next year is installed for you and another year older and some say wiser.
So lets take a look of what my colourful life was like this year..(no this is not a meme unless you want to turn it into one)..
My holiday is coming up soon and i must say i have holidayed quite a bit this year so i can safely say Australia should be the last destination for the year. I have gone all the way to London and flew back into time to Adelaide and i dare say this must be one of my proudest achievements.
I have known a group of floggers that i can call upon to tell me where i can eat and get directions from..
Spinning off from that i started to "blog" about nothing other then food, i write and people read what i write; before this? I write and the only people to read are the lecturers marking my assignments..
I have failed to lose weight and in fact putting on weight towards the 2nd half of the year..
Which reminds me; i have been officially off the "available" market for 3 years despite my crap ways; its about time to reflect myself for next year it seems..
Its been almost two years into my first job; its kind of ironic that i find my boss a good person to work with when everyone seems to either be staring at the devil or just pisses their pants when his name is mentioned..
I have been poisoned into buying a DSLR camera instead of saving up money for another watch..
I got my PR and some say a ticket to green pastures that will be the pathway to heaven..
I have grown wiser and been religiously buying the Edge and keeping up with the news..come to think about it; a couple of years ago, i will probably read the comics and the Aunt Thelma section where young and old innocent girls and women seek advice for dumping their boyfriends or getting dumped only..
Dear me, i got no idea why i am even writing this and this is suppose to be a food blog, haha. I shall leave it as it is i suppose for now. So tell me readers; do you ponder and wonder? Help me ponder through out this weekend as well and i shall add it on to my ponder and wonder list..Happy Weekend all!