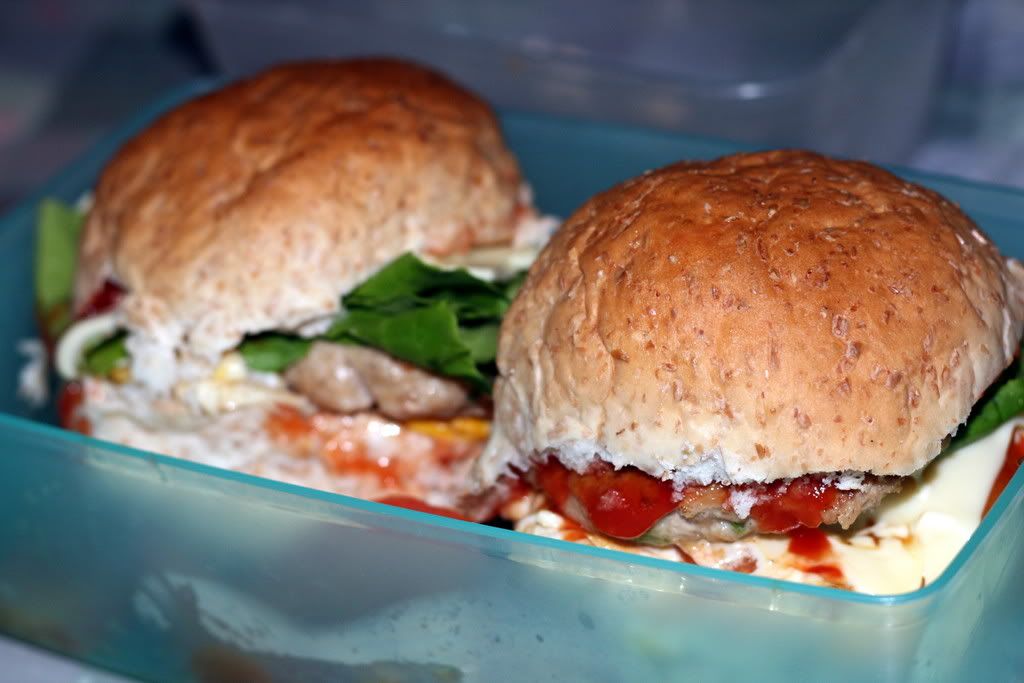 Well i must admit that i am very smart at digressing, on one hand i feel a tremendous urge and itch to blog and on the other i am restricted to
Pavillion
because i said so. Between promises and wants, which one would you choose? I am a man of my words but i would like to choose the later as for now.
It has almost been two months ago, when i stepped inside Gardens, another shopping mall that co-incidentally opened up around the same time as
Pavillion
. Immediately, falling for the upmarket offerings as opposed to the more common things found in the main Mid Valley shopping mall, the first place that caught my eye was
Fogals
Meat Market, a place i visited awhile ago in
Plaza

Damas
. Essentially a high class butcher without the foul stench of fresh raw meat getting chopped and sawed
infront
of young innocent eyes, the burger patties above
shone
like a sparkling big carat diamond.
Priced at RM4 but packed in 2s, i innocently asked is RM4 for a patty or 2 patties? After all, what if i wanted 3 patties? Recognising the boss, he answered oh, for a pack! Wow i thought, what a steal, RM2 a patty, man
thats
a deal mate. Hold and behold it wasnt as direct as it seemed as i found myself
sweating
as i spied from the corner of my eye, the worker alerting the boss and whispering something that sounded like they were conspiring something against me.
"Boss, i think its RM4 a patty.." As i casually opened up my wallet to discover only RM10 and having them packed 4 patties, i dread the idea that i would have to for go those diamonds for not applying for a credit card.
It was as if something
striked
him, as he realised what a fool he was made out of but he gladly honoured the deal somehow.
Dont
ask me, i
aint
no magician and i
dont
exactly charm guys.
The burger patties were packed, undressed, cooked and forced to sleep in a bed of lettuce and squashed with a nice fried egg and a whole meal bun.
Last i knew, they fixed the sign and my burger patty will never be mine for RM2.
Darnit
!