People have said that i usually succumb to good food and they have every right to say that. Why? Because its sadly true. Infact, i look back at my reviews that i have done and majority of the food that i have eaten are all rather expensive. Feeling so not humble, i dug at my archives to see if there were more humble food that i ate before. True enough, i couldnt find any as most were still stuck in my handphone or so deep till i couldnt find any bright enough to blog about. Sigh, am i destined to be bankrupt because of food?
Thankfully i found something although still considered luxurious to many, it was definitely very cheap for what we had. For RM12 a bowl, i would like to introduce a bowl of Sang Har Mee. When i was told that we were going to eat Sang Har Mee, i imagined my egg gravy over my noodles then my gargantuan prawns to bite. Never in my mind did i imagine this below..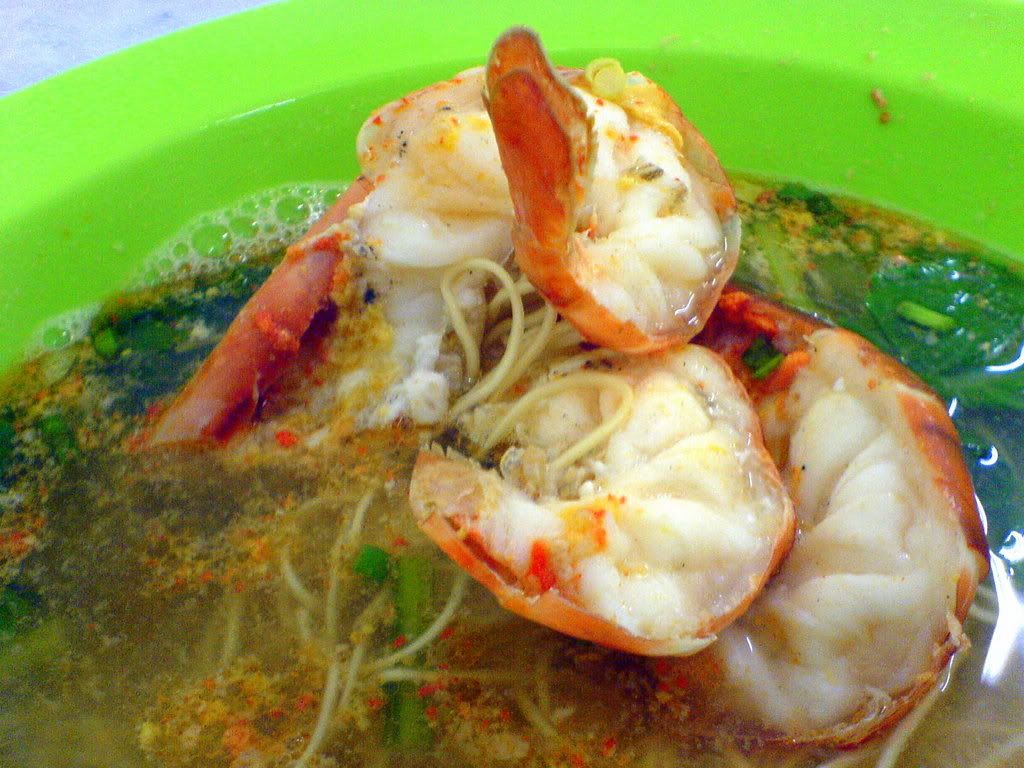 Fresh smaller sang har served with wanton mee in a broth that was richened by the prawn roe
The prawns gave a good bite and the wanton mee tasted quite springy. Address and contact details? I havent got a clue and i dont even remember the place.
Lesson learnt from this place? I need to eat my humble food and serve more humble food reviews..and make sure i get my details..Thats it for now, have a very good weekend guys!