Good things come to an end and its back to pictures taken with my hand phone camera. Now equipped with a DSLR, it isnt exactly an easy task for one to lug around to every single meal unless is a place that i never eaten before or reviewed before, so an impromptu drop by to this noodle place caught me by surprise. Thankfully for my hand phone, i still managed to snapped some reasonably visible photos and it will probably teach me a lesson to lug it everywhere i go.
Noodle House serves Pan Mee in about every single form you can think off, from Loh Mee style (dark and white), Curry Style, Soup and Dry..It was a challenge to just choose one that would suit your style.
Their signature dishes comes in the form of noodles in a dark loh mee soup as well as a white loh mee soup, perfect with a dash of black vinegar. Tastewise, it was pretty new to me as i would always eat my Pan Mee with clear soup. Did i hear someone ask me what is Pan Mee? Its basically a hand kneaded dough either eaten in pieces or gone through the process of a noodle cutter.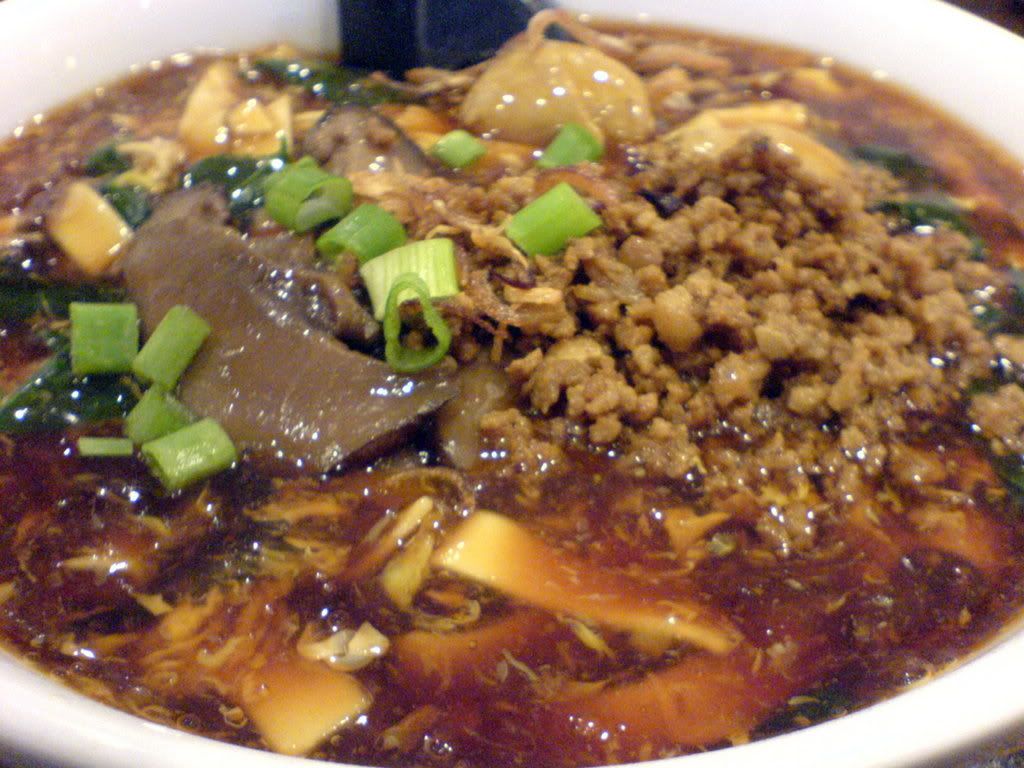 The dark eggy version with minced pork, mushrooms and meat balls..Perfect with vinegar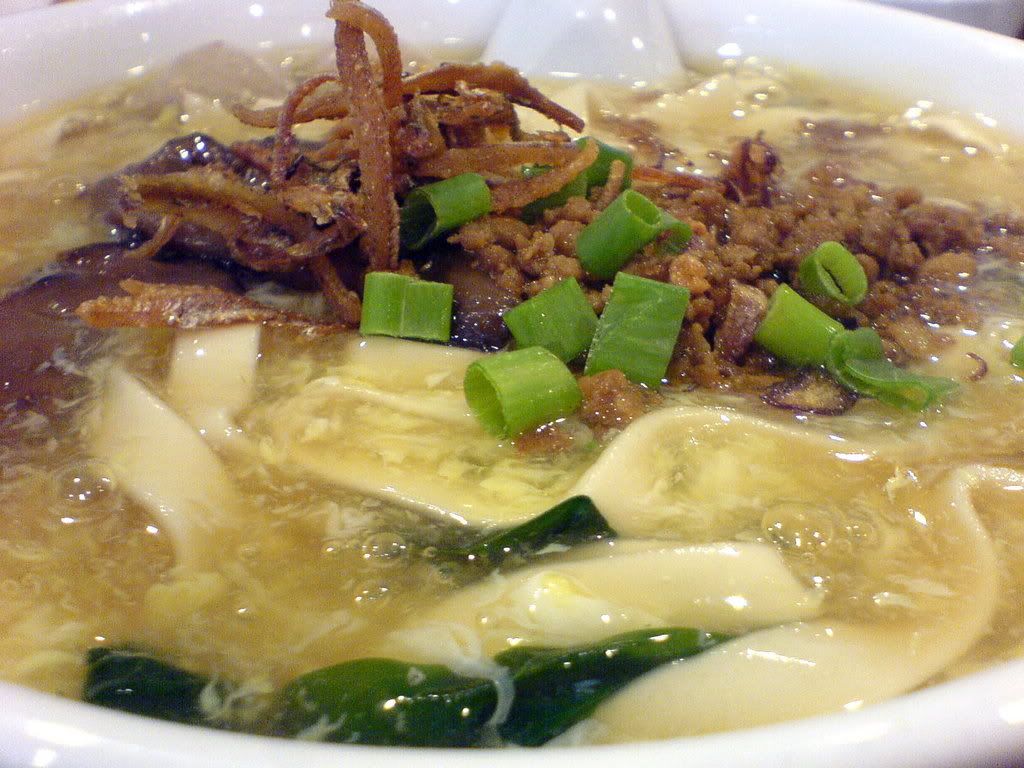 The lighter one, with the same soup base..Minus the dark soya sauce to be honest.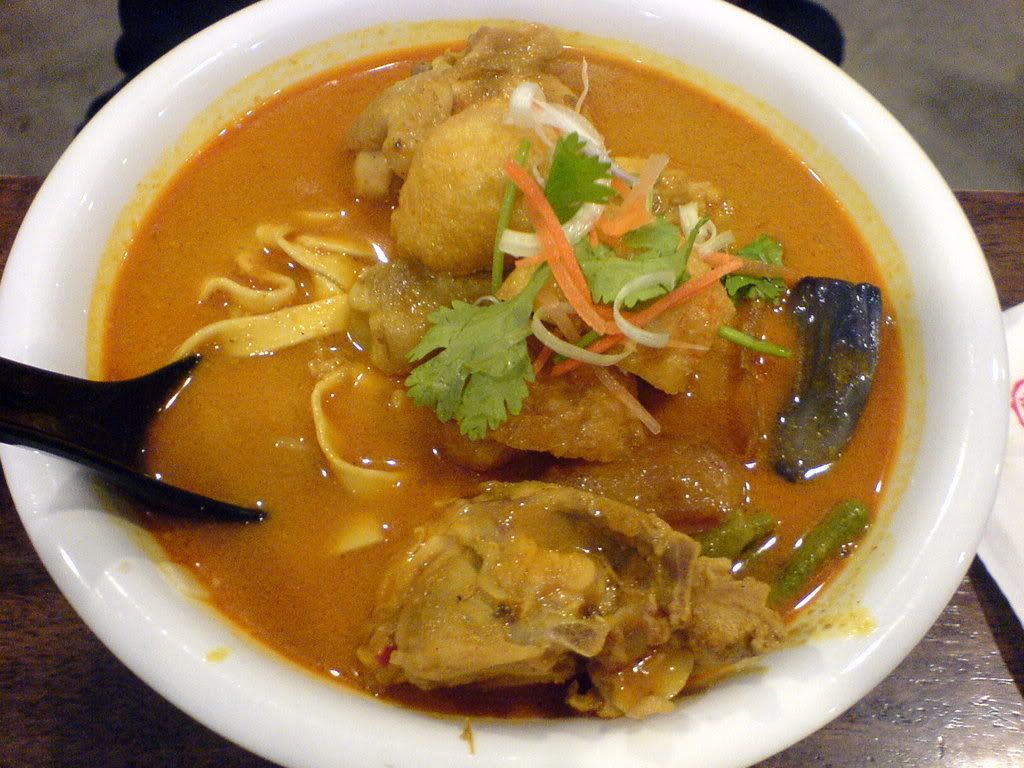 A not so common looking pan mee style, curry. Abit too salty but very tasty indeed..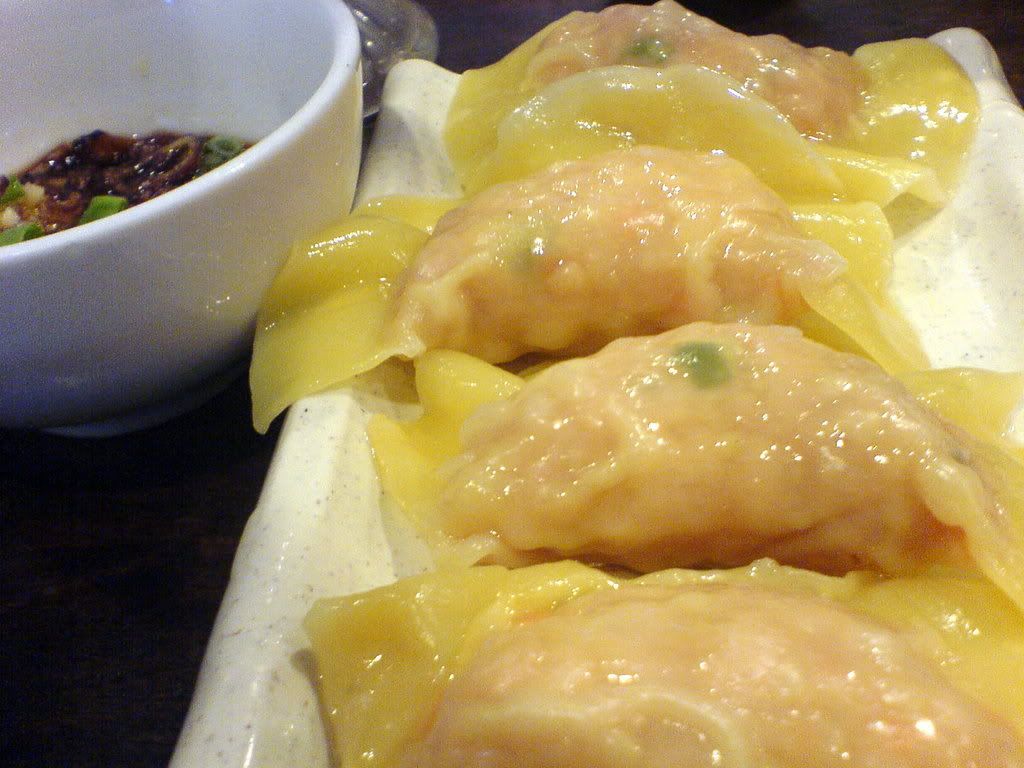 Not satisfied, we order their sui kao that appeared to be boiled but with no soup! The surprise came in the dip as it was vinegar with raw garlic which was very unique. Although the dumpling was disappointed because it tasted like fish paste even with the evident prawns used. Hmm..so refinement required.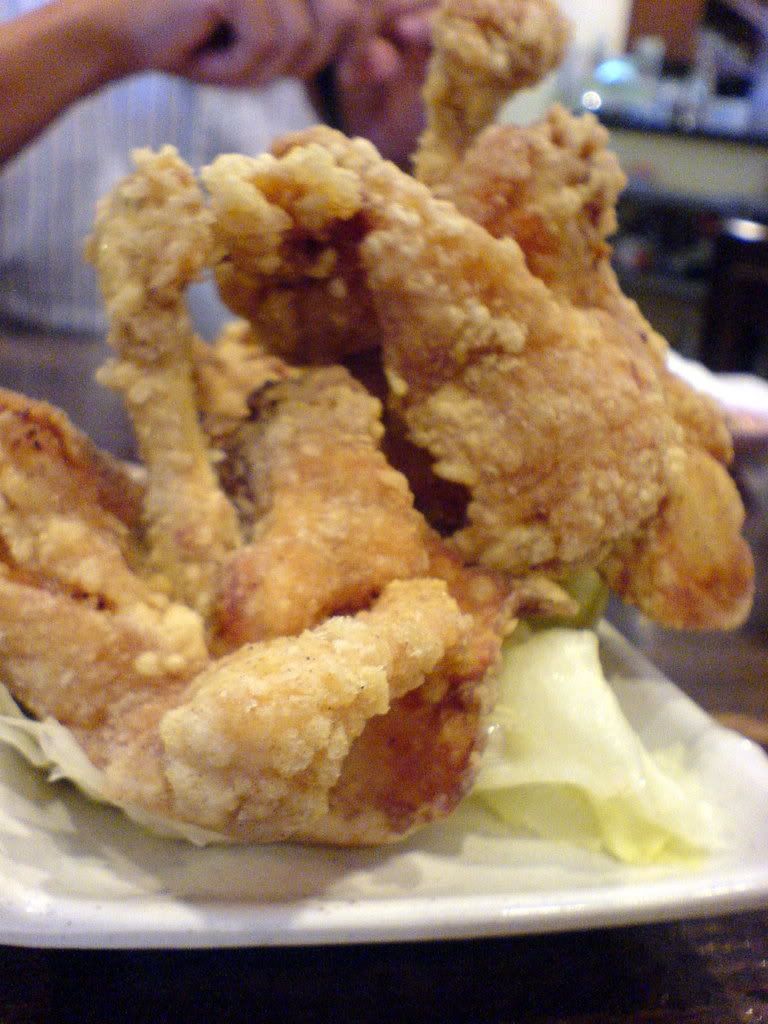 The last greedy item, the boxing chicken which was a huge butterflied chicken wing. The batter was on the thick side, but it being fried, who can refuse?
Address and contact details:

No.8G, Jalan Puteri 1/1, Bandar Puteri
47100, Puchong, Selangor
Tel:03-80618760 (very near the older Giant in the area)

Verdict: 3 stars out of 5 stars, You pay RM6.80 for a huge bowl of noodles which is a slight premium but with a more comfortable environment that honestly tastes quite value for money.