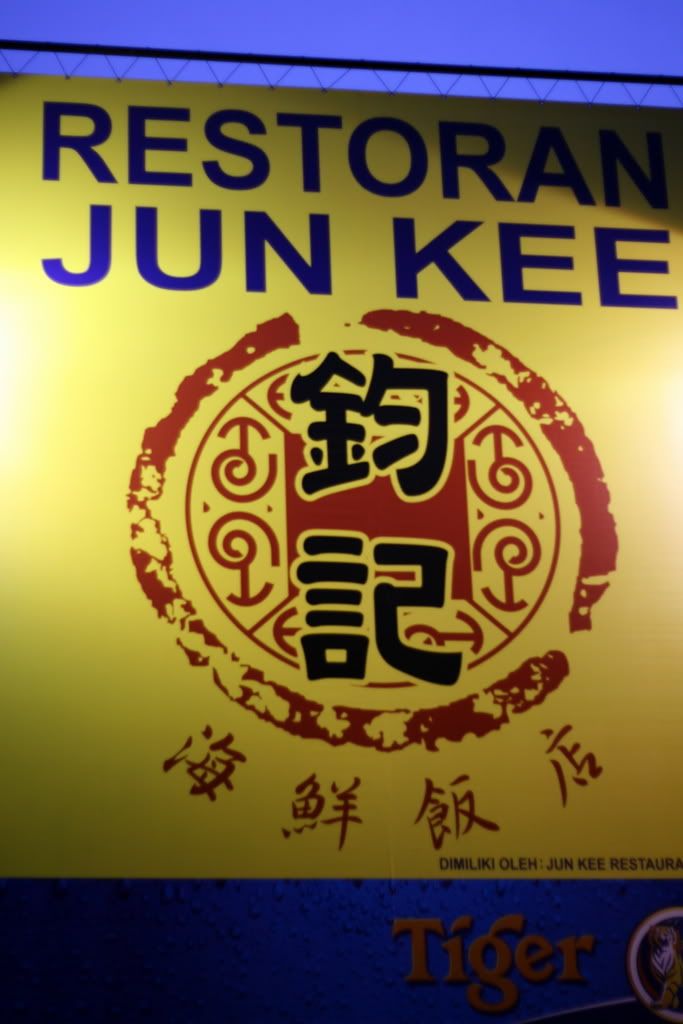 You would have thought my birthday must have been spent with my loved one but I can get very "homey" when i want to thus this year was a quiet celebration with my family in a humble restaurant that is barely five minutes drive away from my house. No grand celebration with a big ass cake with plenty of candles, no big party with lots of beer and laughing but just a quiet dinner with my parents while my girlfriend slogged away during her fortnightly classes during the night.
Going back to the restaurant, Jun Kee, a restaurant that started humbly as a "tai chow" restaurant that serves up your usual fish, chicken, pork and vegetables dishes and of course the compulsory carbs such as your fried noodles and rice. Although faced with plenty of consistency problems such as long waiting time and a drop in quality when it is crowded, it has expanded so rapidly in front of my eyes within years and surprisingly the quality has been better. Not only expanding in size, they have also ventured into serving more exotic seafood then your usual fish and prawns to geoduck, lobsters, eels, crabs and etc.
As a bonus since it is my birthday, we finally decided to order the geoduck. After all, reviews from various food bloggers and the fancy price tag got me poisoned into thinking that this weird looking piece of seafood is the ultimate thing i-have-yet-to-try. Alas, i could have not got any more disappointed to see an empty tank labelled "geoduck". Was this meant to be?
The waitress didnt disappoint when she suggested the Australian Lobster served sashimi style. My eyes lit and so did my sister as our eight eyes zoomed into my father eyes and he nodded. I guess our luck isnt that bad after all.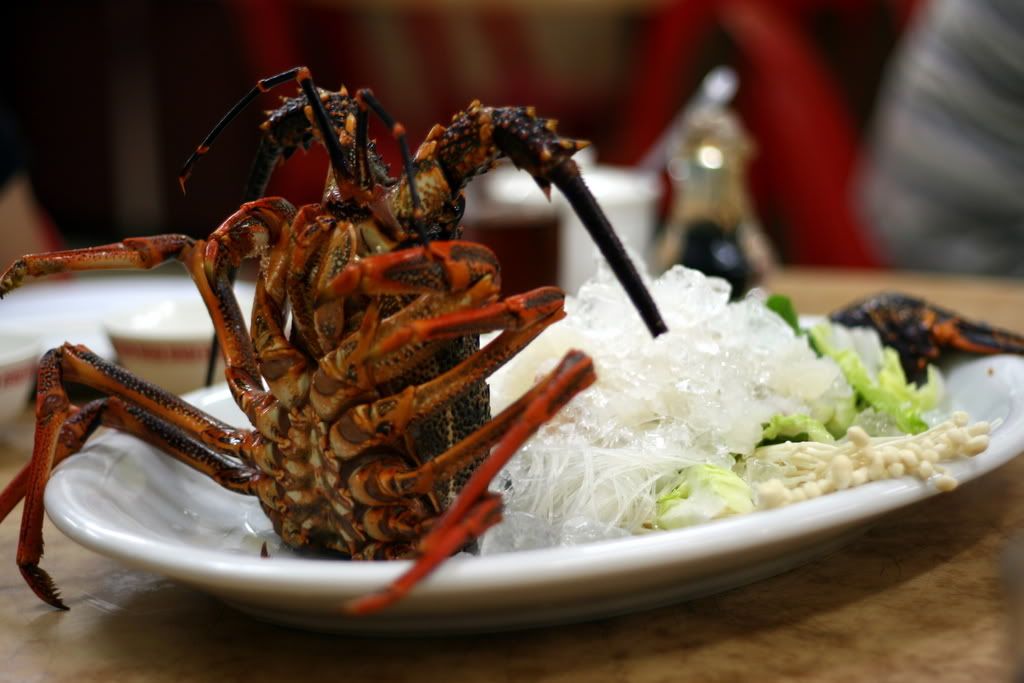 The impressive lobster sashimi. This was the first time i had such luxurious sashimi. All in all, there were less then 10 slices of meat that cost a grand total of RM258.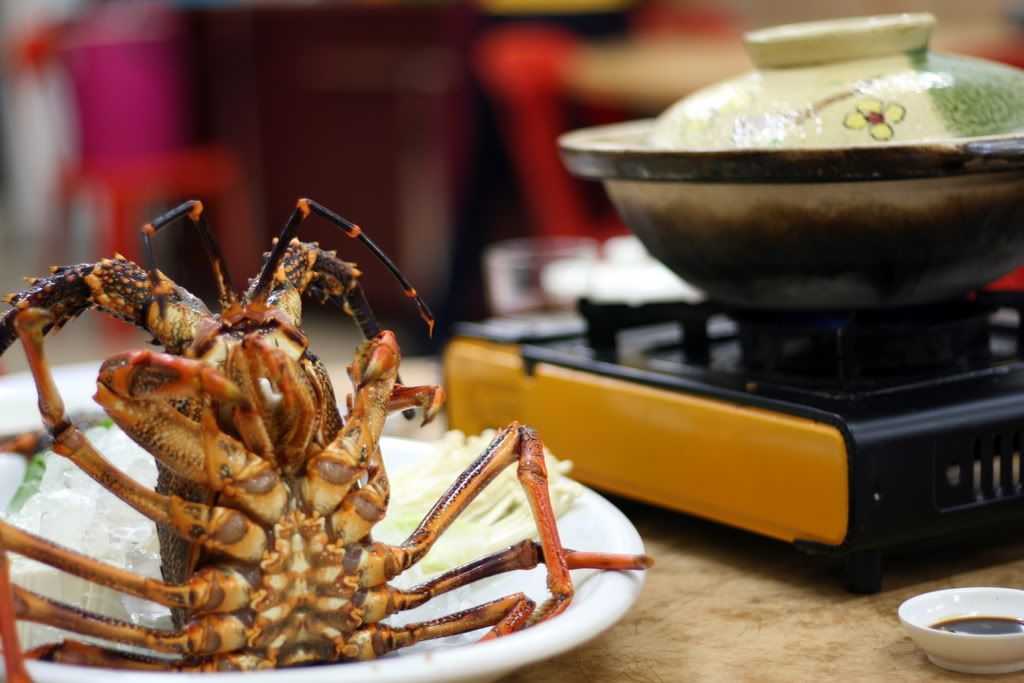 Just in case, those who didnt want to eat it raw, they could dip it into a pot of herbal soup along with some mushrooms and tofu. By the time we waited for the soup to boil due to the less then reliable stove, there were barely any pieces of meat left. But dont fret, the waitress came into the picture again and said, let me take the head back and chop it up, plenty of meat to go you know? I could only stare at her, giggling away at my unfinished adventure.
Boiling away, by the time we were done with the lobster, the soup was flavorful with fresh lobster and a complimenting herbal kick. We slurped it up to the last drop to show it was that good!
This dish seems to be a very famous dish among the chinese restaurants. The 2 variety Kai lan, fried crisp kai lan leaves with a stir fry kai lan stalks. This was well done although eating leaves that have been dehydrated by oil isnt exactly very health but the stalks made up for it.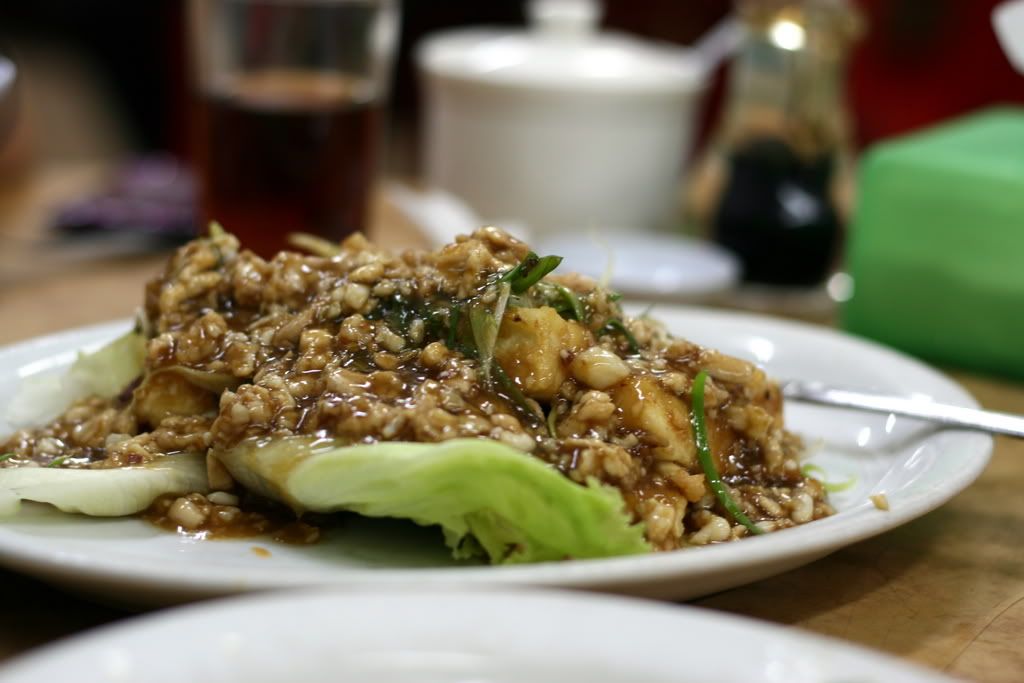 The tofu dish was surprisingly refreshing. Fried tofu (not the japanese filled with preservative ones) with a generous amount of pork,chicken and squid pieces in a sauce that most probably came from an oyster sauce base.)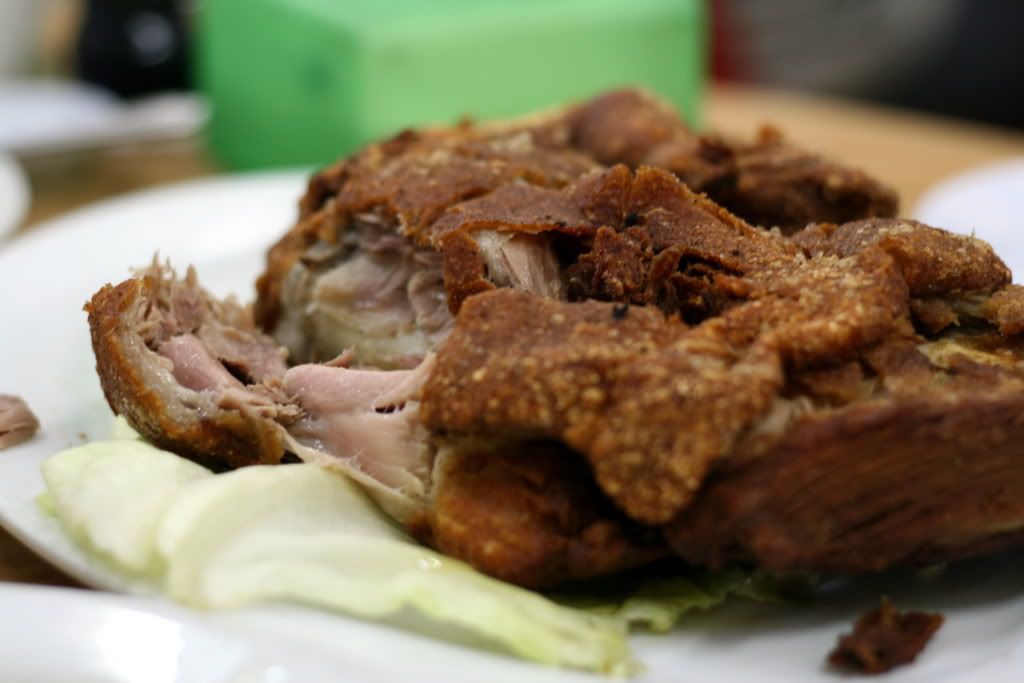 Although i have been having an overdose of pork, i couldnt resist as i saw that they serve the pork trotters on the wall. This was a marvelous dish that was done perfectly with a slightly sweet and spicy sauce. The skin was beyond crispy and the meat was tender. As i digged into it with my fingers, i had no problem tearing out the fingers/toes to lick it all up. Even though now that i am writing about it, i am having second thoughts about licking up the fingers. Back to the trotters, a must order if you are looking for a pork dish to order.
Address and contact details
Jun Kee Restaurant
30, Jalan Midah 1,
Taman Midah,
Cheras,
56000 Kuala Lumpur.
Tel: 03-91335142
Rating: 3.5 stars out of 5 stars. A down to earth restaurant that you can choose to eat simple dishes or try your luck with the exotic items that are wading in the fish tanks. Now expanded to two floors, it can still get quite slow at times when it is crowded.