Long Dan or also known as estuary garoupa is the highlight of this place.. This fish varies from many metres to many kgs and is a well sought after fish..although some tell me that this fish used to be one of the cheapest fish around..with skin that resembles sea cucumber and meat that is rather rough but chewy.. my dad took us to this place due to his cravings for this fish..
Bearing in mind, this review is done using my poor handphone camera, i am so tempted to not just do my backdated ones haha and just start from scratch..but well i dont have any food pictures in my Canon at the moment..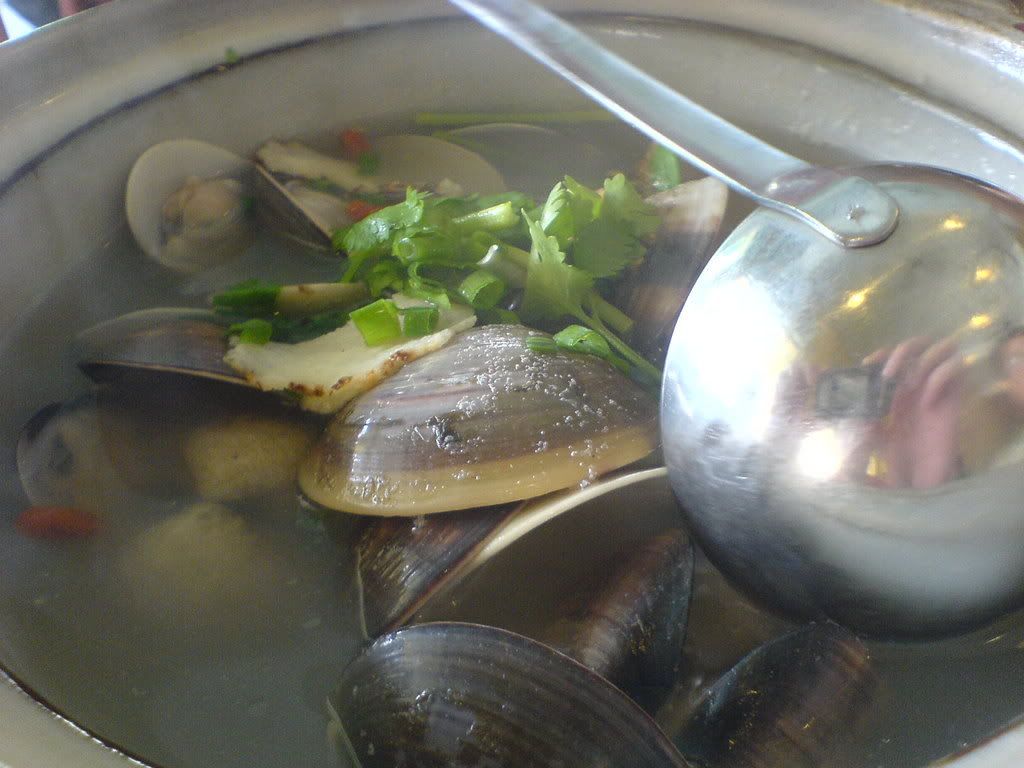 Starting off with Claypot Clams.. the soup was very sweet and heavy in ginger and rice wine..whereas the la la were definitely at least 3 times as huge as your normal ones around.. this was a very good dish..but little did i know this was the beginning of the many similar yet delicious soups i was going to have..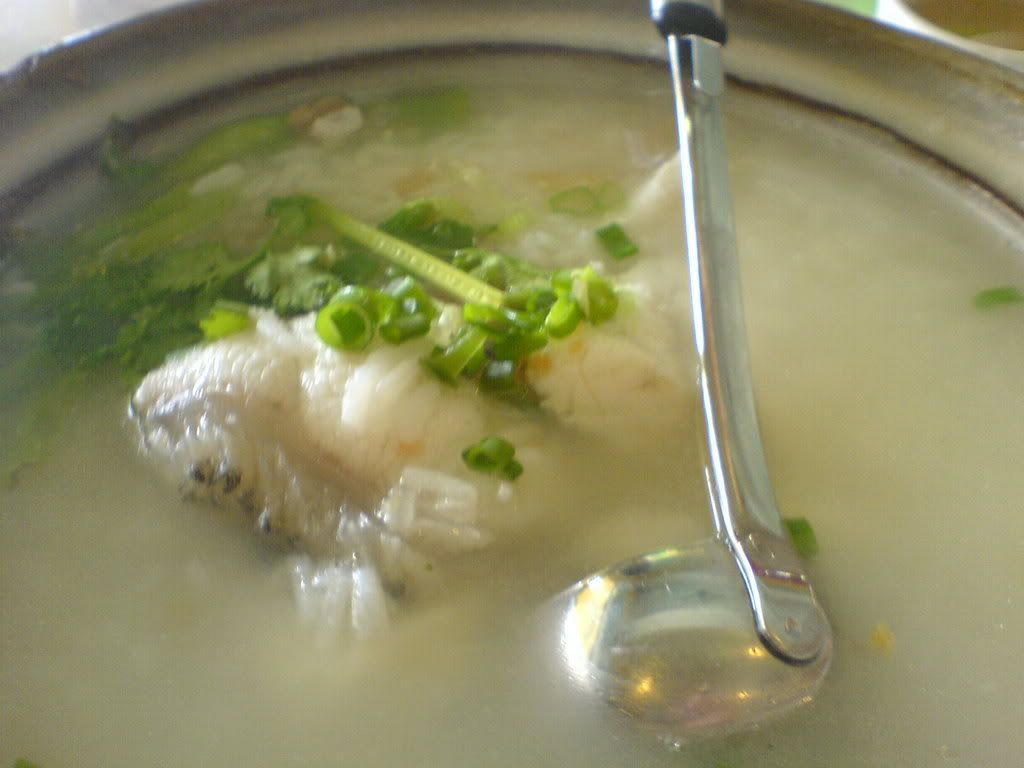 The Estuary Garoupa Teo Cheow Porridge.. The rice was a welcome to the dishes that i was suppose to have..as the serves of fish wasnt exactly alot and the only abundant thing around was soup to fill me up.. The soup stock that they use was full of flavour and for once i didnt mind the way the porridge was...virtually soft rice and soup..
The bouncy fish balls were next..Again more soup..but the fish balls were a joy especially to the small kids as it was chewy and tasted fresh..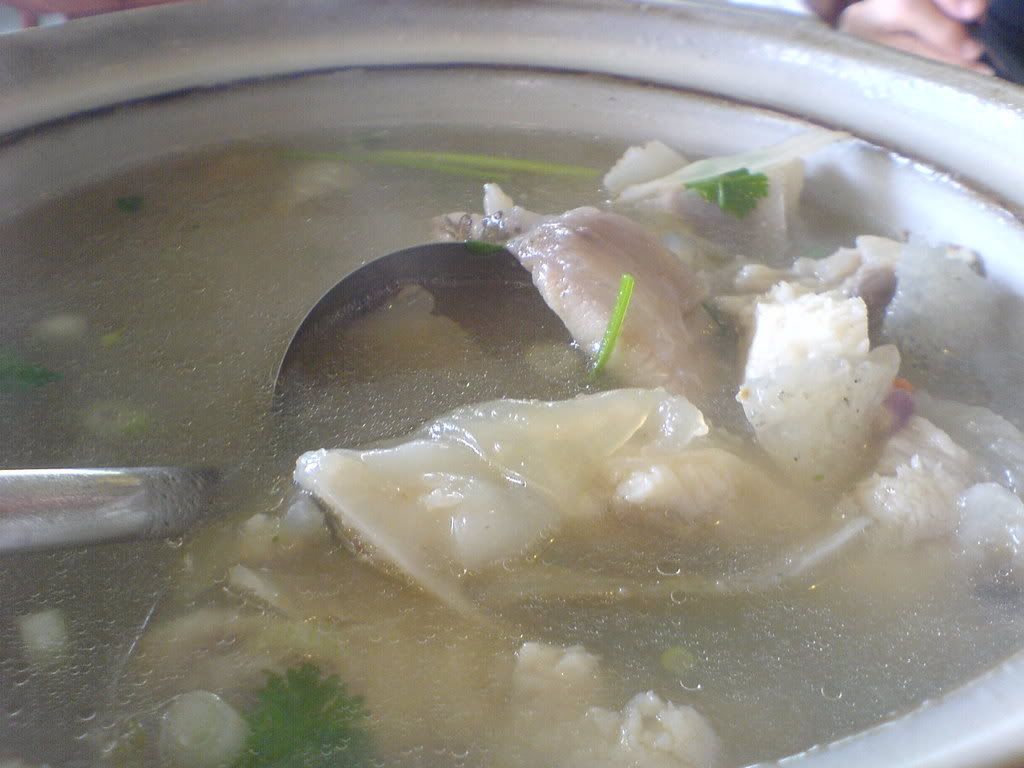 The claypot Estuary Garoupa fish head was next..the soup similar to the Clams but was more herbal like.. Being the head..there was little meat, cartilage and bones..not cheap..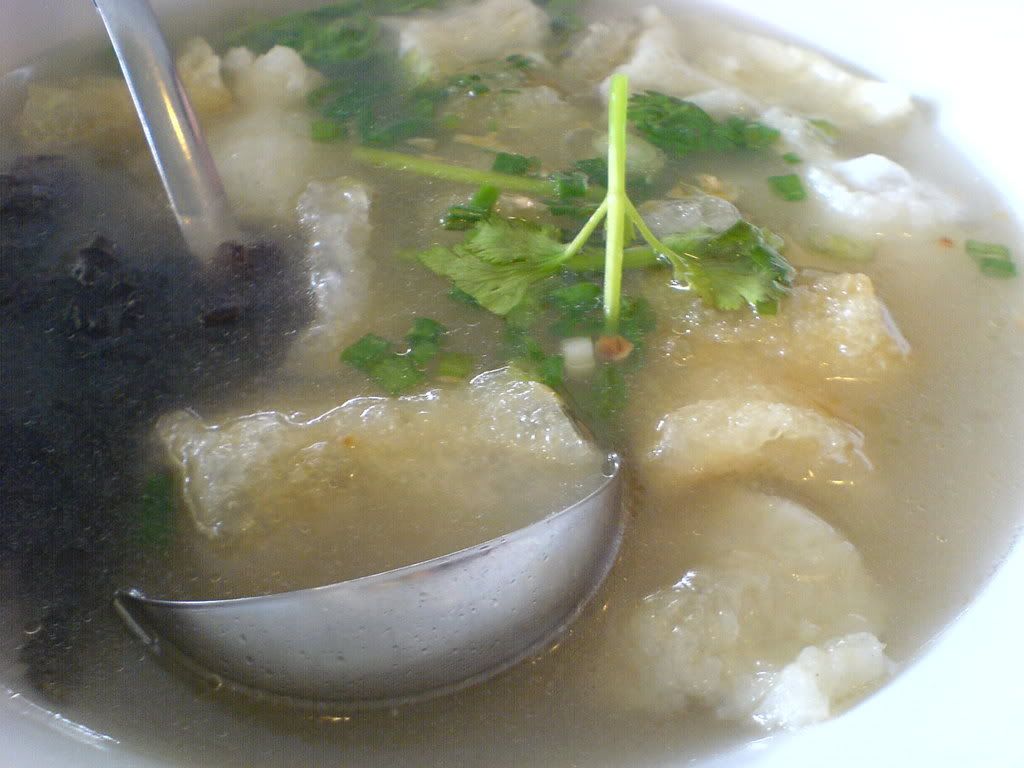 Fish Maw was a last minute addition since my mother enjoys it..Or is this fish bladder? Again not many pieces but very enjoyable..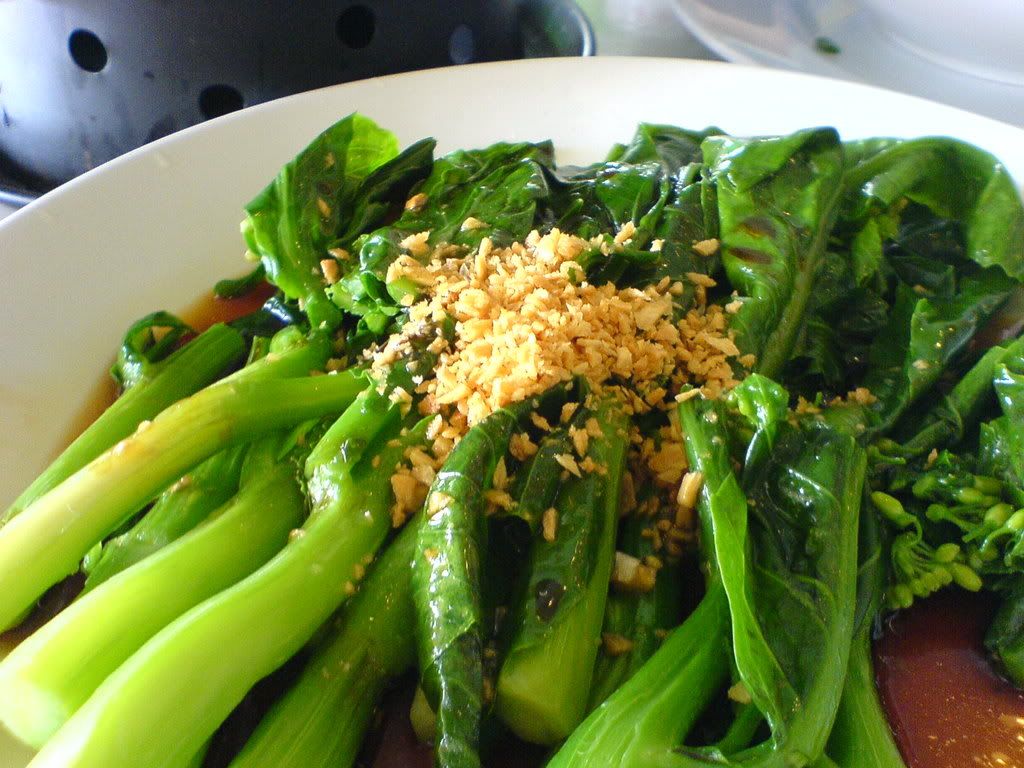 The only dish with no soup...again a very healthy plate of vegetables
Basically this place cooks up different parts of the fish..from the head to the tail.. Cooking styles doesnt really varies with their strengths in the soup base they use to cook the fish and various seafood.. A very healthy meal with barely any oil involved and i loved it..They also do noodles, and i think i probably need one bowl myself because i found myself calling hungry after 2-3 hours later after i digested all my soup.. The price of each dish ranges from RM15-80.
A healthy 8 out of 10.. being a chinese restaurant i didnt see any pork..but with the rice wine used i doubt it is halal..
Address and contact details:
21G, Jalan Bandar 14,
Pusat Bandar Puchong, 47100 Puchong,
Selangor Darul Ehsan
Tel: 03-58823287
Fax: 03-58823187