An area that is often visited when we are sick of the food available within a walking distance of 200 metres of our building, lies in Segambut. What you will find here is endless, from s
eafood noodles
to Bak Kut Teh. Talking about Bak Kut Teh, this is the place we often visit.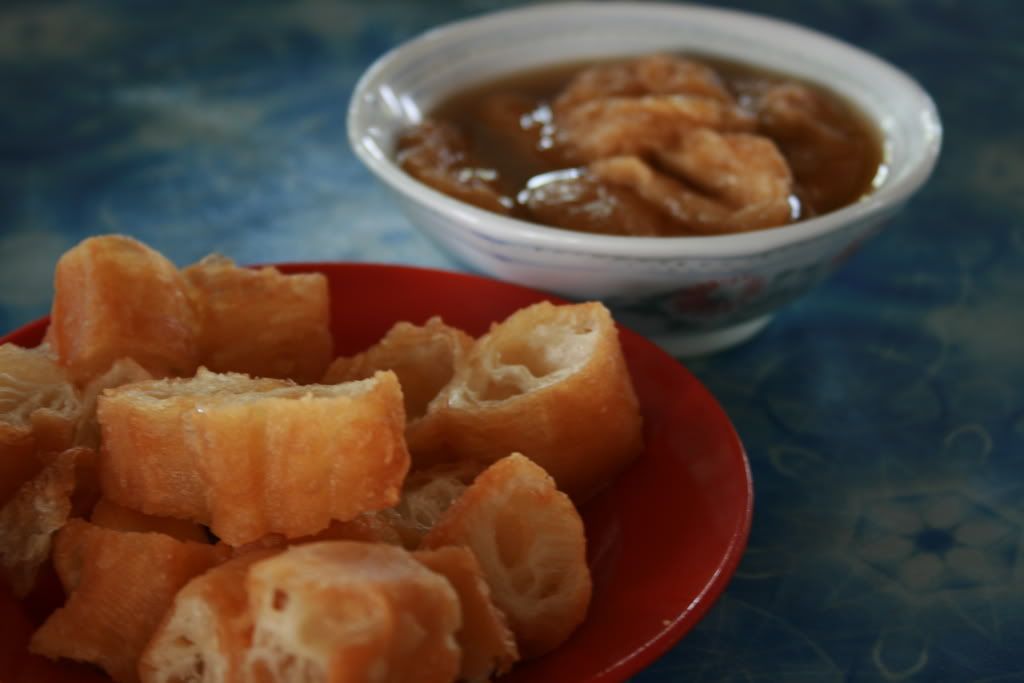 Confused with his own identity and not knowing whether he belonged to the original town of Klang or repackaged as the KL version, the bak kut teh is like i said, confused. Far away from its distant cousin strong herbal taste but yet again too mild to fit into the KL category, i feel the bak kut teh is very mild for me or maybe i have been having too much Klang bak kut teh, but thats just me. The meat they use though is exactly how you want it, lean is lean and fat is fat unlike places whereby the boss nods at you but when turn behind your back, he/she cuts up all the fatty and unwanted pieces and throws it all in your pot.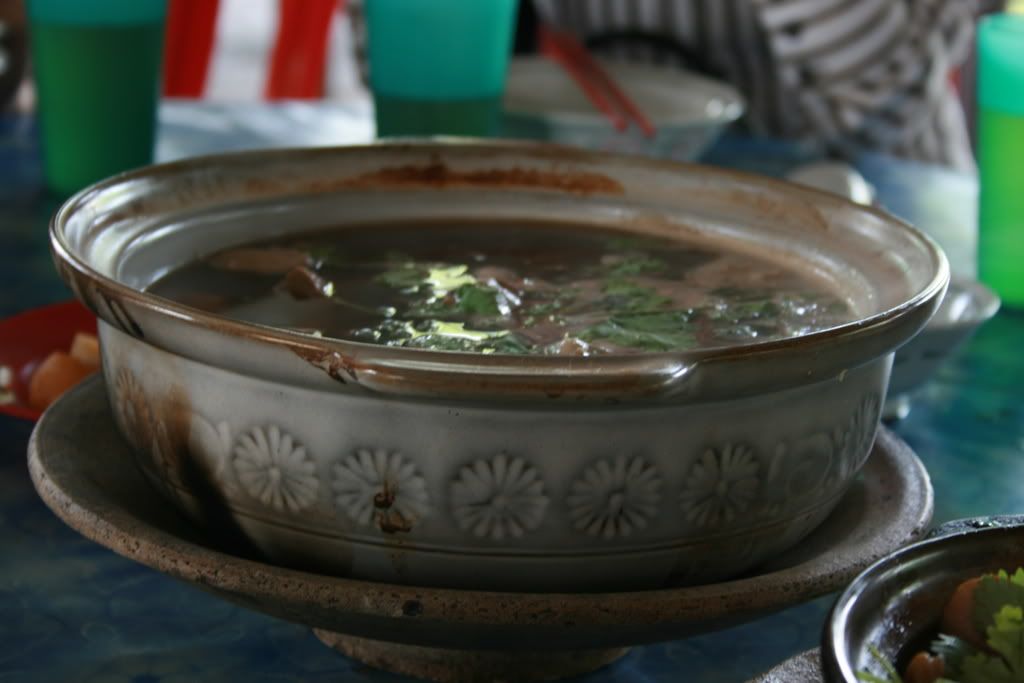 In addition, they also serve a totally mutated version of the original soup bak kut teh called the dry bak kut teh. In a rendition whereby all the sauce seemed to have dried up to a flavourful pork stew with dried chillis, this is a far cry better then its originator. The thick sauce accompanied by lots of self input of fresh raw garlic puts the soup version to shame and untouched.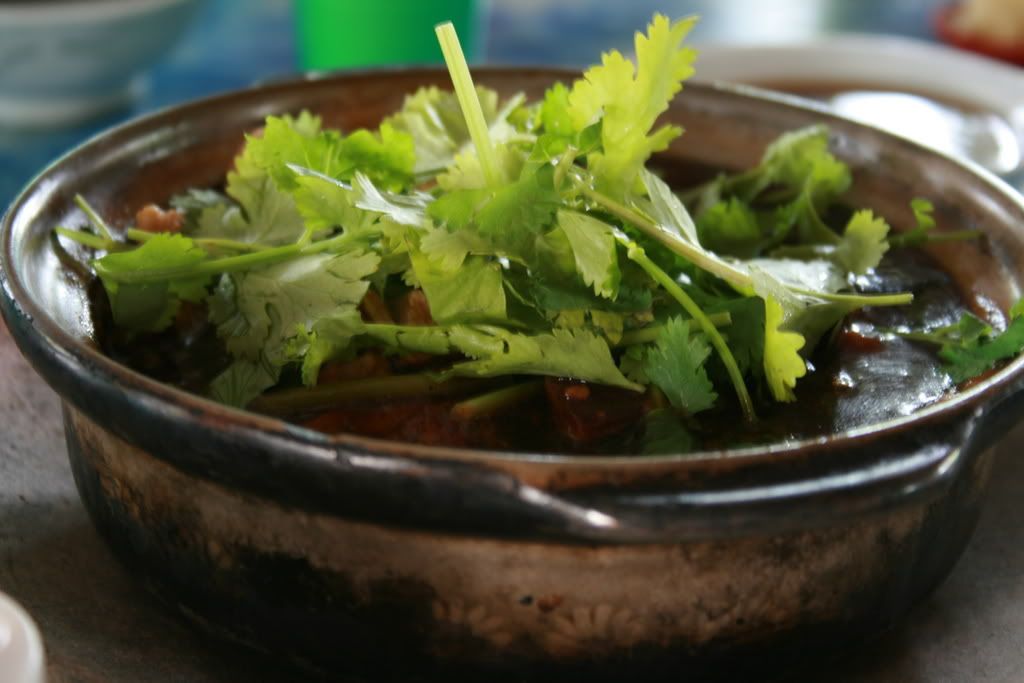 When you think i will end at the 2 pots, this is just the beginning. This restaurant is a jack of all trades and serves up a monster of a porridge, the dried oyster pork rib peanut porridge, what a mouthful indeed. Dished up fresh, this mega pot of porridge takes at least half an hour, so do call in advance. They do not skim on the ingredients as you will see small whole pieces of dried scallops and chunks of dried oysters in the bubbling pot. A must try, i dare say.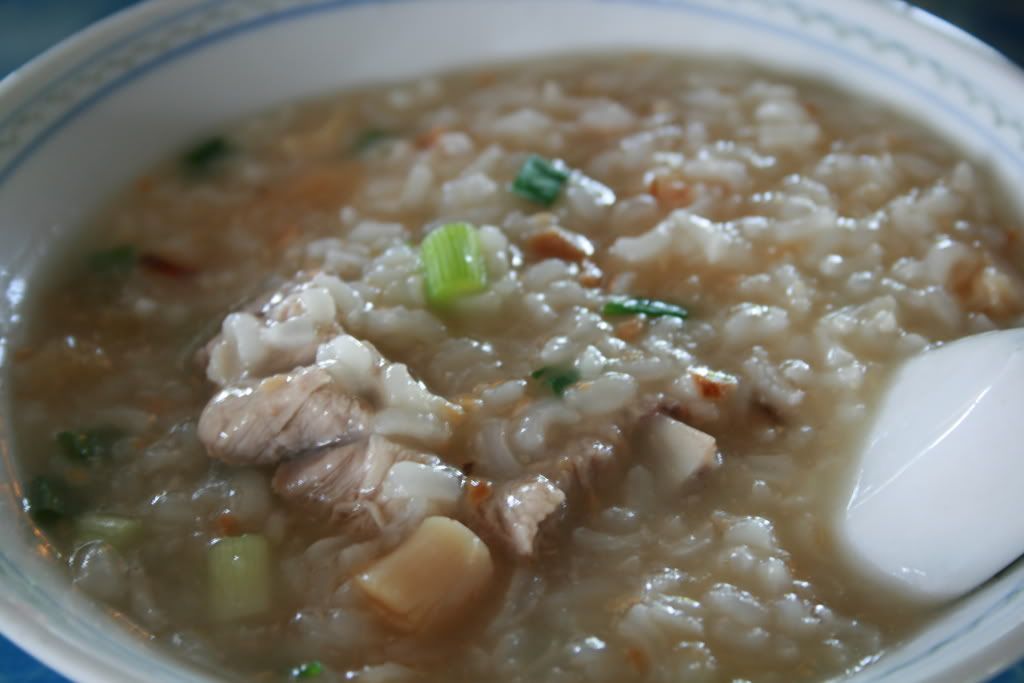 Overall taking into consideration that the food in our area can get a bit monotonous, the rating for this place at least gets a 7 out of 10 for serving us a Jeckyll and Hyde bak kut teh and a monster pot of porridge. Price i hear? RM15 a person should do the trick.

Address and contact details:


Best way to know where this is? Give them a call. I am hopeless with the directions here because i am always blindfolded here *just kidding*.. Its meant to be just around the corner of the BMW Service Centre in Segambut in a secluded area.