I have never been able to physically walk to this particular shop to see how it churns out wonders like this ever..Its a fact but its another fact altogether about trying it.. Being friends with so many people, chances are bigger then it appearing on my bedside.. So on two separate occasions, i managed to try what some call it the next big thing after Krispy Kremes..
The Big Apple Donuts arent exactly very huge, infact there are more gentlemen size as compared to the hunky Dunkin' Donuts and of course not as infectious as Krispy Kremes.. So what you get is something in the middle, a small sized donut which is easier to hold, the donut is softer to bite through and you got creativity in the forms of flavours and colours..
So when i got the chance to try it the 2nd time at my friend's place, it was a perfect time to practice my non-existent photography skills..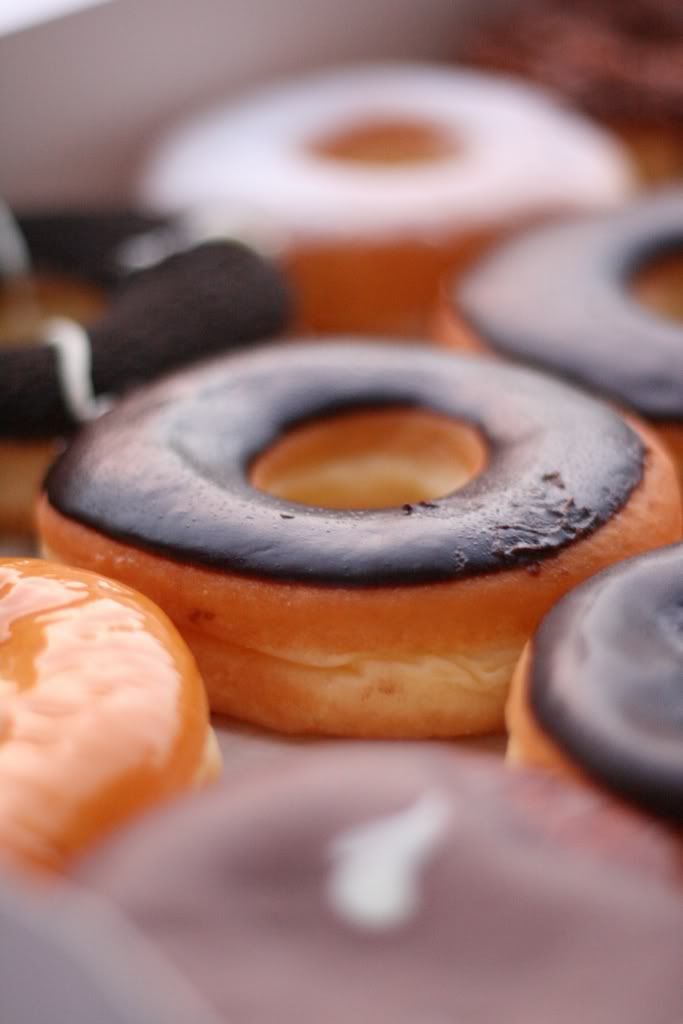 Donuts everywhere!!.. I was tempted to re-arrange up the whole box, but after all i was a guest..and i didnt exactly buy this box..so...
Now if you are wondering, why some donuts are blur, its because its on purpose!.. Although i have yet come across any hate fans, i dont want to see comments like "how come i cant see what donuts is on the top left hand corner?" or "its quite blur la, is this what your camera can only do?"..
The address and contact details:
Big Apple Donuts and Coffee
Lot G72A, Ground Floor,
The Street
Western Courtyard
The Curve
Mutiara Damansara

Tel: 03-77264250

Last i heard, a dozen goes for RM17 or RM2 a piece..which is a decent snack that Holmer Simpson can only dream of, an ok 7.4 out of 10..

Have a good monday guys!