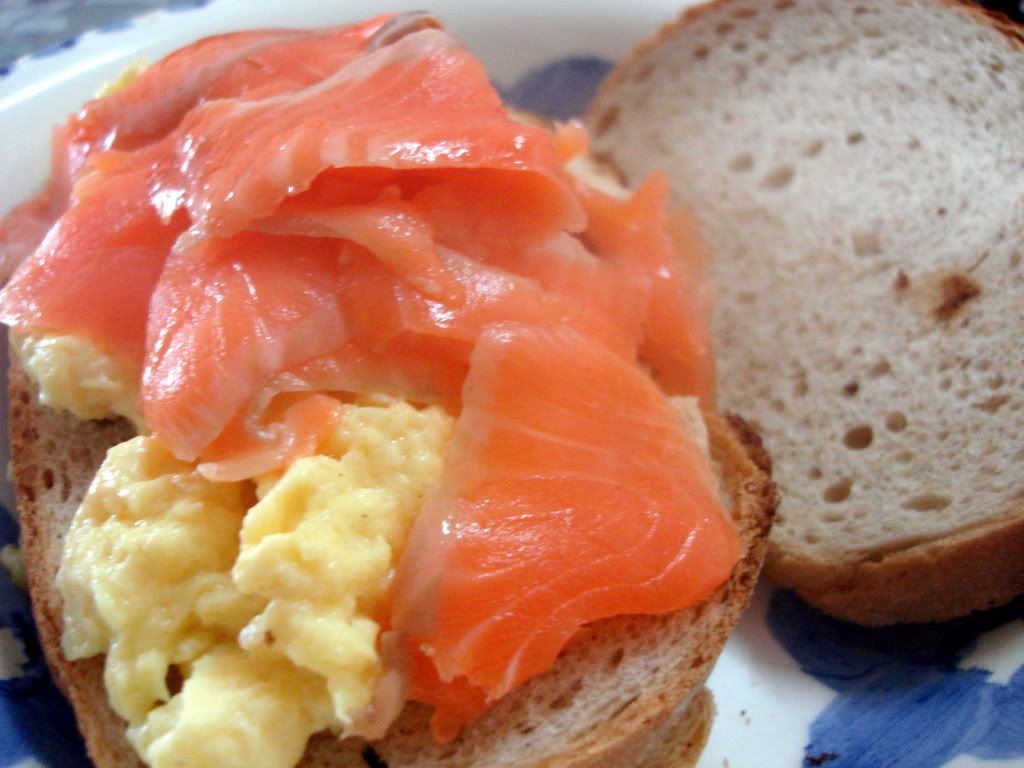 I couldnt take the niggling pain from my back and the next natural thing was to see a doctor and get MC. The doctor diagnosed stress muscles between the hip and the backbone although recently i have been getting scared with the story of how back pain relates to liver cancer. Maybe i am scaring myself, but i am seriously contemplating on doing a full body medical checkup.
So what do you do when you wake up and find you have nothing to eat? You naturally cook, and since it has been ages i stepped into the kitchen at 6am to make my sandwiches or my protein boost aka pan fry chicken breasts, i was abit puzzled about what to dish out to myself.
As you guessed it from the title and the picture above, i made scramble eggs and with the smoked salmon i managed to sneak into the family grocery trolley hehe..RM20 saved..phew..
I think this is one of the easiest dish to cook but one of the hardest to master, making sure all the eggs are sufficiently cook without getting hard and retaining moisture at the same time.. Being rusty, my eggs were more on the cooked side rather on the runny side..but somehow it wasnt very fluffy and instead felt very heavy.. Dear Master Chefs..help me out ok?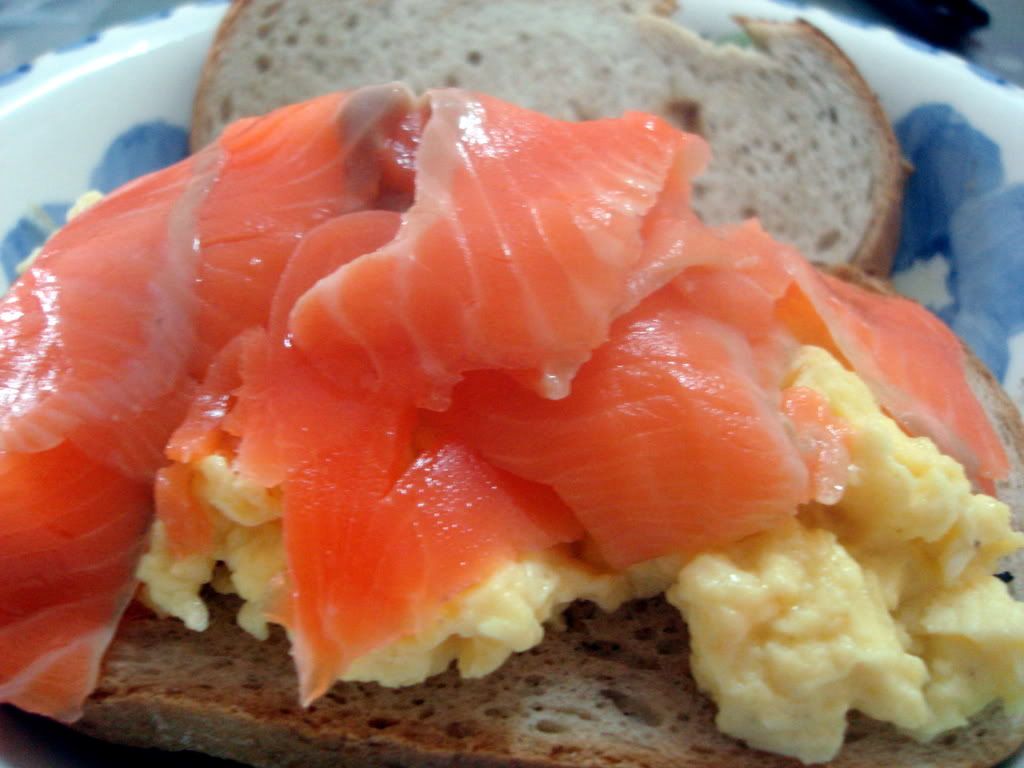 Doesnt this look scrumptious?? It is hehe..