Prior before discovering Neroteca at my post below, my first stop was actually in Palate Palette two days ago. A place that i have problems pronouncing although i have been told its meant to be pronounced the same way but in a different spelling. Let me know what you think?
Stepping into this colourful place, which goes along the same concept of the 1st Marmalade shop in Mont Kiara of colourful decor and makes look like a kiddy area to play around but at the same time catered to the adults..or some say "the young people"..
Set Lunches comes with a selection of entrees, main courses and a drink for RM 20++.. Add another RM 5 for a dessert. A deal? Well some say Max! Kitchen might do a good job, but i, unlike Precious Pea i dont have the luxury of getting extra yabbies and lamb loin so i have yet so i thought i will leave Max! alone until i have loaded my wallet with enough money for that feast.
Starting off with what looked like a hard piece of bread, the inside was actually as soft as my pillow..which is very soft if you think about it.. and the garlic butter was a gem..i think garlic goes a long way to making your bread tastes so good..just look at the dip i had in Neroteca..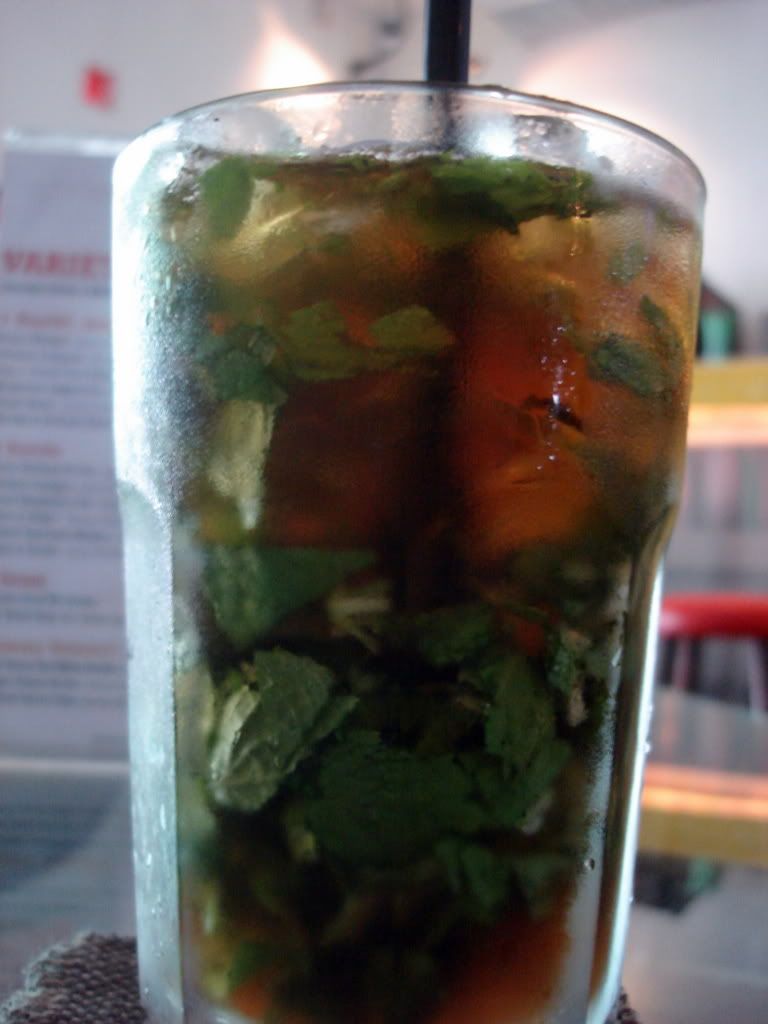 Then came a drink that you can order from the menu as long as its below RM9.. I choose the Mint Tea and never regretted..lots of mint leaves made this a very refreshing drink..
Starting off with a mushroom cappuccino.. if you look afar you would probably sip it like a normal cup of coffee..but beyond the foam was a rich non cream mushroom soup that was just nice..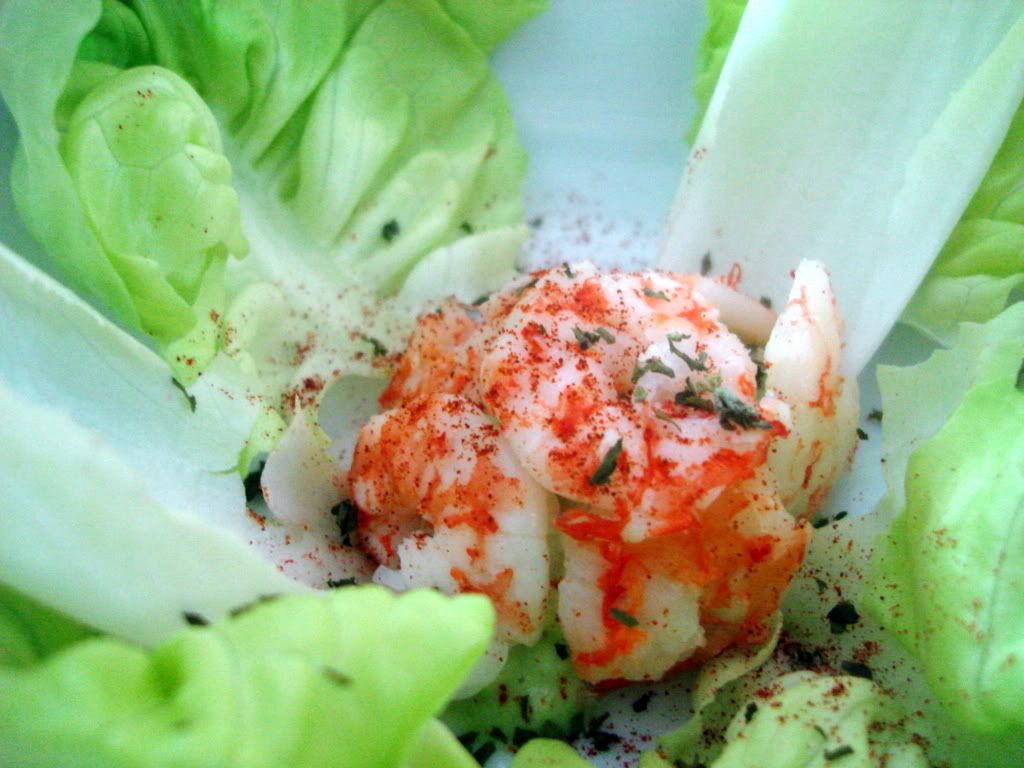 The speciality salad, the prawns and avocado salad..creamy and yummy accompanied wit the lettuce leaves..A tad small but sufficient as a starter i presume..
My oxtail sheppards pie..i was expecting some bones sticking out..but i unearthed the garlic mash to find delightful pieces of oxtail meat and topped up with the gravy..it was serious comfort food..just that was a tad oily towards the bottom..
The Japanese Curry Chicken Pie..the sauce had all the tastes of a curry but lacked or more like actually missing the kick of chilli..its as if you are eating curry but not eating curry..its not exactly deja vu but more on the verge of frustration..the idea of the puff on top seemed like a tacky idea rather then showing off creativity..
Add RM 5 ++, i took their signature dessert, the Green Tea Mille Feuille.. The Green Tea cream was sparsely pinched here and there on sheets of pastry that was hard to identify but very addictive until we ordered another one.. we were told to take no mercy on the dessert and mashed everything up..true enough it was awesome!..
Every start has an end..it was a very enjoyable lunch with a relaxing ambience.. abit kiddish that might spark some old memories of a kid running around the playground..i almost felt like a kid trapped in a big body.. having remote thoughts of going back to study..sigh..i will keep that for later.. A respectable 8 out of 10, a mixture of ok food and a comfortable ambience..but hell of a time trying to find parking space and the construction next door does more bad then anything else..
Address and contact details:
21 Jalan Mesui, Off Jalan Nagasari
50200 Kuala Lumpur Malaysia
Tel: 03-21422148
Fax: 03-21432148
www.palatepalette.com