My biological clock is slowly rewinding backwards, after that awesome dinner, lets go back to lunch.. So what did we do during lunch? Well of course visit our favourite cake shop where they store plenty of evil goodies haha.. That beautiful and hot Saturday afternoon was of course "Just Heavenly" opening where we were invited for some miniature goodies and of course a chance to mingle around the floggers..dropping by earlier then expected, we of course popped in to have a coffee and decided to commit some sins..no dirty thinking please, people..i am talking about cakes! Cakes and cameras gets along very well..so here you go..presenting some cakes and camwhoring!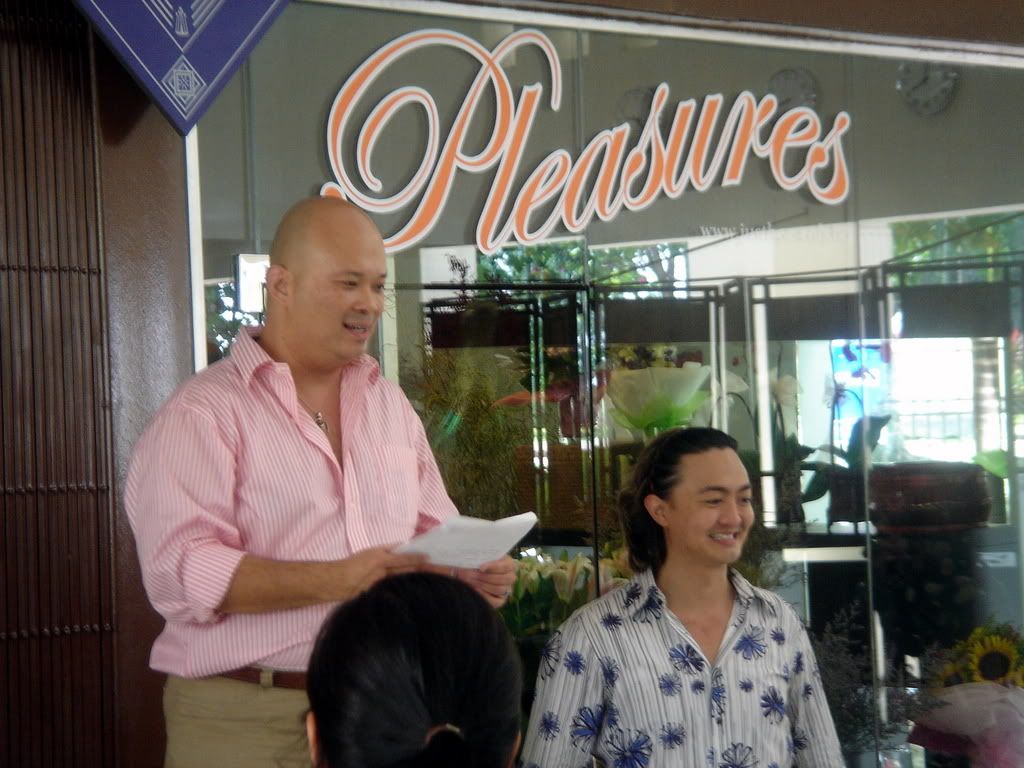 Our dear Nigel and Allan, brilliant people with a success story.. Congratulations! To Nigel, the first person to call me a babe on the phone other then my girlfriend and Allan, another very jovial and pleasant fellow to talk to, best of luck in whatever you guys decide to venture and lots of success!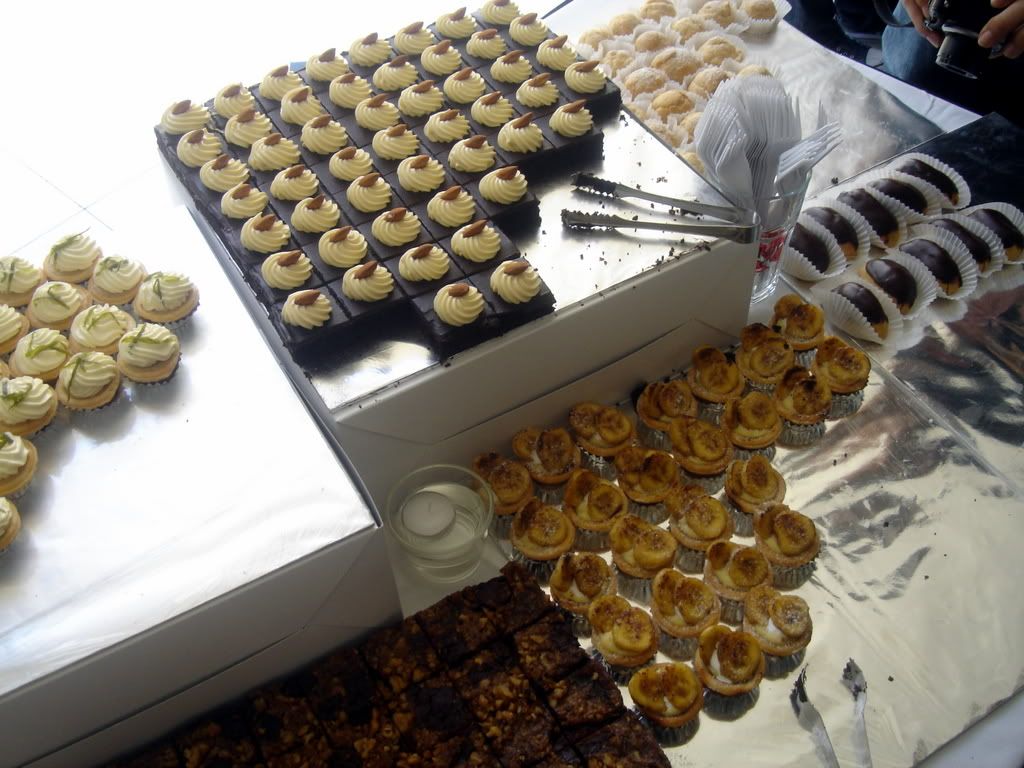 If only all their goodies were so small in size, my pants wouldnt be tight ever so often..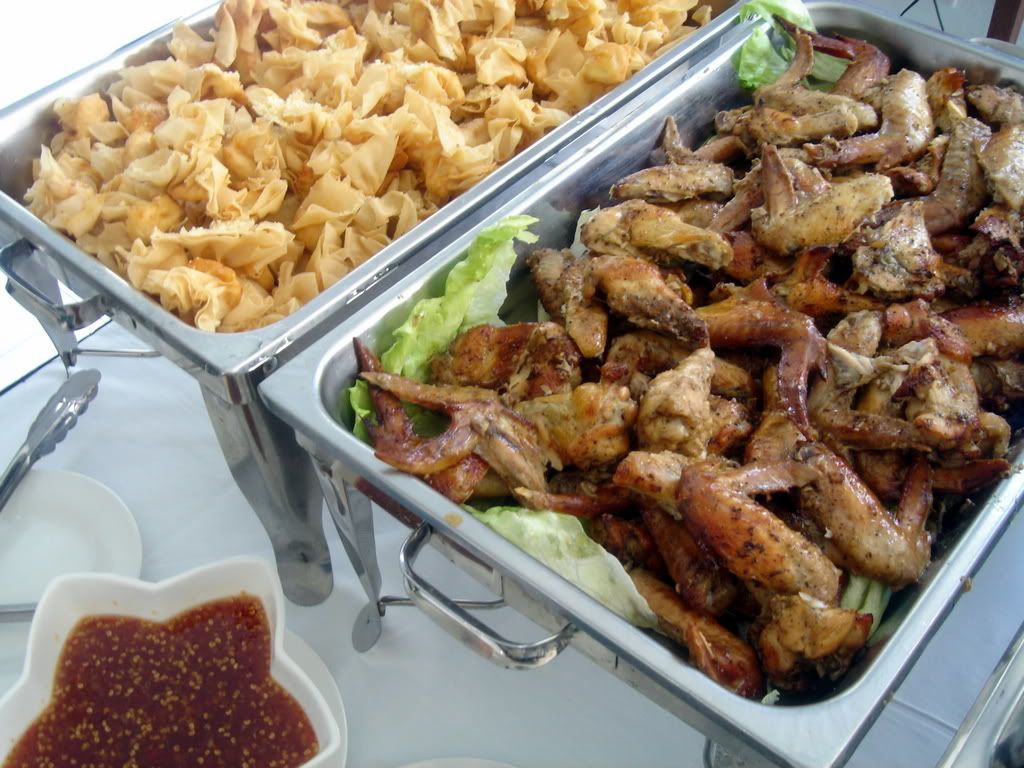 I had no more space to fill up these goodies, unless i doggie bag of course..but it was Max! that night..control myself control myself..
Well prior to that, i present to you more pictures of my other half..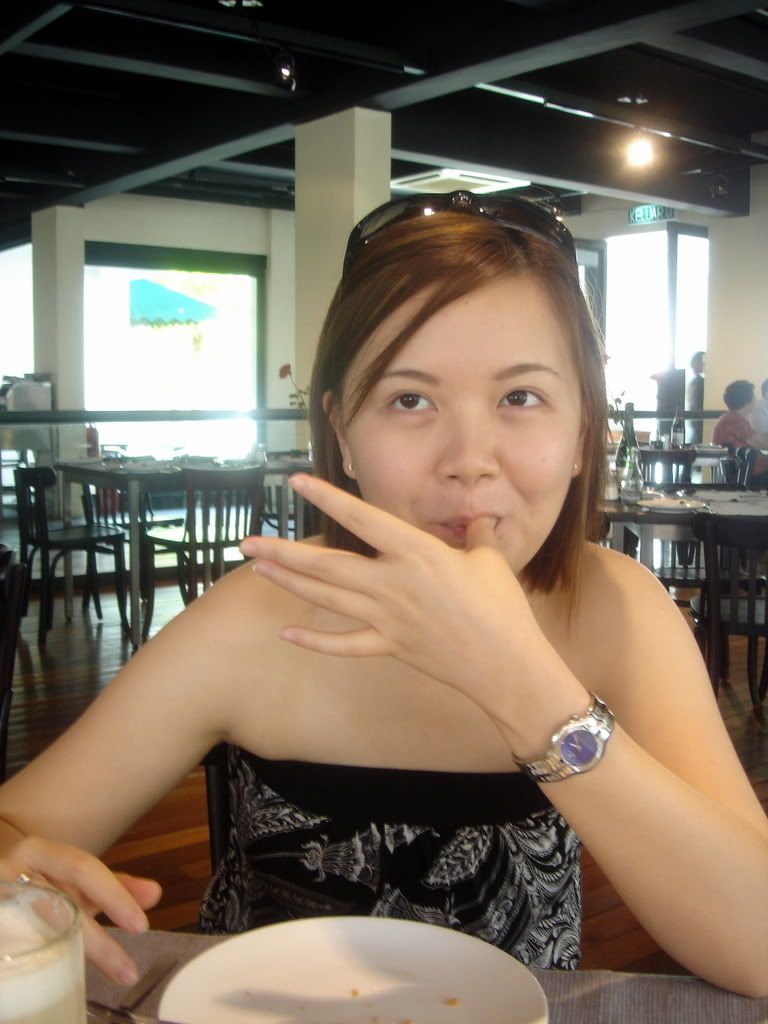 See how cakes can give you that natural high feeling..?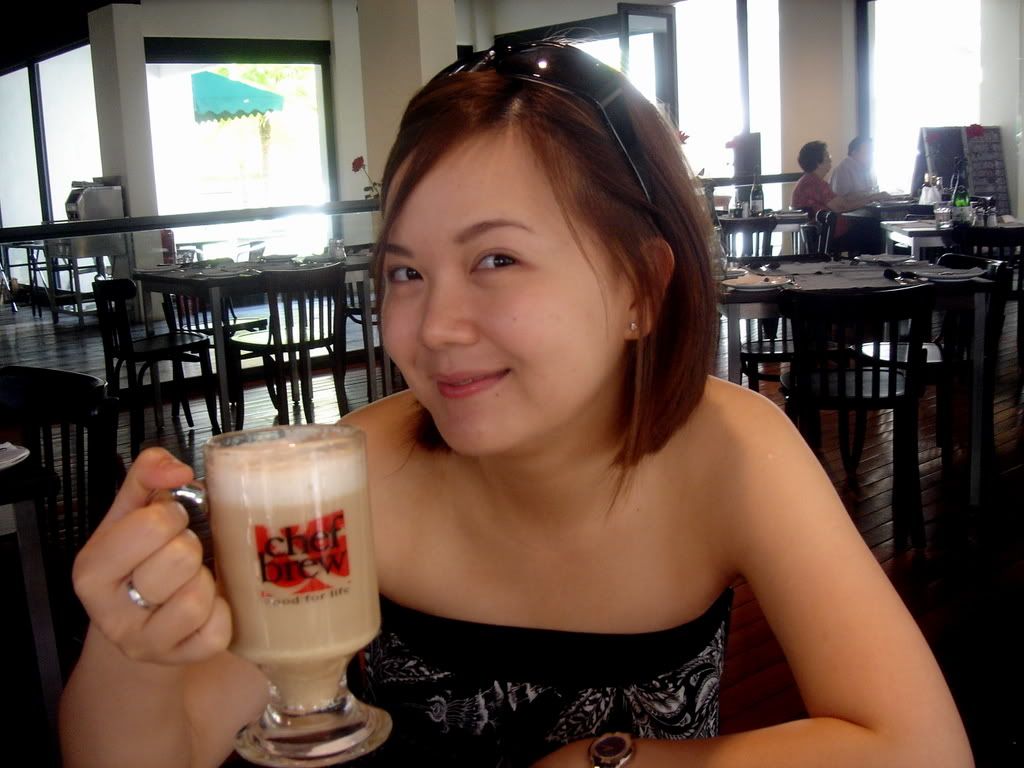 Hazelnut coffee..that came kind of lukewarm..would appreciate something hotter thanks! like my girlfriend perhaps? [She is so going to kill me for writing this]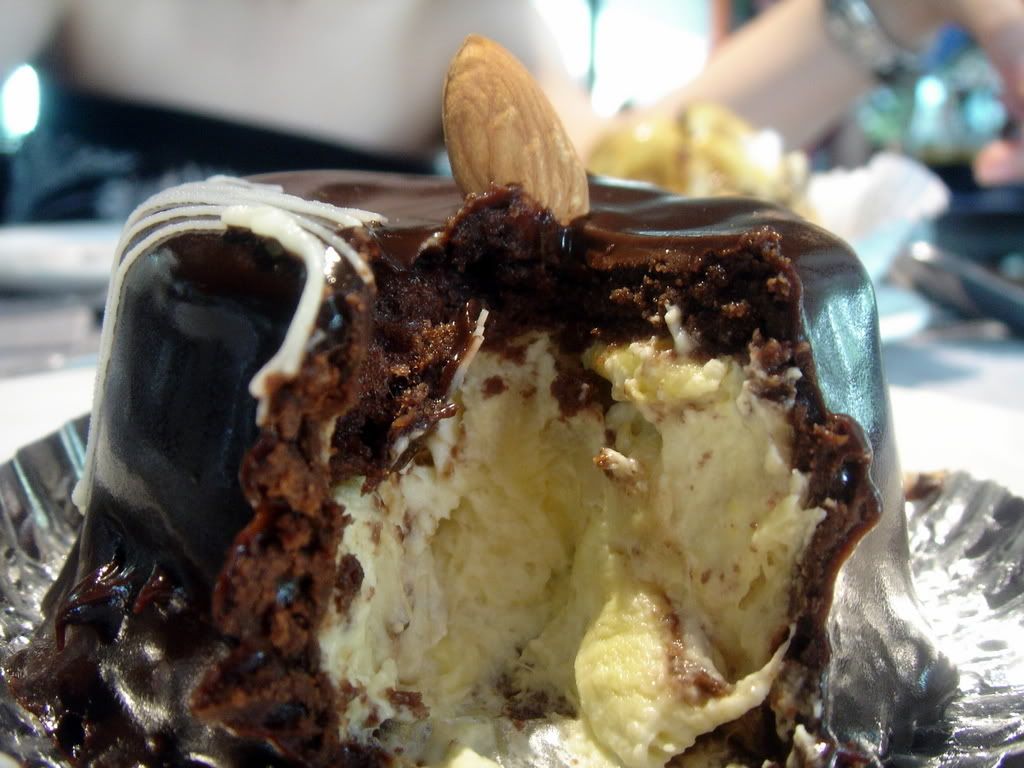 Well cakes have to camwhore to, and by now this should be all too familiar for you..the Choc Durian..surprising i can now taste the chilli powder aftertaste..kind of peppery and cool..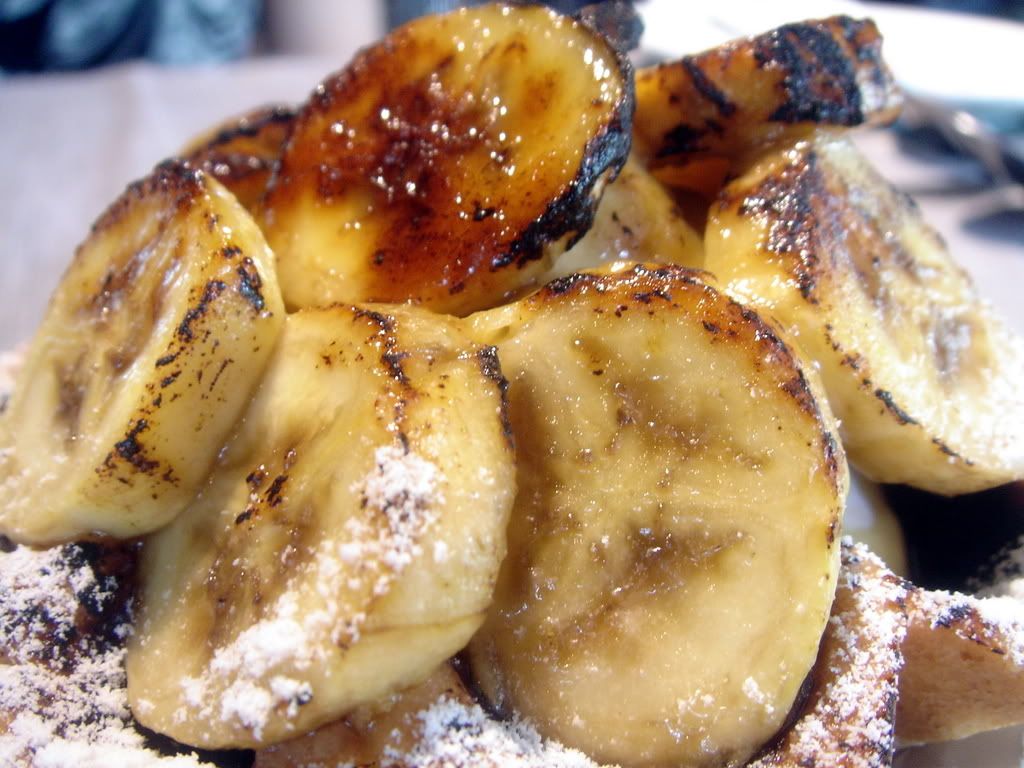 The Banana Caramel Pie which was just fantastic! The cream was not overly sweet and the tart that was laced with chocolate on the inside then topped with plenty of caramelized bananas..ooh lala...
-The End-
-----
On another note, i wish to procrastinate how painful it was just to upload these pictures on Photobucket, my internet at home just wouldnt want to load the website on..Yesterday i waited for the website to load until i fell asleep at 9pm! And of course waking at 1am wondering what in the world just hit me..Of course that just threw all my plans of studying away..Sigh..Looks like i need to go back home earlier to clock in a few hours for the short quiz this Friday..40 pages to go..on auditing..Meena aka Lyrical Lemongrass..would you like to have a coffee on Friday perhaps? haha..its MCQ..should be a breeze for u..hehe..Ok then..till tommorow!